Meteorologists
Featured Meteorologist Ryan Michaels
Ryan started his Broadcast Meteorology career in the Northwoods of Wisconsin at WJFW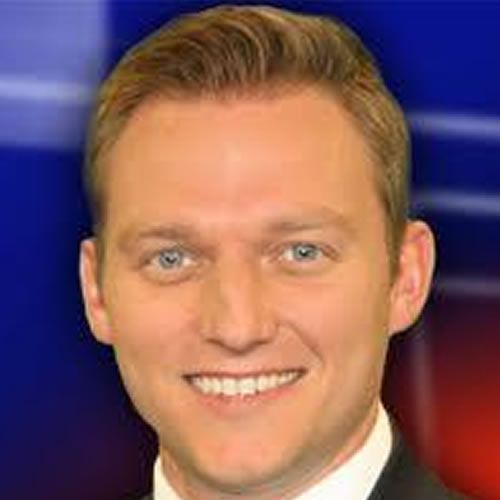 Q and A with StormHour Featured Meteorologist – Ryan Michaels
Ryan Michaels – Panama City Beach, FL
Ryan started his Broadcast Meteorology career in the Northwoods of Wisconsin at WJFW as the Weekend Meteorologist and Reporter, finishing out his three year stay as the Morning Meteorologist. He's spent the past 3 years as the Morning Meteorologist at WJHG in Panama City Beach, Florida.
Question 1. What was your most memorable weather event?
It is hard to name just one! I've covered weather from north to south across the country and from heavy overnight snowstorms in the Northwoods of Wisconsin, where the next morning I had to climb out of my apartment because the snow had piled ¾ of the way up the door, to covering severe weather outbreaks across the Southeast, it all leaves an impression…But I'd have to say the most memorable was actually from my childhood.
I grew up in Sarasota, FL, and you might think it had something to do with hurricane season. Tropical weather was a big part of why I got into weather. But rather, my most memorable weather event came from a typical seasonal pattern where fronts begin to stall out across the Southeast in the fall. One front was draped across the FL Peninsula Nov 13th and 14th of 1997 and led to heavy rains, which flooded my neighborhood. It was the first time I had seen something other than a car motoring down the street(psst it was a boat), and the first time I can remember the weather actually meaning something to me.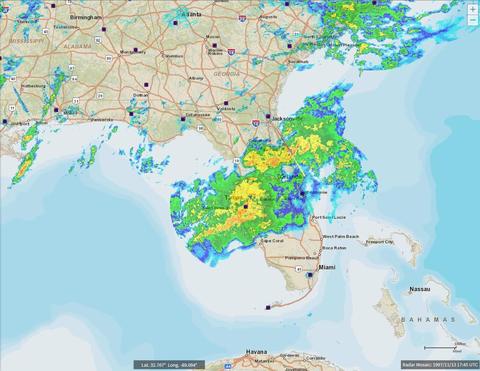 Florida Peninsula Nov 13th and 14th of 1997
Question 2. What is your favourite and least favourite type of weather?
My favorite type of weather is better described as a type of day. I'm a big fan of fall, so it must be cool and cloudy with no rain, low nimbus clouds preferably that are blowing pretty quickly across the sky, with a fresh breeze at the surface. I like these days because we don't get many of them in the Sunshine State!
My least favorite weather type is freezing rain…that stuff is nasty. Just imagine dress shows on a paved parking lot, that's probably where the phrase "have a nice fall" came from.
Question 3. If you weren't a meteorologist what would you most like to be?
I without a doubt love what I get the privilege of doing day in and day out. But, I'd probably need a genie in a bottle to make this come true…If I weren't a meteorologist, a professional golfer would do.
Question 4. From a purely meteorological point of view, where would you most like to live?
It has to be a place where you get more than one season, is on a large body of water, can get several modes of weather…If it only snowed in Florida. Actually, I find the weather in NWFL to check just about all my boxes! But if we're fantasizing, then Cloud City with Lando Calrissian. Imagine watching a tropical system from there!
Question 5. Is there anything else you'd like to share?
Yes, if you know of any genies in any bottles please share.
​
If you are interested in being a Featured Meteorologist on StormHour please contact mark @ stormhour.com or via DM on Twitter