Meteorologists
Featured Meteorologist Kaitlin Wright
Meteorologist #NotAWeatherGirl at WCCB in Charlotte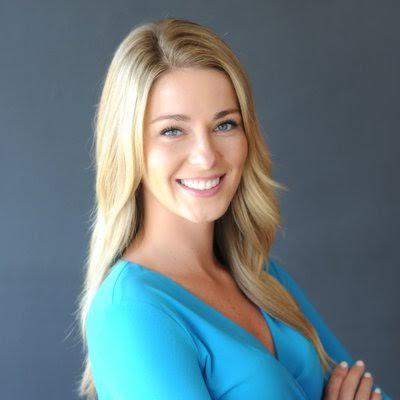 Kaitlin Wright – Myrtle Beach,Meteorologist  in Pensacola, FL / University of North Carolina at Charlotte Alumni
*Update. Kaitlin is now Meteorologist #NotAWeatherGirl at WCCB in Charlotte
Question 1. What was your most memorable weather event?
My most memorable weather event was recent, Hurricane Matthew. The morning of October 8th Hurricane Matthew was just off the coast of Savannah, Georgia putting Myrtle Beach on the northeastern side of the storm. We kicked off the morning with tornado warnings around 1 AM ending our hurricane coverage around 8 PM.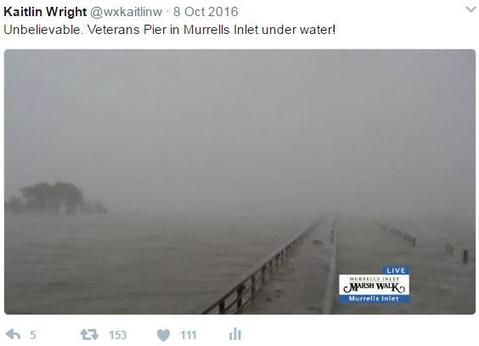 Hurricane Matthew
Needless to say a very long day, but a fantastic learning experience. It was not only a one-day event for our area though. Inland areas dealt with devastating flooding which has destroyed many neighborhoods. Being there through the whole event and being able to warn our community about an upcoming disaster is something I will never forget.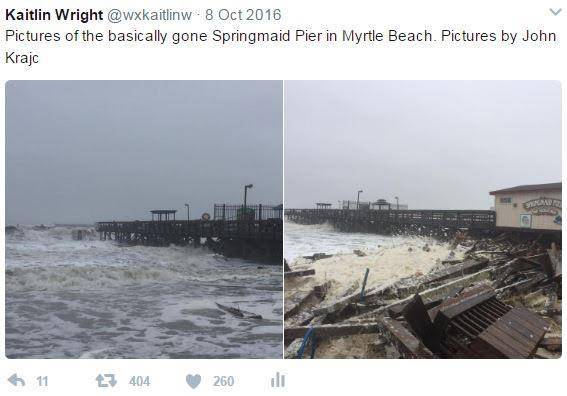 Question 2. What is your favourite and least favourite type of weather?
My favourite type of weather is Tropical Meteorology so Hurricanes.
Forecasting hurricanes is a challenge and no hurricane will be like the next.
My least favorite is large snow events. I love seeing snow, but with snow you get those cold temperatures and I'm just not a fan!
Question 3. If you weren't a meteorologist what would you most like to be?
Aside from the Science Teacher answer, if I were not a meteorologist I would be an Event Planner. I love meeting new people and being active in the community!
Question 4. From a purely meteorological point of view, where would you most like to live?
So hard to pick one place, but if I had to pick one it would be Charlotte, North Carolina. Being raised in Charlotte has allowed me to experience and love all four seasons! Hot in the summer, fairly cold in the winter and fall foliage is beautiful! Also, close to the mountains and the beach!
​
If you are interested in being a Featured Meteorologist on StormHour please contact mark@stormhour.com or via DM on Twitter