Meteorologists
Featured Meteorologist Alan Auglis
Alan is a meteorologist at WSLS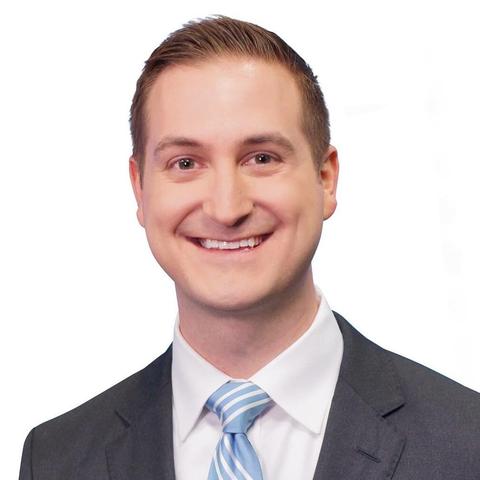 Alan Auglis from Roanoke, Virginia
Alan is a meteorologist at WSLS. He began his career at WMDT in Salisbury, Maryland where he worked as a meteorologist for a year. He also worked as a weather producer for WJLA in Washington, DC for a year.
Alan earned his Bachelor's degree from Millersville University and was raised in Maryland so knows the weather in the area very well! 🙂
Question 1. What was your most memorable weather event?
That's a tough one because I have quite a few from snow storms to tropical storms. I'd have to say the La Plata tornado of 2002 in Maryland. I was always fascinated by weather and studied it on my own before school. I was glued to the local television stations and knew it was a dangerous supercell thunderstorm at the time. I warned my family that this was going to get very close to our home and to take cover in the closet. In the meantime, I was tracking it on TV, but also running out the door trying to see if I could see it from our front yard as my family yelled at me to get inside!

Question 2. What is your favourite and least favourite type of weather?
My favorite weather by far is snow. Not only because of its natural beauty, but the fun of tracking the storm days before it even develops. That keeps my adrenalin going. The science of snow forecasting is fun but challenging at the same time.
My least favorite type of weather has to be the long, humid summer days of no rain. It becomes quite boring as a meteorologist on air to talk about the same thing over and over again.
Question 3. If you weren't a meteorologist, what would you most like to be?
Most likely a landscape architect. I've always loved plants and design. It is a way for me to clear my head with some down time. I enjoy watching the transformation of the plants throughout the season. If you think about it, plants and weather go hand in hand.
Question 4. From a purely meteorological point of view, where would you most like to live?
​​That's a tough one, but probably the northeast where nor'easters in the winter can bring feet of snow in such a short amount of time. Florida may also be a close second living in paradise every day.

Question 5. Is there anything else you'd like to share?
​Weather has always been a true passion of mine, and I am thankful every day that I get to do something that I love and share that joy with my viewers.

Are you on Facebook? Do you enjoy sharing and viewing landscape and weather photographs with industry experts? If so why not join the StormHour Closed group by clicking here. We think you'll like it! (We've kept it 'closed' to protect members privacy)
If you are interested in being a Featured Meteorologist on StormHour please contact mark @ stormhour.com or via DM on Twitter or check out the rest of our Featured Meteorologists