Meteorologists
Featured Meteorologist Chris Spears
Chris joined CBS4 in Denver as a weather producer in March 2014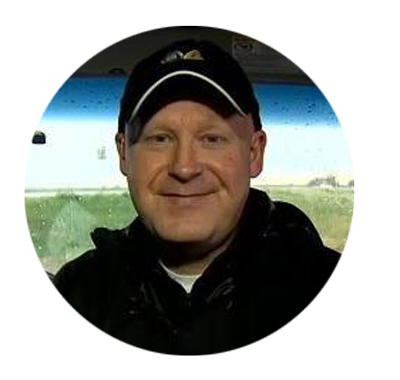 Chris Spears – Denver, Colorado
Chris joined CBS4 in Denver as a weather producer in March 2014 and currently reports weeknights from the Mobile Weather Lab. He also coordinates CBS4's Weather Watchers and Junior Weather Watchers programs.
Question 1. What was your most memorable weather event?
I don't honestly have one specific event, but I can tell you that I have extremely vivid memories of sitting at my bedroom window in my childhood home in Arkansas (between the ages of 4-8) when snow was in the forecast, waiting for snow to fall. I'd stare endlessly at the security light in our yard. I also have many memories of leaving our double wide trailer and driving to my aunt's home when we had tornadoes in the area. She had a brick house and my mom felt safer there.
Question 2. What is your favourite and least favourite type of weather?
My favorite type of weather is snow. I love it and get plenty of it living in Colorado.
My least favorite type of weather is heat. I get cranky when the temperature exceeds 90 degrees.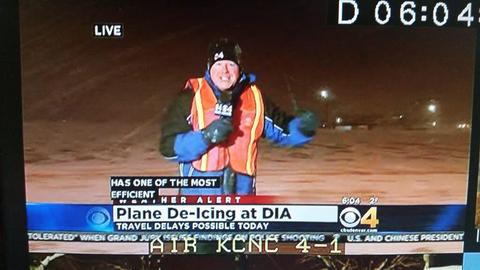 Question 3. If you weren't a meteorologist what would you most like to be?
An accountant or an airline pilot. I love to work with numbers and stay organized with spreadsheets. I also love aviation.
Question 4. From a purely meteorological point of view, where would you most like to live?
I am exactly where I need and want to be. I truly think Denver has the best weather in the world. It changes frequently enough that I don't get bored and the forecasting challenge keeps me constantly referring to Meteorology 101.
Question 5. Is there anything else you'd like to share?
I have never been in a hurricane but I crave the day that I will get to have my Jim Cantore moment and be standing on a beach as a storm roars on shore.
If you are interested in being a Featured Meteorologist on StormHour please contact mark @ stormhour.com or via DM on Twitter