Meteorologists
Featured Meteorologist Simon King
Simon is a BBC weather presenter and meteorologist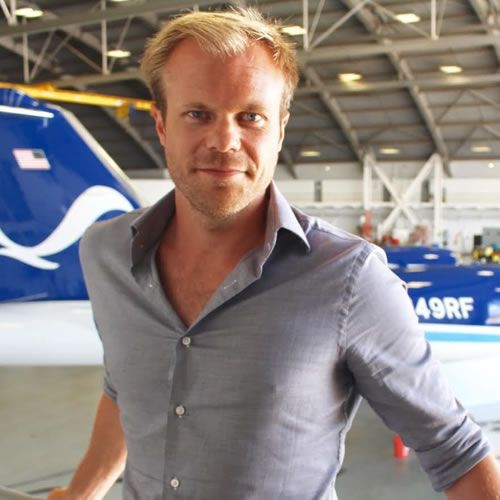 Q and A with BBC weather presenter and meteorologist Simon King
Simon is a BBC weather presenter and meteorologist working weekday mornings on 5 live and other outputs across the BBC.
Question 1. What was your most memorable weather event?
I've actually got two weather events that stick out as being important in my meteorological career. The first event is the Great Storm of 1987. As a 7yr old, I remember vividly the noise of the wind from my bedroom that morning on 16th Oct. The wind was howling, the garden fence was banging and I remember just simply watching the weather from my bedroom window. It was this event that planted the seed in my head to want to become a weatherman.
The second is the St. Jude days storm in 2013. The storm and subsequent sting jet tracked through southern England during my morning breakfast shift. It was the main story of the day and while I was so busy, I know people were listening, preparing and changing their plans based on what I was saying on BBC 5 live.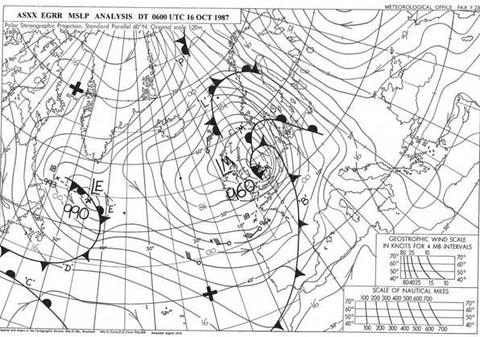 Synoptic chart from 'Great Storm' 16 Oct 1987
Question 2. What is your favourite and least favourite type of weather?
My favourite is high pressure, mid-summer when it's dry and warm/hot. Nothing better than having a late evening BBQ in the sun!
My least favourite is high pressure, mid-summer when it's dry and warm/hot. It can get a little bit boring at work after a few days!
Question 3. If you weren't a meteorologist what would you most like to be?
It'd have to be a pilot I think. I'd be able to do a bit of meteorology, fly through clouds and enjoy the view from high up in the atmosphere!
Question 4. From a purely meteorological point of view, where would you most like to live?
That's a really tricky one. The UK is a great place to live as our weather is so changeable and interesting that you could literally have 4 seasons in a day. However, I'd like to live where the weather still follows the season so I'm going to say the Alps. I can enjoy the proper snow in the Winter, the snowmelt in Spring, and warm sunshine (and occasional thunderstorms) in Summer!
Question 5. Is there anything else you'd like to share?
While I worked for the Met Office, I was in a specialist forecasting unit called the Mobile Met Unit. This meant I was a reserve officer in the RAF and was often deployed as a military meteorologist providing weather briefs to the armed forces. It was a really challenging experience trying to put together meaningful forecasts in a hostile and data-sparse environment but was also very rewarding. The weather wasn't as boring as you might imagine in a desert either!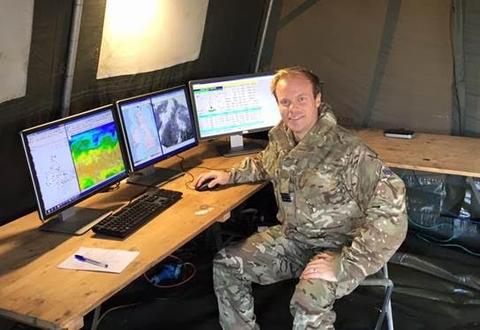 If you are interested in being a Featured Meteorologist on StormHour please contact mark @ stormhour.com or via DM on Twitter