Meteorologists
Featured Meteorologist Shiri Spear
Shiri is a native New Englander raised in Hollis, NH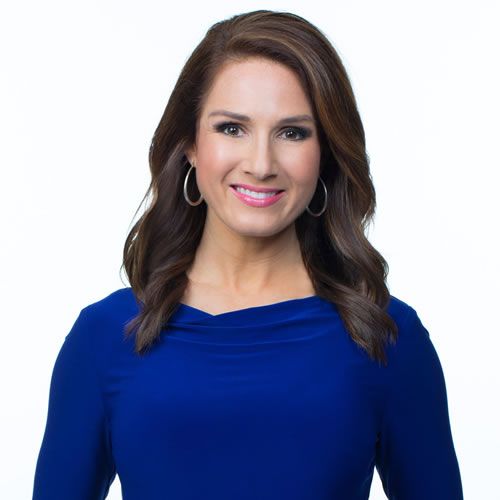 Q and A with StormHour Featured Meteorologist – Shiri Spear
Shiri Spear – Boston, MA
Shiri Spear joined WFXT in November 2012 as the Boston 25 Morning News meteorologist. She is a native New Englander raised in Hollis, NH.
Shiri is no stranger to the challenges of forecasting New England weather. She has forecasted and reported on everything from Nor'easters to ice storms to spring flooding and major droughts during her time in the Boston 25 StormTracker Weather Center.
Question 1. What was your most memorable weather event?
Winter 2015 hands down. It was the snowiest winter on record in Boston with over 100". Most of that fell in the month of February, and all the meteorologist practically lived at the station. I can't tell you how many sleepovers I had at the hotel next door and how many times we went into wall-to-wall coverage. We were absolutely EXHAUSTED. But how cool to forecast that record event in a place that's known for winter storms?!
Question 2. What is your favourite and least favourite type of weather?
I actually love a cool, drizzle day… Nothing beats that fresh, damp air at around 60 degrees. We can turn off the heating and AC and just breathe easy. Of course, I won't complain if it's followed by a sunny warm one!
I HATE ice storms. Flat out dangerous driving conditions… We lose power… No playing outside for the kids… Ugh!
Question 3. If you weren't a meteorologist what would you most like to be?
A math teacher! My undergrad degree is actually in secondary mathematic education. I've taught kids from pre-school to college and enjoyed them all. Teach truly is one of the most rewarding and challenging careers!
Question 4. From a purely meteorological point of view, where would you most like to live?
New England, New England, New England. Not because that's where I was born and raised. Because we see EVERYTHING. When I spent two years in Florida I desperately missed the changing of the seasons. Fall is my favorite with the cooler temperatures and changing leaves—it's beautiful.
From a forecasting point of view, we get to cover blizzards, tornadoes, hurricanes, heatwaves, flooding and droughts. I feel pretty well versed in all of them. But it's humbling too. Mother Nature never breeds two identical storms and always has a way of teaching us something new.
Question 5. Is there anything else you'd like to share?
Do what you love. I took a scenic path to my career and didn't start forecasting until my late 20s. I wish I'd believed in the possibility of becoming a broadcast meteorologist sooner. Don't talk yourself out of what you want—anything is possible. Plus, you get to look forward to work every single day if you love what you do.
Full Bio
Shiri Spear Meteorologist, Boston 25 News
Prior to WFXT, Shiri was a meteorologist at WTVJ, NBC6, in Miami. Before that, she was a meteorologist and environmental reporter at WWLP-TV22 News, the NBC affiliate in western Massachusetts.
Shiri's studies to become a meteorologist started at McGill University in Montreal, Canada. She then relocated to Camp Lejeune, NC where her husband, a US Marine, was stationed. While in North Carolina, Shiri's focus turned to education.
Shiri moved back to her hometown in New Hampshire when her husband Matt was deployed. She completed her B.A. in Secondary Mathematics Education at Rivier University in Nashua and taught preschool full time.
Shiri traded 7th-grade pre-algebra to follow her passion for weather and forecasting. She earned an M.S. in Atmospheric and Environmental Science from UMass Lowell in 2007.
Shiri stayed true to her New England roots forecasting at WWLP-TV22 in Springfield, MA for over three years. She also sharpened her tropical forecasting skills at WTVJ in Miami from 2010 to 2012. Shiri and her WTVJ colleagues earned two Emmy nominations for their annual Hurricane Specials.
Shiri was awarded her CBM accreditation from the American Meteorological Society in 2012. She and her husband have two young daughters. Shiri loves to bake and follows the motto: more chocolate, more delicious!