Meteorologists
Featured Meteorologist Samantha Davies
Samantha is a Meteorologist for NBC 5 in Dallas/Ft. Worth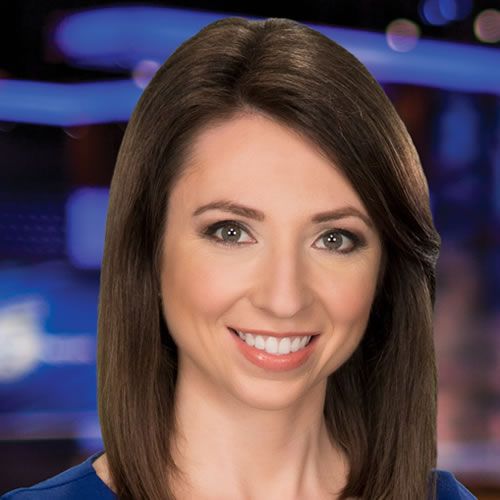 Samantha is a Meteorologist for NBC 5 in Dallas/Ft. Worth
Prior to NBC 5 Samantha was a meteorologist for NBC Weather Plus and MSNBC providing national forecasts. She was also the morning meteorologist for Squawk Australia, on CNBC World where she forecasted international weather.
While not at work, Samantha enjoys playing tennis, reading, and trying out new restaurants.
Question 1. What was your most memorable weather event?
I've been interested in weather since I was a kid. Over the years I have experienced several weather events that I'd consider memorable.
Hurricane Andrew, August 1992, was the weather event that made me want to be a meteorologist. I was on vacation in south Florida when the storm hit and was part of the evacuation process. That was also the first time I had seen damage from a storm.
More recently, April 3, 2012, a tornado south of Dallas, TX in the suburb of Lancaster. The tornado caused significant damage to a trucking facility. I'll never forget watching our chopper live as 18 wheelers were flying through the air. At the time I had no idea if people were in the trucks or where they would land once the tornado dissipated. Thankfully the trucks were empty. When the storm passed I went out the next day with the National Weather Service to look at the damage and large trucks were scattered all over the place. It was something I had never seen before.
Question 2. What is your favourite and least favourite type of weather?
My favorite type of weather is hurricanes. Like most I'm fascinated by them! I enjoy watching storms and how they evolve over time. On the flip side, tornadoes are my least favorite, they happen quickly and it is almost impossible to forecast their location.
Question 3. If you weren't a meteorologist what would you most like to be?
Something with children. As a new mom I have a big soft spot for little kids and want to make sure all children are loved!
Question 4. From a purely meteorological point of view, where would you most like to live?
Somewhere on the Mid- Atlantic coast where I could forecast Hurricanes and Nor'easters.
Click here to read Samantha's full bio
If you are a meteorologist interested in being featured on StormHour please contact us here or via DM on Twitter