Meteorologists
Featured Meteorologist Ryan Beesley
Ryan is a weekend Meteorologist at Fox 5 Atlanta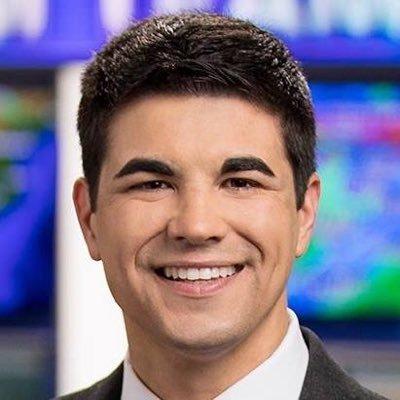 Ryan Beesley – Atlanta, GA
Ryan is a weekend Meteorologist at Fox 5 Atlanta. He attended the University of South Alabama from 2008-2012 and earned his Bachelor of Science in Meteorology
Question 1. What was your most memorable weather event?
April 27, 2011. We, 28storms, chased five tornadoes that day including the heart-breaking Tuscaloosa tornado. I'll never forget calling the NWS in Birmingham and describing the initial touchdown of the massive wedge tornado. We followed the storm north of Birmingham before returning back to Mobile. Along the way, we saw several trucks and cars overturned on the interstate and buildings demolished from the wrath of the tornado. My thoughts and prayers are with everyone who was affected by this tornado outbreak.
Question 2. What is your favourite and least favourite type of weather?
My favorite weather is severe weather especially tornadoes. It's one of the many reasons why I am a meteorologist today. My least favorite type of weather is forecasting snow.
Question 3. If you weren't a meteorologist what would you most like to be?
I haven't thought about this since I was about 10 years old because being a meteorologist is all I've ever wanted to be. I'm an avid fisherman, so possibly a fishing guide in Tampa Florida or first mate on a deep sea charter boat.
Question 4. From a purely meteorological point of view, where would you most like to live?
Winter- Florida Keys, so I can fish and enjoy warm temperatures
Spring- Midwest, so I can chase tornadoes
Summer- Maine, so I can enjoy the refreshing ocean water and get a break from the humidity.
Question 5. Is there anything else you'd like to share?
I am passionate about weather and love showcasing weather photos. I ask viewers to share their sunrise and sunset photos with me by using the #SunnyB I was given this nickname by the main anchor, Ben Roberts, in Albany, Georgia when I worked at WALB. I want to encourage everyone to follow their dreams and live life to the fullest!
​Bio:
"I joined the FOX 5 Storm Team in March of 2017, and anchor the weekend morning editions of Good Day Atlanta. I also cover FOX 5 News at Noon on Thursday's and Friday's. I attended the University of South Alabama from 2008-2012 and earned my Bachelor of Science in Meteorology. My senior year I was awarded the top forecaster award for the class of 2012."
If you are interested in being a Featured Meteorologist on StormHour please contact mark @ stormhour.com or via DM on Twitter