Meteorologists
Featured Meteorologist Aubrey Urbanowicz
Aubrey is Chief Meteorologist for WHSV in Harrisonburg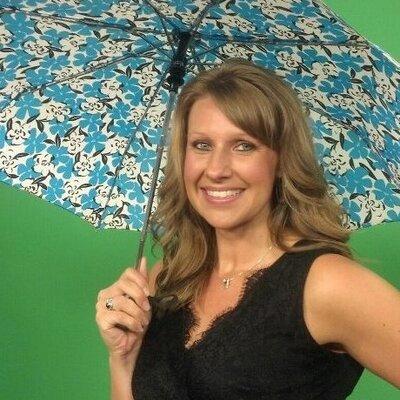 Q and A with StormHour Featured Meteorologist – Aubrey Urbanowicz from Harrisonburg, VA
Aubrey is Chief Meteorologist for WHSV in Harrisonburg. She is a Weather Brains panellist and has her National Weather Association Seal. A former bartender turned Meteorologist – "my mornings require coffee"
Question 1. What was your most memorable weather event?
The most memorable weather event is – well I have two. One is Katrina. I was along Lake Pontchartrain opening up a Chili's the two weeks before the storm. Long story short, there were only 6 of us left from the team as of Friday night. We were able to get hold of our bosses who got us plane tickets out on Saturday around 6. Two weeks later, I was sent back to help re-train and reopen Slidell and Mandeville Chili's. This is what got me into the weather. What was supposed to be a 2-week training stint, ended up being almost a 3-month event.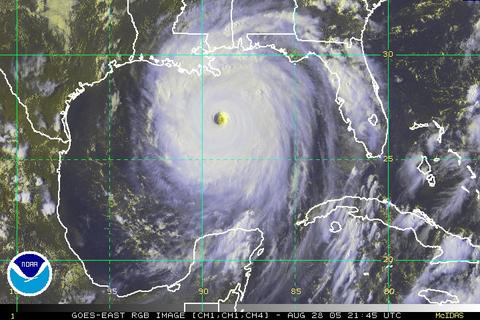 Here, in the Shenandoah Valley- the most memorable event is the night of April 27, 2011. We all know what that day is. I'm amazed at what that storm brought to the Shenandoah Valley, an area that only occasionally sees a tornado. We recorded 5 between midnight and 4 am. the strongest an EF-2 that traveled 33 miles. the average length of a tornado here is 5 miles or less.
Question 2. What is your favourite and least favourite type of weather?
Favorite type of weather is thunderstorms. Least favorite is snow. I used to like snow, but the internet trolls and fake "FB Meteorologists" have taken that away.
Question 3. If you weren't a meteorologist what would you most like to be?
If I wasn't a Meteorologist, I don't know what I'd be. I was a bartender for 11 years, I don't think I'd still be doing that. I don't know what I would want to be doing, I think that's why I fell into Meteorology because I was searching for a career that wasn't a 9-5 desk job. That's not for me. I think I was meant to do this.
Question 4. From a purely meteorological point of view, where would you most like to live?
For the best Meteorological conditions, In the US Probably Colorado, but maybe England, they have a little tornado alley near Reading. They get some winters and I love viscous waves.
Question 5. Is there anything else you'd like to share?
I did find Meteorology a bit later in life. I didn't grow up knowing what I wanted to do. And I tell students, that's OKAY! I tried several different classes to find the fit, and I didn't find it while taking a class. I found it by getting out and experiencing life. I found it while travelling and meeting people. I never took the traditional college path. It was a mix of a few classes here and there, and working, and travelling. I NEVER EVER thought I would be on TV, I never wanted to. Somehow, everything fell into place. And I love my job and the opportunities I've had.
If you are interested in being a Featured Meteorologist on StormHour please contact mark @ stormhour.com or via DM on Twitter