Meteorologists
Featured Meteorologist Nicole Hartford
Nicole Hartford is the weekday morning meteorologist for CBS Austin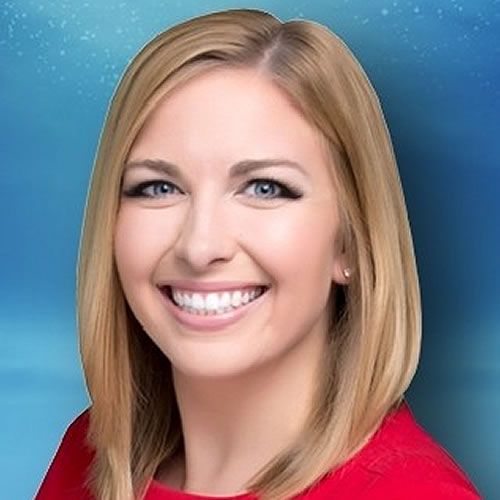 Q and A with StormHour Featured Meteorologist – Nicole Hartford
Nicole Hartford – Austin, TX.
Nicole Hartford is the weekday morning meteorologist for CBS Austin.
Nicole graduated from the University of Miami with a degree in meteorology and math. Before moving to Austin, she worked in Grand Junction, Colorado, and Amarillo, Texas.
Follow Nicole on Twitter
Question 1. What was your most memorable weather event?
Working in the Texas Panhandle brought many memorable weather events, but the most memorable has to be the November 16, 2015, tornado outbreak. We had two meteorologists doing wall-to-wall coverage in the studio, but I was out storm chasing for the station then later surveying and reporting on damage. This very late season event spawned 17 tornadoes across the Panhandle, two of which were EF-3s. To make it even more interesting, while tornadoes were ongoing in our eastern DMA, it was snowing in the northwestern DMA. The tornadoes caused significant damage near Pampa, Texas, but there were thankfully no deaths or injuries. The importance of communicating good information was really hammered home that day… the tornado outbreak could have been a much different story.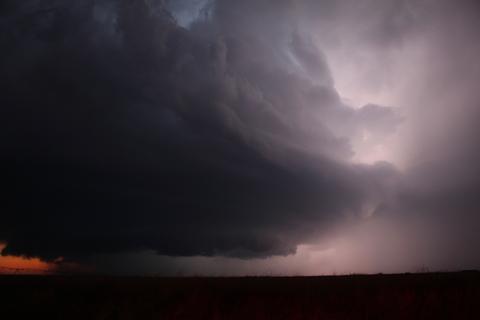 Question 2. What is your favorite type of weather?
I'm a severe weather junkie. I love lightning specifically and have been fascinated by it since I was a little girl. I used to spend summers in Clearwater, Florida, watching the lightning storms for hours.
Wildfire conditions are my least favorite type of weather. Nothing good can ever come from a wildfire.
Question 3. If you weren't a meteorologist, what would you most like to be?
Something that incorporates science or math and keeps me on my feet. I love a job that is constantly changing day to day. As a child, my dream career rotated between dolphin trainer, meteorologist, and astronaut.
Question 4. From a purely meteorological point of view, where would you most like to live?
My answer will depend on the day! Some days, I yearn for severe weather coverage while others I would be perfectly content with sunshine and low humidity. I think I would most like to live somewhere that experiences the full range of seasons and provides diverse forecasting. Perhaps somewhere in the Carolinas. Beautiful fall colors and a good balance of any type of weather I could possibly want.
If you are interested in being a Featured Meteorologist on StormHour please contact mark @ stormhour.com or via DM on Twitter