Meteorologists
Featured Meteorologist Mike Thomas
Mike is a Meteorologist at WTTG FOX 5 and former forecasting expert @CommodityWX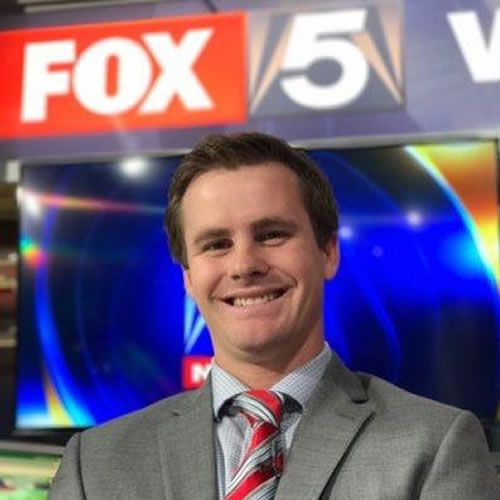 Mike is a Meteorologist at WTTG FOX 5 and former forecasting expert @CommodityWX. Proud DeMatha and Penn State Alumni. Lacrosse player by day, hockey fanatic by night.
​
Question 1. What was your most memorable weather event?
My most memorable weather moment was actually what got me interested in weather as a career in the first place, the Maryland and Virginia tornado outbreak on September 24th, 2001. I was only 11 years old, and I remember watching Doug Hill (who is still on the air here in Washington) track an EF3 Tornado through College Park, MD…about a mile from where I was living at the time. To this day, it is the closest I have ever been to a tornado. Forecasters had a good handle on the situation, as schools in the region were let out early. It is a good thing too, because the tornado tracked right over my elementary school and tore the roof off of it. I'll always remember that day. I was fascinated by the weather forecasters on TV and just how much the weather impacted lives that day. I decided then and there that tracking weather was something I wanted to try and do when I grew up.
Question 2. What is your favourite and least favourite type of weather?
My favorite type of weather is snow, and covering the blizzard of 2016 here in D.C. was an absolute blast.I love how it makes everything look so beautiful, and love to go on walks through the falling snow when I'm not covering it from the newsroom. I especially love how difficult they are to forecast. Call me crazy, but I find it fun to be glued to my computer screen watching every weather model roll in, seeing how the smallest storm track change can mean a major difference in snow totals. To me, that's a fun (but also stressful) day at the office!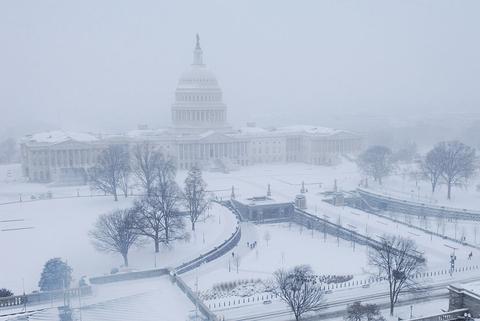 Question 3. If you weren't a meteorologist what would you most like to be?
Probably an I.T. guy or something in the technology sector. I love getting my hands on the latest in technology, and am very good with computers.I do enjoy helping people as well, so I could see myself as a police officer or doing some sort of public service.
Are you on Facebook? Do you enjoy sharing and viewing landscape and weather photographs with industry experts? If so why not join the StormHour Closed group by clicking here. We think you'll like it! (We've kept it 'closed' to protect members privacy)
Question 4. From a purely meteorological point of view, where would you most like to live?
If you forced me to pick another place, it would be somewhere where they get more snow, like Denver or Chicago. I'll tell you where I would never want to work…the Southwest United States. I'm a weather forecaster, I need weather! Forecasting sunny and 70° for the majority of the year would be so boring in my eyes. All things considered through, I love living in the Washington, D.C. area. Not only do I work in my own town, but we get all 4 seasons here almost every year. I've tracked hurricanes, tornadoes, and blizzard in the 3 years I've been on TV here, and wouldn't trade it for the world.
Question 5. Is there anything else you'd like to share?
How about a quote! "Choose a job you love, and you will never have to work a day in your life." -Unknown
I enjoy waking up each and every day to discover what is "new" with the weather. No matter what your career of choice is, work hard, and be kind to others, and your goals can certainly turn into reality. For students who are looking to break into the weather bushiness, particularly in TV, try to get an internship at your "dream job". Build connections and work your butt off. If you do, you'll be remembered, and it will give you an advantage when applying to that job in the future. It certainly helped me!
If you are interested in being a Featured Meteorologist on StormHour please contact mark @ stormhour.com or via DM on Twitter