Meteorologists
Featured Meteorologist McCall Vrydaghs
McCall is an Emmy Winning and AMS Certified Broadcast Meteorologist
Q and A with McCall Vrydaghs, Chief Meteorologist for @whiotv in Dayton, Ohio.
McCall Vrydaghs – Dayton, OH. McCall is an Emmy Winning and AMS Certified Broadcast Meteorologist for WHIOTV (CBS) in Dayton, Ohio.
You can watch her Mon. – Fri. at noon and 5:30pm
Question 1. What was your most memorable weather event?
There are two events that come to mind. The first is Hurricane Irene when I was working in New York. It was early in my career, and was the first time I stayed 24 hours at the station to cover such a big event. Talk about earning your stripes. It was exciting and a great learning experience.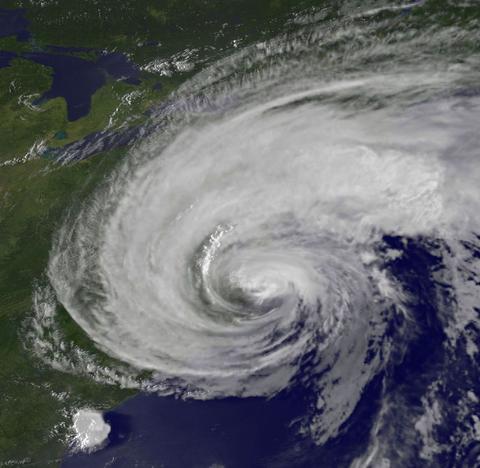 The second event was in May 2014 when an EF-3 tornado ripped through Cedarville, OH. It was the first time I was on air tracking a large tornado on the ground. I know my job is to inform and keep people safe, but this particular day was different. This was the day that our team saved a family's life. Because of our coverage, that family took the advice to head to the basement. Soon after, the EF3 tornado leveled their home. Fortunately everyone survived, but it was in that moment I felt how important my job really is to our viewers.
Question 2. What is your favourite and least favourite type of weather?
My favorite type of weather would be a crisp, cool fall day. My favorite weather to forecast is hurricanes. Their size, strength and development are unbelievable.
My least favorite weather would be rain. I would much rather it snow or storm.
Question 3. If you weren't a meteorologist, what would you most like to be?
I've pondered this same question many times, and have yet to come up with an answer. I guess when you know in your bones what you're supposed to do in life; you just find a way to do it.
Question 4. From a purely meteorological point of view, where would you most like to live?
I would likely live in the mid-Atlantic region. It's there that you can experience tropical weather and the impacts of Nor'easters in the winter.

Question 5. Is there anything else you'd like to share?
​Meteorology is such a great field to work in because the weather is always changing and technology is progressing daily. It's these points that keep me excited about my job, and make it fun to go to work every day.

If you are interested in being a Featured Meteorologist on StormHour please contact mark @ stormhour.com or via DM on Twitter