Photographers
StormHour Creator Mark Boardman
Mark created StormHour as a platform for weather and landscape photographers to showcase their work.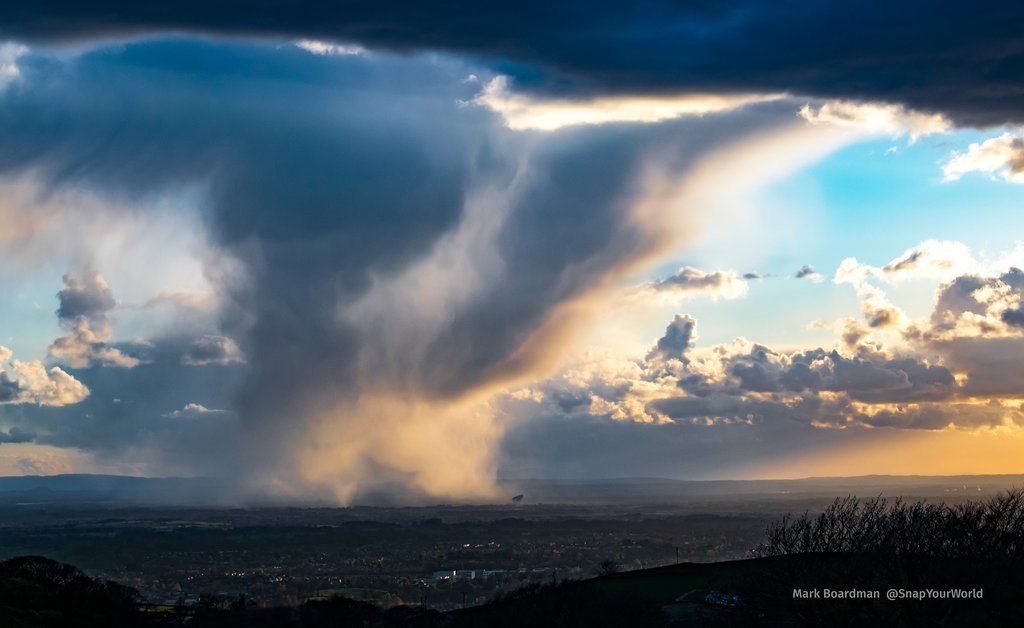 Mark Boardman
Mark is a weather and landscape photographer from Macclesfield. He was a finalist for the 2016 World Weather Photographer of the year award and is often spotted in the hills of east Cheshire taking photos of clouds.
Mark created StormHour as a platform for weather and landscape photographers to showcase their work.
The majority of Mark's photographs are taken in east Cheshire, England and Anglesey, Wales.
You can follow Mark on Twitter here @StormHourMark
Mark has recently been in the news as one of Macclesfield's most followed influencers, he was featured on The Weather Channel discussing weather photography and was part of the panel of judges for the 2021 World Weather Photography Competition & was a finalist for the 2016 competition.
Mark also makes a brief appearance on Wikipedia!
Treaddur Bay, Anglesey in late Spring as the beach is prepared for Summer.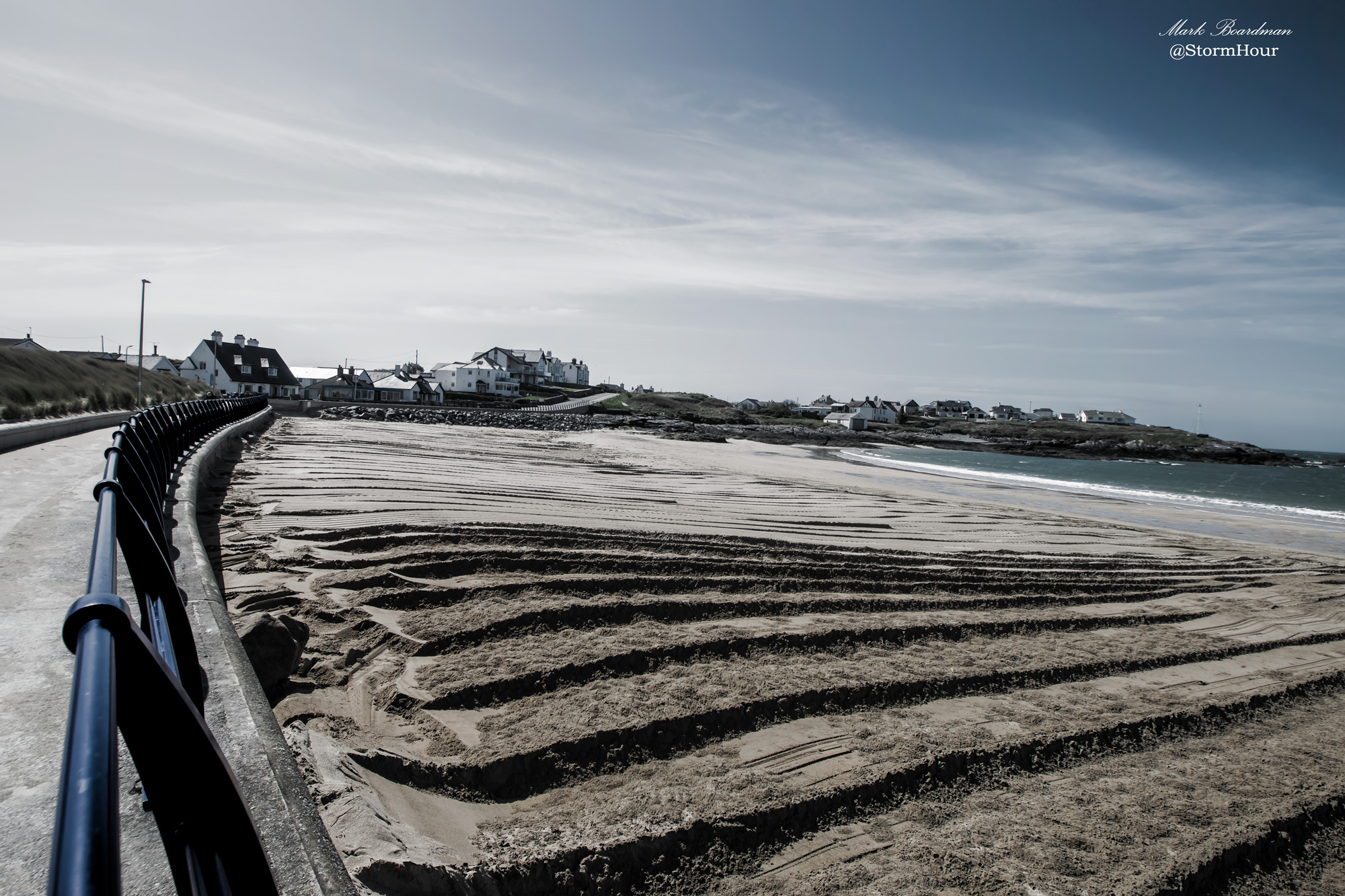 1. What was your most memorable weather event?
In February 1999, I was skiing in Tignes, France. It started snowing after a couple of days and didn't stop for several more. Within three days, we had 5 feet of fresh snow, all skiing was cancelled, and we were caught out in a small avalanche. Although memorable, this was also the same week that the Galtür avalanche in Austria killed 31 people.
2. Which is your favourite photo and why?
The picture below was nominated for the World Weather Photograph of the year in 2016. It is a late evening hail shower over Jodrell Bank Observatory. For composition, I wanted to give a sense of scale, and placing the relatively small telescope next to the massive size of the small hail shower really did this. I also had to be patient and catch the shower just at the right time. I took maybe 20 photos in the space of ten minutes.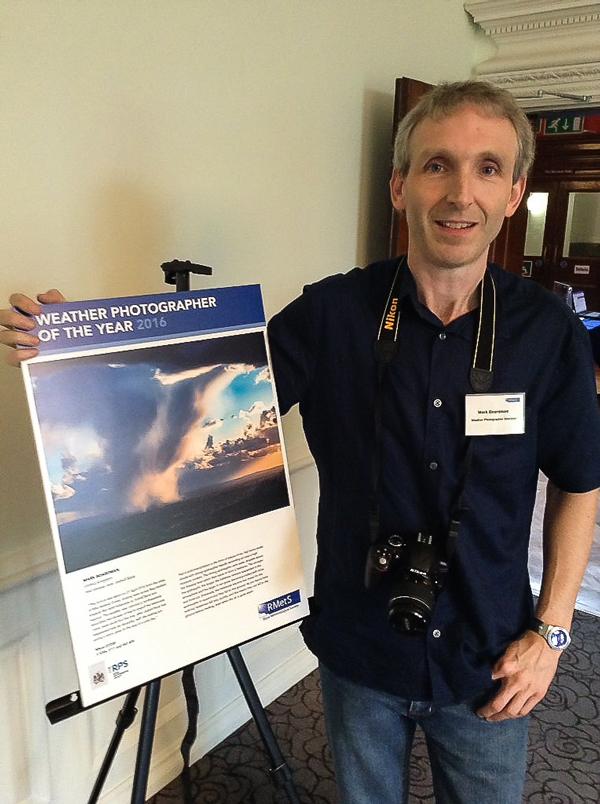 3. From a purely photographic point of view, where would you most like to visit?
Newfoundland. From the fjords of Gros Morne National Park to the capes and coves of the eastern shoreline, I would love to visit…, particularly in winter!
A close second would be The Faroe Islands – A group of islands in the North Atlantic somewhere between Iceland and Norway with steep cliffs, mountains, rocky coastlines and waterfalls!
If you are interested in being a Featured Photographer, please contact mark @ stormhour.com or via DM on Twitter