Meteorologists
Featured Meteorologist Kelly Cass
Kelly is an on-camera meteorologist at The Weather Channel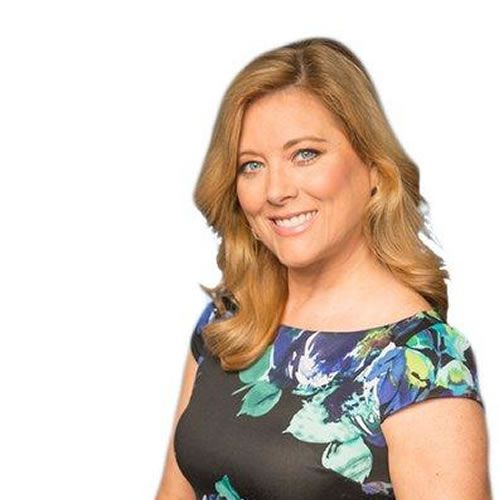 Kelly is an on-camera meteorologist at The Weather Channel
Kelly Cass – Atlanta, GA
Kelly is an on-camera meteorologist at The Weather Channel. She first appeared on-air at the network in January 2000. She can now be seen every Saturday and Sunday morning from 5-9 a.m. ET on AMHQ Weekends.
She is the proud mama of 3 kids and a shaggy sheepdog! You can read Kelly's full bio here
Question 1. What was your most memorable weather event?
My most memorable weather event that happened when I was "off duty" was while on vacation with family in the Adirondack mountains of NY. It was the derecho event of July, 1995. We awoke to what sounded like a train, white caps on the lake. Winds easily over 70 mph, toppled trees around our cabin. We were without power for about a week.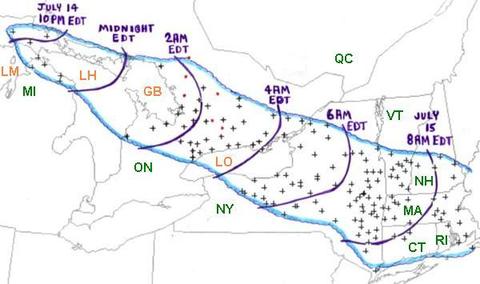 Map of Ontario-Adirondacks derecho July 14-15 1995 Courtesy of Wikipedia
I have covered many events at The Weather Channel, including the tornado outbreaks in the southeast in April 2011, as well as Joplin's devastating tornado in May of the same year. I also covered the busy tropical seasons of 2004 and 2005. I remember interviewing the mayor of New Orleans right after Hurricane Katrina hit. He told me that fortunately, all was well that morning. I later went home and turned on the TV and saw that the levees had failed, flooding the city, with many people on rooftops waiting to be rescued.
Question 2. What is your favorite type of weather?
I actually like a lot of types of weather and realize the importance of change. For example, if we are in a drought, I'm glad to see the rainfall. Otherwise, for my bike rides and hikes, I love a partly sunny day, temps in the low 70s with a nice breeze! I also love a good snowstorm, especially if I'm at a ski resort!
Question 3. If you weren't a meteorologist, what would you most like to be?
If I wasn't a meteorologist, I would probably be in a field where I could work with kids, or represent a company or charity.
Question 4. From a purely meteorological point of view, where would you most like to live?
I would need to live in an area with 4 seasons. I'm originally from upstate NY, so the winter tended to go longer than I would like. And now that I'm in Atlanta, the summer lasts a lot longer! But since I love the outdoors and being at the pool, I don't mind the heat as much!
Question 5. Is there anything else you'd like to share?
I am so grateful to be able to do what I do every day. The weather is always changing, something we all have in common and talk about. Whether it's serious, severe weather, or great weather to talk about outdoor events, I enjoy being able to convey those conditions to the audience…and not just on TV, but now social media as well!
If you are interested in being a Featured Meteorologist on StormHour please contact mark @ stormhour.com or via DM on Twitter