Meteorologists
Featured Meteorologist Julie Atchison
Julie Atchison, weather anchor at @CTVLondon London, ON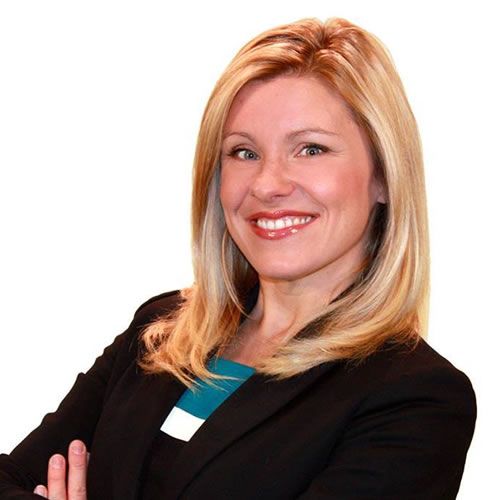 Q & A with this week's StormHour Featured Meteorologist – Julie Atchison, weather anchor at @CTVLondon London, ON.
Julie Atchison. London, ON.
Julie has been working in the weather department at CTV London for over 12 years. She has a Diploma in Broadcast Journalism, and Post Graduate in Television News. She has taken a Meteorology course from Penn State and is in her second year of Meteorology at Mississippi State University.
Question 1. What was your most memorable weather event?
My most memorable weather event was a tornado that touched down in Goderich Ontario Canada. This is in our viewing region about 100km from the CTV Station where I work. It touched down on a quiet Sunday afternoon, August 21, 2011. It was devastating for the community. The F3 tornado lasted about 15 minutes. It demolished 54 buildings (19 Commercial, 35 Residential) I visited the community to speak with residents after the touchdown. It had such an impact on the community. I was able to meet with a local family and interview them, their fear really stayed with me.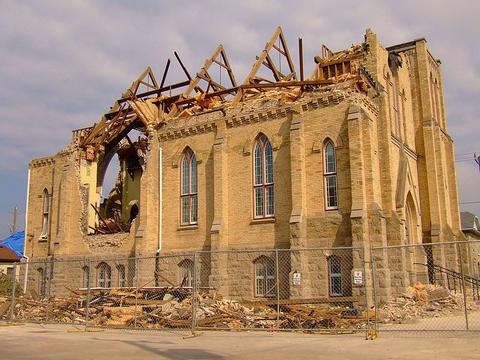 The Victoria Street United Church in Goderich following the tornado
Question 2. What is your favourite and least favourite type of weather?
This is a tough question for me. In London, Ontario Canada we are lucky to have all four seasons, and there are things I love about each of them. I really enjoy being outdoors. I like to run, play soccer, swim, ski on water/snow, and ice skate. If it is something active outdoors I am in!
If I had to pick, I would chose the warmth and the sunshine of Summer. We always jam pack our Summers with vacations, camping, family and time with friends.
Question 3. If you weren't a meteorologist what would you most like to be?
I originally set out to be a News Journalist. My first job was as a Video Journalist, and I always thought I would become a News Anchor.
I discovered my passion in weather and was able to work under our Chief Meteorologist for a number of years.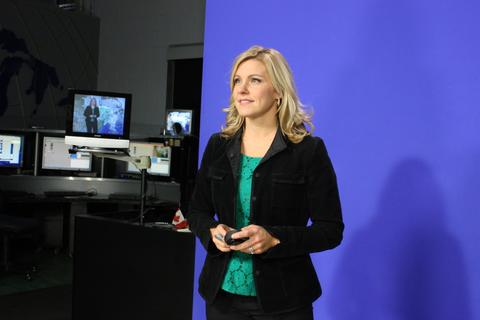 Question 4. From a purely meteorological point of view, where would you most like to live?
From a purely meteorological point of view, where would you most like to live? San Diego! We have vacationed many times in San Diego and I love the climate. Not too hot, not too cold, just right! I like to call it Goldilocks of Weather. If I could run every day on the beach, that would be amazing. Did I mention I love the water!?
Are you on Facebook? Do you enjoy sharing and viewing landscape and weather photographs with industry experts? If so why not join the StormHour Closed group by clicking here. We think you'll like it! (We've kept it 'closed' to protect members privacy)
Question 5. Is there anything else you'd like to share?
I love reporting the weather for a number of reasons. We are all connected in some way by the weather. It is a something you can talk to anyone about. We can relate to each other on how much we love, or loath the forecast. Above everything else it gives me a connection to people and I love to see the connections people share when talking about the weather.
If you are interested in being a Featured Meteorologist on StormHour please contact mark @ stormhour.com or via DM on Twitter