Meteorologists
Featured Meteorologist Jorge Torres
Jorge Torres is the Chief Meteorologist at KOB-TV in Albuquerque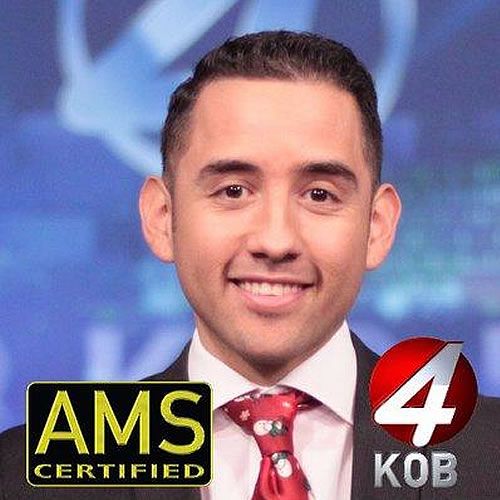 Q and A with StormHour Featured Meteorologist – Jorge Torres
Jorge Torres Albuquerque, NM
Jorge Torres is the Chief Meteorologist at KOB-TV in Albuquerque, New Mexico. Before that, he was the Morning Meteorologist at KVIA-TV in El Paso, Texas, so he's quite familiar with the Desert Southwest.
When not at work, Jorge enjoys hiking, travelling, exploring new places in New Mexico, eating, working out, and keeping up with his Texas A&M Aggies!
Question 1. What was your most memorable weather event?
I actually have two memorable events: one from my childhood and one during my career. My most memorable weather event when I was a boy would be the Jarrell tornado that hit central Texas on May 27th, 1997. I was 10 years old living in Pflugerville, Texas (suburb north of Austin). After an afternoon swim with my family, we were in our home watching TV when Jim Spencer, Chief Weathercaster at KXAN-TV, cut into programming due to a Tornado Warning north of us. The storm rapidly grew in intensity and produced the last F-5 to hit the state of Texas. The tornado hit roughly 30 miles north of where I was, but that same storm produced the darkest skies I've ever seen along with high winds and minor flooding in my town.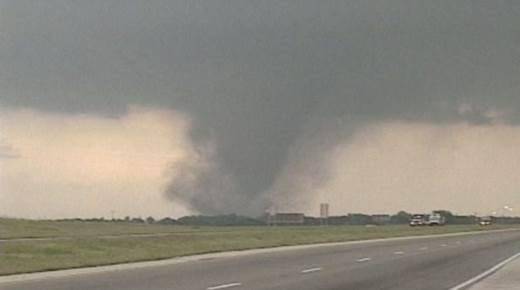 The other memorable weather event for me was the February Freeze of 2011 that hit much of the south, including El Paso. The powerful Arctic air-mass caused major damage to the infrastructure in the city. El Paso experienced 78 consecutive hours (more than 3 days) of below freezing temperatures, with the coldest being 1º.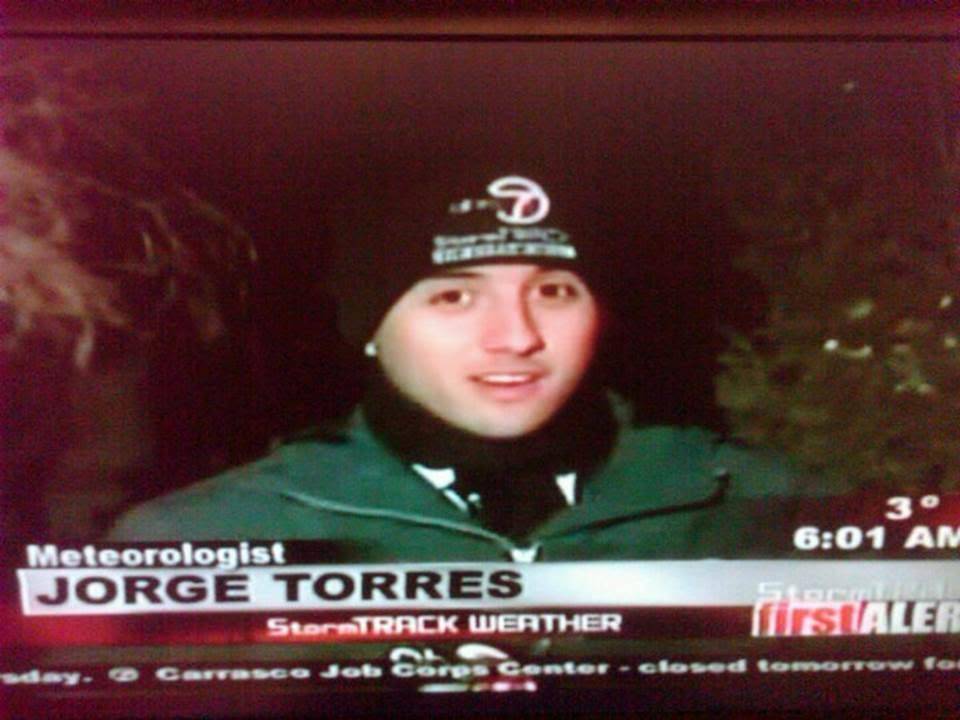 Question 2. What is your favourite and least favourite type of weather?
My favorite type of weather is tropical weather. I've always been a fan of summertime thunderstorms that help cool things down after a hot, humid day. I've always been very interested in tropical cyclones as well.
My least favorite type of weather is drought. Living and working in the Desert Southwest has shown me how crucial water is. When large periods of drought occur, wildfires can easily form and spread quickly
Question 3. If you weren't a meteorologist what would you most like to be?
If I wasn't a meteorologist, I would love to be a high school science teacher. I enjoy going to local schools and talking to students about weather and science in general. The look of excitement and curiosity from the kids makes it all worthwhile, and I wouldn't mind having that every day if I was teaching.
Question 4. From a purely meteorological point of view, where would you most like to live?
From a purely meteorological standpoint, I would most like to live & work in Miami. The potential for afternoon storms and the yearly threat of tropical storms & hurricanes would always keep me on my toes.
Are you on Facebook? Do you enjoy sharing and viewing landscape and weather photographs with industry experts? If so why not join the StormHour Closed group by clicking here. We think you'll like it! (We've kept it 'closed' to protect members privacy)
If you are interested in being a Featured Meteorologist on StormHour please contact mark @ stormhour.com or via DM on Twitter