Meteorologists
Featured Meteorologist Irene Sans
Irene has over a decade of working as a professional meteorologist in various fields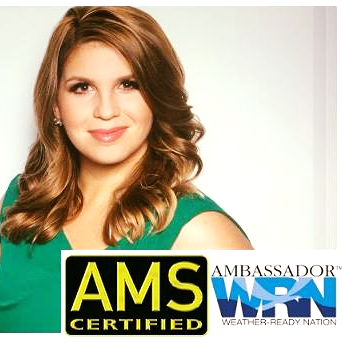 Q and A with StormHour Featured Meteorologist – Irene Sans
Irene Sans – Orlando, FL
Irene has over a decade working as a professional meteorologist in various fields, as a Deputy State Meteorologist for the Emergency Management in Florida to Broadcast Television and Radio Stations in Spanish and English languages across the United States and Latin America. She is an Emmy awarded Bilingual @ametsoc Certified Broadcast Meteorologist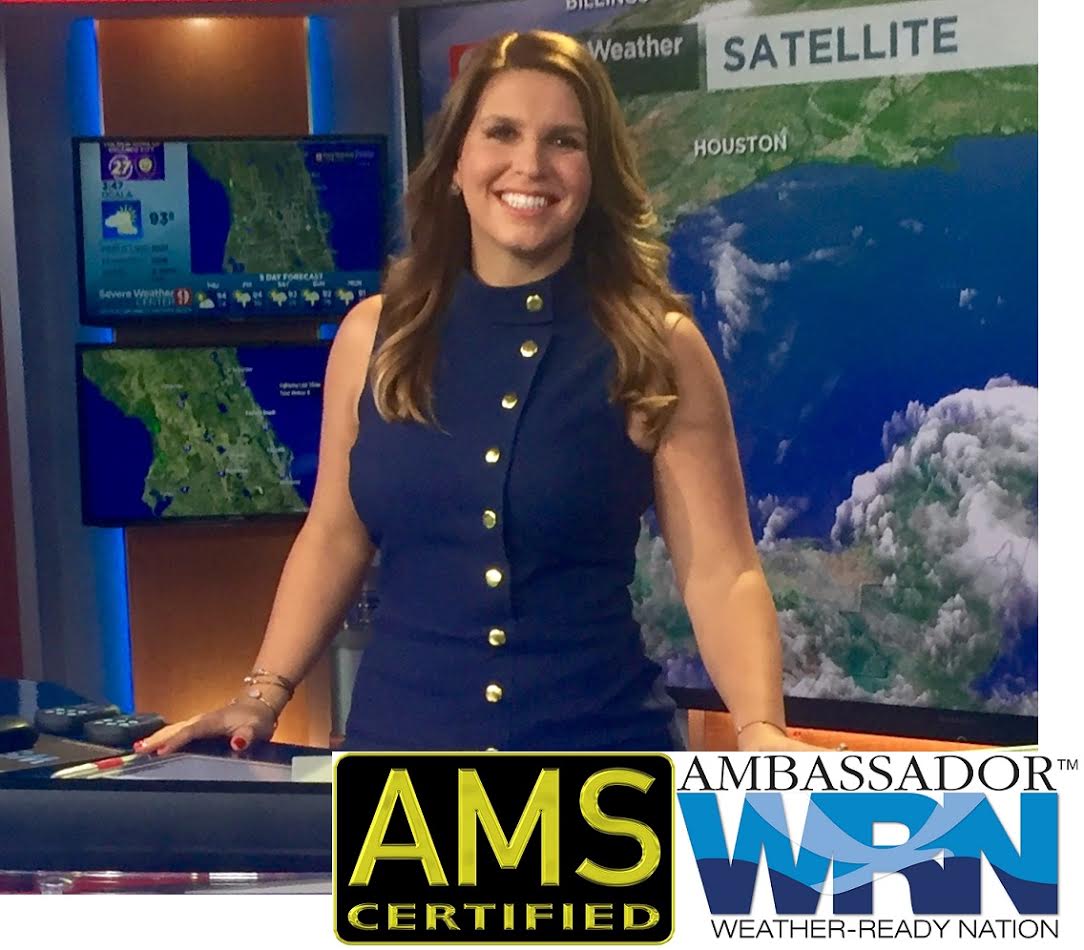 Question 1. What was your most memorable weather event?
The 2010 ice storm in the Northeast. It was the first ever ice storm that I had experienced, everything looked so pretty, but it was so dangerous.
Superstorm Sandy: At the time I worked in South Florida, we had some beach erosion, but nothing too serious. It impressed me how social media was picking up in popularity and also it was also when some television stations started streaming online. It was great to be able to see how sister stations were covering this huge storm live and when I noticed for the first time how social media was making an impact in the coverage and spreading the news; for good or bad.
In 2013 I was working in Houston, but I was watching how the storms were evolving as they approached Moore, OK on May 20. Those images the day after were heart-breaking, those interviews… seeing how everything looked; shredded. It was like the whole town was put in a huge blender and spread all over in pieces. 24 people died and hundreds injured. Very sad.
Most recently, Hurricane Matthew. It was exciting from a meteorologist point of view (especially because I love tropical meteorology) to watch this mayor storm brush our coast and have the first ever Extreme Wind warning issued in your viewing area. At that point every single update, every single radar swipe is critical. It was a great experience.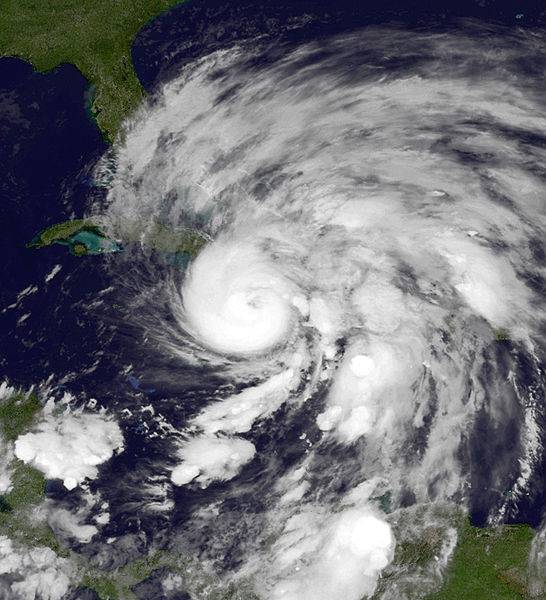 Hurricane Sandy on October 25, 2012, with winds of 90 mph and a pressure of 954 mbar.
Question 2. What is your favourite and least favourite type of weather?
I learned to love the heat and humidity after I lived in Boston a couple of years. I grew up in South Florida and didn't know how easy it is to go about your everyday in life without needing to layer and the "un-layer", no need to take extra time to warm up the car every frigid winter morning. I loved Boston and the people, but I was very happy when I moved back South Florida and feel that wave of vapor as you open your car door. I never complained again about the heat. Plus, snow forecasting is so much more complicated that tropical forecasting.
Question 3. If you weren't a meteorologist what would you most like to be?
An astronaut. I always say that I didn't make it out to space, but I stayed within the atmosphere. I made it as close as I could.
Question 4. From a purely meteorological point of view, where would you most like to live?
Somewhere along the Southeast coast or Gulf coast. I love tropical meteorology and I come a tropical climate. I love to see the snow.. but on vacation only. Houston is perfect! Hurricane season, severe weather season, some light ice. You get a little bit of everything, but it stays warm enough to not have snow every winter, or hardly ever.
Question 5. Is there anything else you'd like to share?
For anyone starting out or meteorology students: make sure you diversify your options in the field. Become versatile, either by learning a new language, coding, programming, etc. Be focused but don't put all of your eggs in one basket. Be open to new ideas, and working in different cities, markets, even countries! It will only strengthen you,as a professional and person. The world is huge, don't limit your options!
If you are interested in being a Featured Meteorologist on StormHour please contact mark@stormhour.com or via DM on Twitter