News
Guest Judge Gavin Pretor-Pinney – Cloud Appreciation Society
Gavin Pretor-Pinney is founder of the Cloud Appreciation Society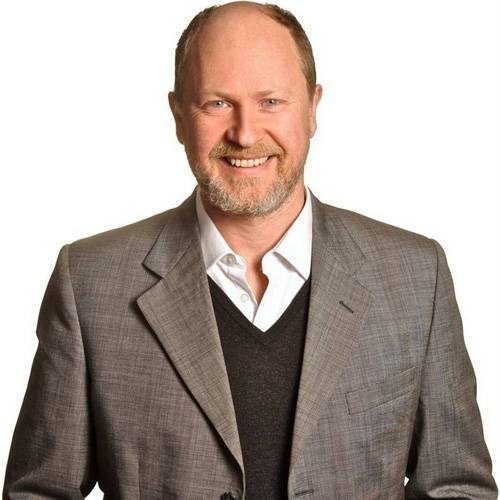 Many thanks to Gavin for judging this week's StormHour photo competition and for providing a fascinating insight into the world of cloud-spotting that I know many of our followers will enjoy!
Gavin Pretor-Pinney is founder of the Cloud Appreciation Society, which has over 43,000 members in 119 countries. He is the author of the bestselling Cloudspotter's Guide and Cloud Collector's Handbook. His third book, The Wavewatcher's Companion, won the prestigious Royal Society Winton Prize for Science Books. Gavin has presented television documentaries for the BBC and Channel 4, and is a Visiting Fellow at the Meteorology Department of Reading University. He co-founded the Idler, a magazine that argues for the importance of downtime in creative thinking.
You can follow The Cloud Appreciation Society here or go and visit their website for more information!
How to enter the StormHour photo competition:
1. One image per Tweet
2. Send Tweet to @StormHour
3. Use hashtags #StormHour & #POTW only
4. Briefly describe photo & location
In association with The Royal Meteorological Society @RMetS
Question 1. What was your most memorable weather event?
Going to see the Morning Glory cloud in remote northern Queensland. It is an enormous roll cloud that glider pilots surf like regular surfers on an ocean wave. The long horizontal roll of cloud stretches longer than the length of Britain and travels along in a wave of air at around 30 miles per hour. I went up in a Cessna plane to film the gliders surfing it. The pilot had taken the door of the plane off so that I didn't have to film through scratched plastic windows. It was an amazing experience. I was careful to wear my seat-belt.
Question 2. What is your favourite and least favourite type of weather?
Least favourite is both a persistent Altostratus cloud (the boring, featureless overcast grey) and relentlessly blue skies. In Britain, cloudless skies for long periods feel a novelty, but I soon find this wears off. Clouds bring variety and drama to our days. Each morning is a new page to read. My favourite weather is 'sunshine and showers'. I like the crisp, clear air of polar air masses with bright white active convection clouds bubbling up to great heights. Sometimes, they'll produce pileus formations, which are the smooth caps of cloud that appear briefly over the cloud summits as the Cumulus towers build upwards. The pileus is a fleeting formation because the convection clouds continue to grow up through the smooth cap, engulfing it as they develop into Cumulonimbus and release their heavy showers. Pileus is named after the felt cap that was a symbol of freedom in Ancient Rome. The Romans used to give them to slaves that had been released from captivity.
Question 3. From a purely meteorological point of view, where would you most like to live?
I like living in Britain from a weather point of view. I prefer to live in our ever-varied mild weather and to visit the places where things are more extreme. You see some great cloud formations in Florida, but you also get some bad hurricanes. I'd like to visit the largest salt flats on Earth, which is in Bolivia and is called the Salar de Uyuni. In the rainy season, the very flat expanse of salt can be covered by a layer of water that is just an inch deep. Being so shallow, it does not develop waves, and so it acts as an enormous mirror on the sky. To stand out on the water is to be immersed in cloud cuckoo land. We made our first Sky Holiday to the remote Northwest Territories of Canada earlier this year, and we'll be heading there again in February. We went with a bunch of members of the society to see the Northern Lights, and boy did we see them. It made me realise the true meaning of 'awesome', a word that it so overused these days. Question 4. Is there anything else you would like to add?Just that I don't really think of cloudspotting as being about where you are. It is more a frame of mind. The weather and the sky is so omnipresent, so immersive, that it is actually easy to miss it. The ever-changing forms of our atmosphere hide in plain sight. A cloudspotter is someone who's always prepared to stop what they are doing when they witness something surprising or beautiful in the sky. Taking a photograph is one way to experience it, but you have to remember also not to become so caught up in the technicalities of taking a shot that you forget the most important part: to stop, even if for just a breath or two, and mark the miraculous passing moment in the ceaseless flow of our atmosphere.