News
Featured Photographer Tomáš Slávik
Featured Photographer Tomáš Slávik interviewed by Pavel Neuman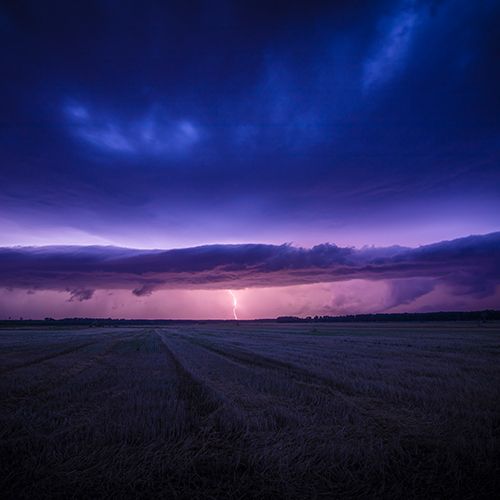 Q and A with Featured Photographer Tomáš Slávik
Tomáš is a photographer based in Rohožník, a village in Malacky District in the Bratislava Region of western Slovakia. He's the creator of this beautiful photo of comet NEOWISE we are pleased to introduce as a limited canvas print available in our online store. You can follow Tomáš on Instagram, and check out his family-business page on Facebook, Tomáš & Lenka Slávik foto.
What was your most memorable photographic event?
A photo of my late father-in-law who left us this year. Only then does one feel and find out what a huge significance the photo has. Therefore, I recommend taking photos whenever you can of your family and friends, but let a professional take some of you on occasion too! .
Which is your favourite photo and why?
It's hard to answer this, all the photos are my favorite, but, again I love photographs of my children and family. As for the weather, I prefer thunderstorms. Shooting thunderstorms is mainly about adrenaline. Standing somewhere in the field and waiting… and hoping lightning won't hit me.
What is your favourite piece of gear?
I own a full-frame (FF) digital SLR camera. After two cameras with an APS-C sensor, I switched to FF. I thought APS-C was enough for me but it wasn't, and I was in a group of people who were modestly skilled in this. I have only one recommendation: if someone enjoys photography, go for FF, then the world of photography will open up even more.
Which area of photography do you specialise in?
I mostly concentrate on portraits, weddings and nature. The main issue is to determine the direction you want to go. For me I am still not sure. Weddings, portraits, night sky, cars, houses, I just like to try anything although I haven't tried macro yet.
What type of camera do you use and what is your favorite camera (or lens)?
I started with a Canon 600d which was my entry into the world of SLRs. Then I switched to the Canon 80D, with which I was delighted, but in night shooting and darker settings, it reached its limit. A lot of megapixels on a small sensor is not great, but, one will understand over time that it's all about marketing. For me, 20-30 megapixel is rich enough, and at full-frame (FF) it's even better. Darker areas are better handled, and the photo is not as noisy as with APS-C. Now I have a Canon EOS 5DIV.
point of view where would you most like to visit?
Iceland, Norway, Alaska. I am strongly drawn north! I hope to get there one day.
Is there anything else you'd like to share?
I adore storms, and I have a lot of respect for them, especially when a supercell caught me in the car, and colossal hail began to fall. At that time, I really didn't care, and I just waited for the glass to break; fortunately, nothing happened.
Only my wife is scared. When it starts to flash, I start to get ready, and I want to go out, but…she won't let me go, because she thinks it'll blow me away. 'Shit happens' as they say. It is true that standing somewhere in the field and taking pictures of a storm from a tripod, and even when it is close, it can be very risky.
–
Comet NEOWISE meets storm