News
Featured Photographer Owen Humphreys
Owen has worked for the Press Association, the UK's biggest press agency, as their North of England staff Photographer for the last 23 years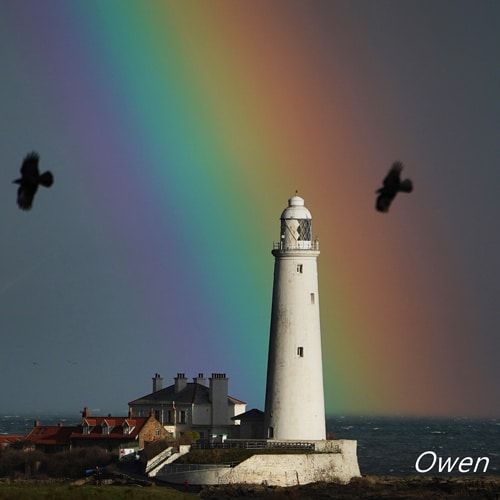 Photographer Owen Humphreys
Owen has worked for the Press Association, the UK's biggest press agency, as their North of England staff Photographer for the last 23 years . He has been lucky enough to travel the World on a wide variety of Photographic Assignments from World Cup Finals, Olympics, Royal Tours and the conflict in Afghanistan just to name a few.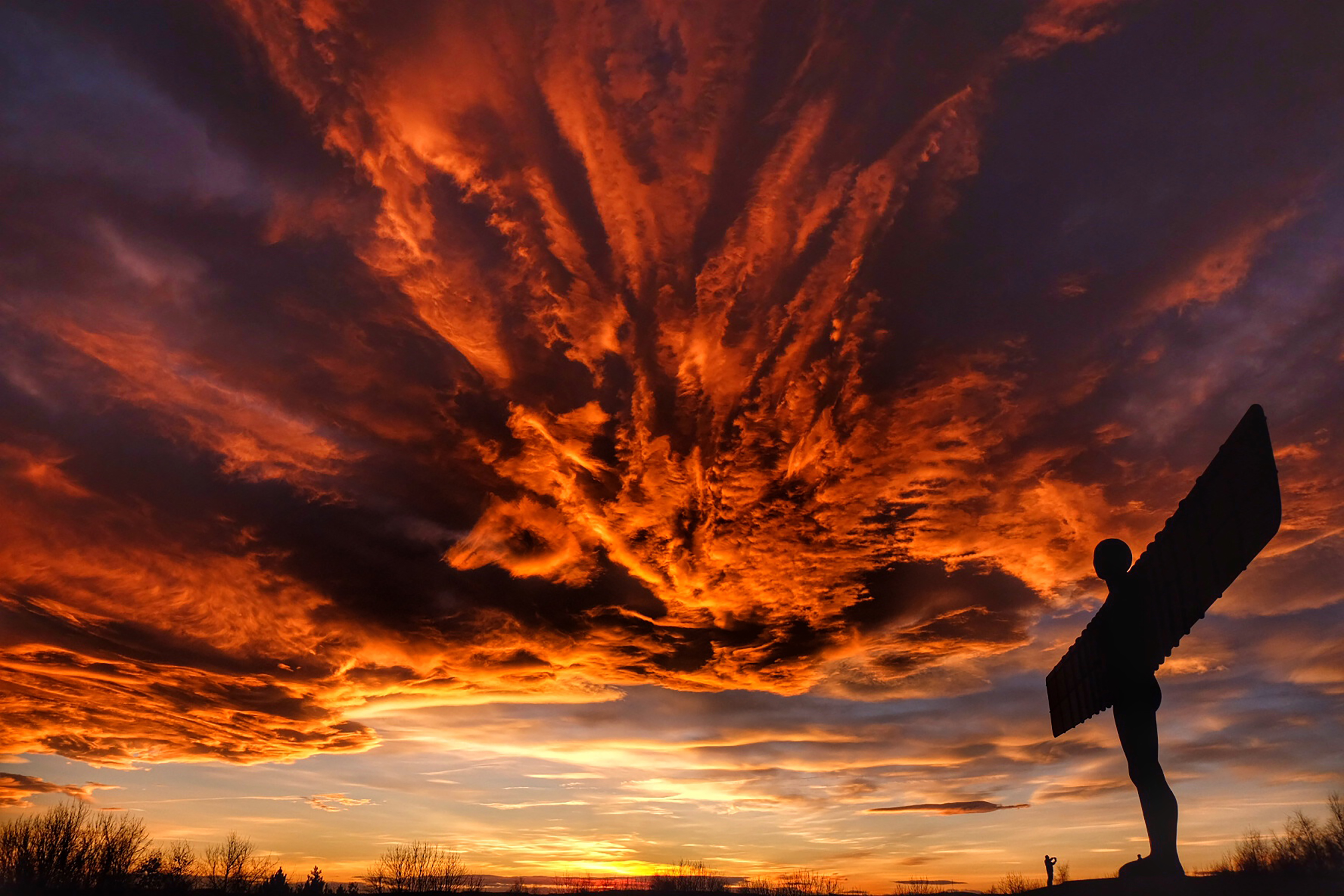 Tell us a little about yourself and your weather photography.
As well as my day to day news and sport coverage in the North East Of England, I have over the last 10 years or so turned my hand and become extremely interested in weather photography, I guess almost to the point of an obsession.
I think weather photography to me is so appealing because you never quite know what you will end up with and your picture will never be exactly the same, yes you will get maybe similar images but never exactly the same, it's the unknown.
What I have tried to do is try and shoot my weather images to make them appealing to the public through the media ie newspapers, magazines and the web. What I try and do with my images is incorporate such things as boats, lighthouses and famous landmarks as well as my favourite people, I like to give the picture scale, this also makes it more appealing for publications to use as they will normally have something else in to look at with the weather in or framing the image.
Which is your favourite photo & why?
People always ask me whats my favourite image? It's such a difficult question, but I think my favourite weather image is a giant wave crashing over a lighthouse at Seaham in Durham UK because of the sheer size of the wave dwarfing the lighthouse, but also the light on this day was perfect.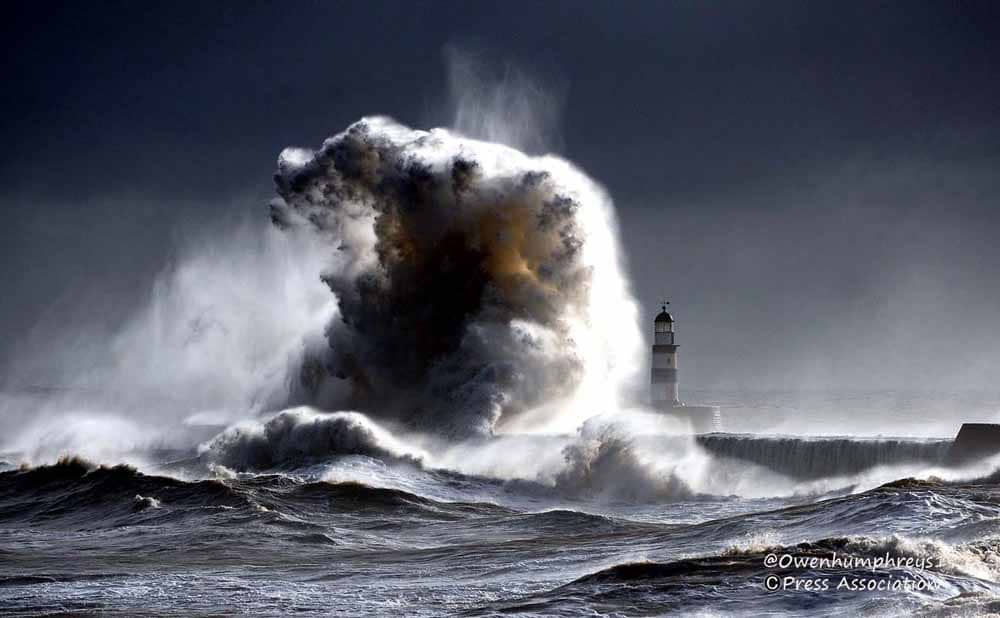 Recently over the last 4-5 years I have set out to try and capture the Northern lights in the North of England to show people what is possible by spending many, many hours out in the cold but with some stunning displays and results, this has also led me to Iceland which I have fallen in love with and have made several visits over the last 18 months exploring the island its landscape and of course the Northern lights with some amazing results.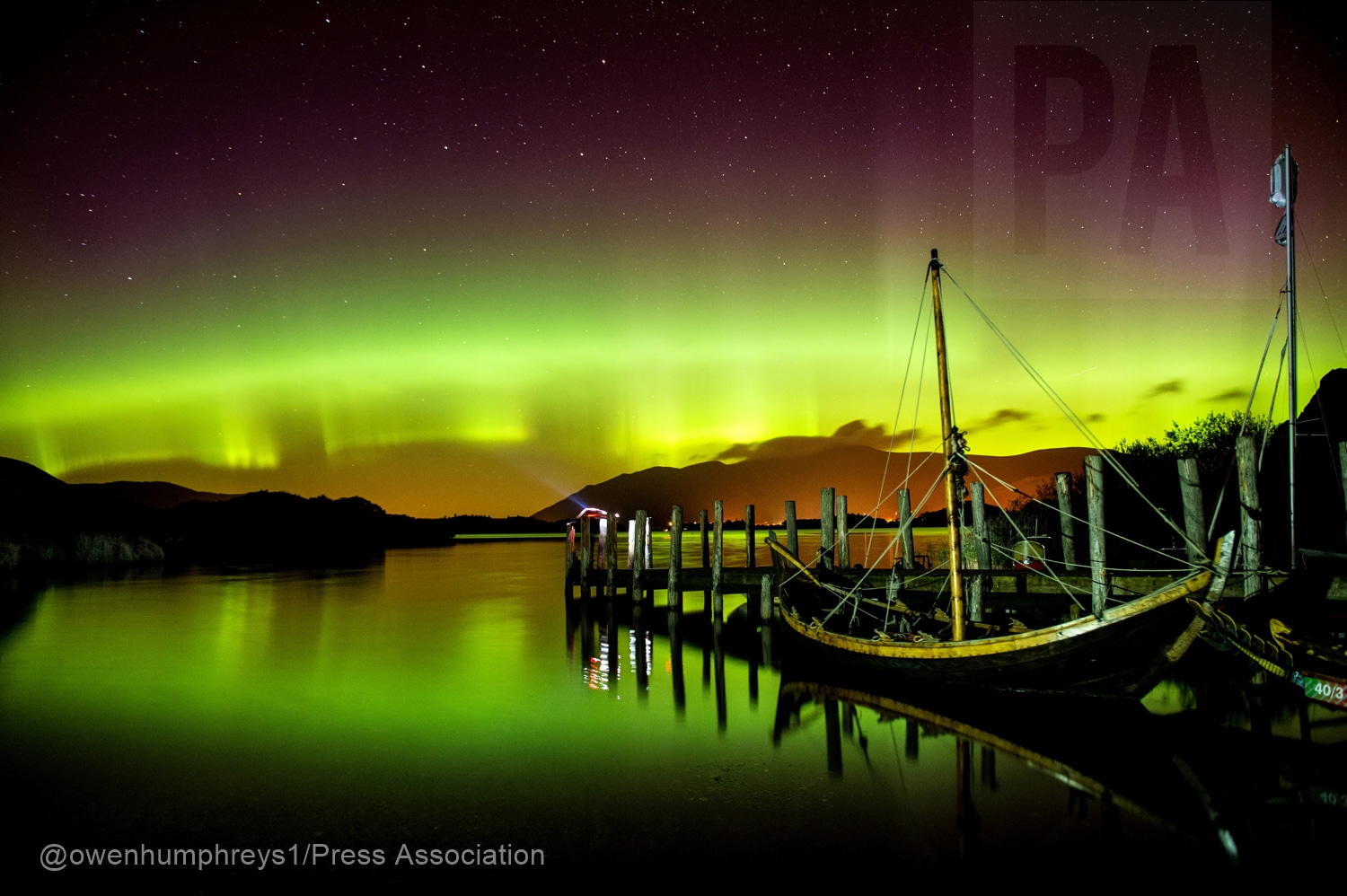 An amazing Aurora seen here not in Iceland or Norway but at Derwentwater, Keswick in the Lake district ,Cumbria last night and into the early hours of this morning …..PA Photo Owen Humphreys
Which camera type do you use?
For the last 20 years I've used both Canon and Nikon DSLR's with amazing results but as it happens I am just in the middle of transferring across to the new Sony Mirrorless system, the Sony A9. I find this lighter, smaller and it has an amazing focus system along with many other fantastic features.
From a purely photographic point of view where would you most like to visit?
People also ask where would I most like to travel to, to take pictures. With my love of Iceland and its landscape I would love to go to Greenland or Alaska on a shoot, whether it be the landscape or the nature with the added Northern lights displays.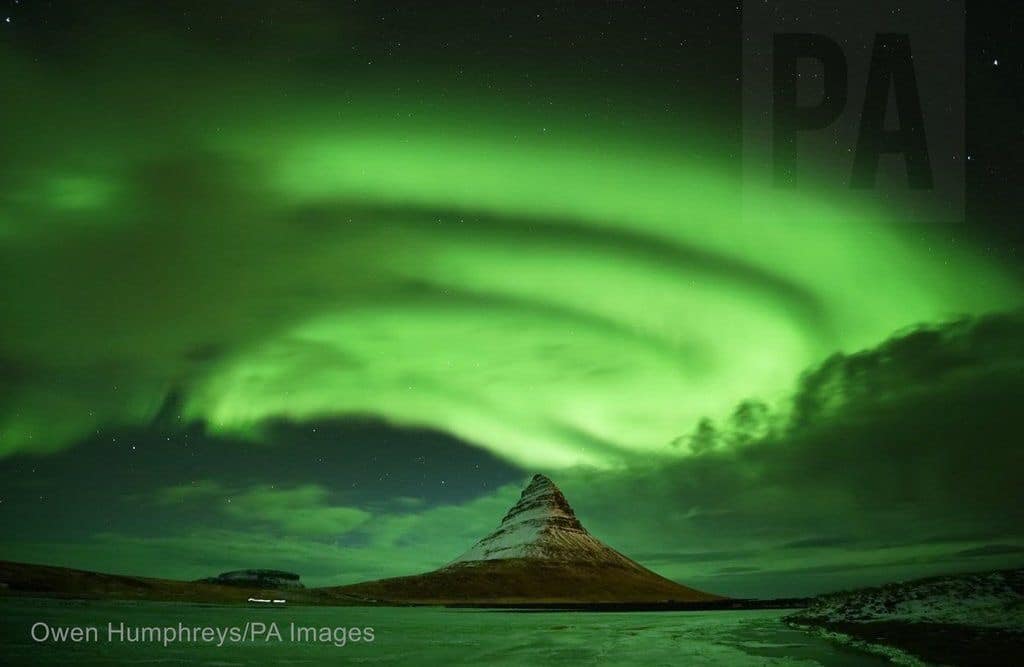 Can you offer any advice for weather photographers?
With weather Photography my strongest advice is to think and stay safe, some places can be extremely dangerous whether it's the ocean or a cliff top you're shooting from, never under-estimate the power of nature.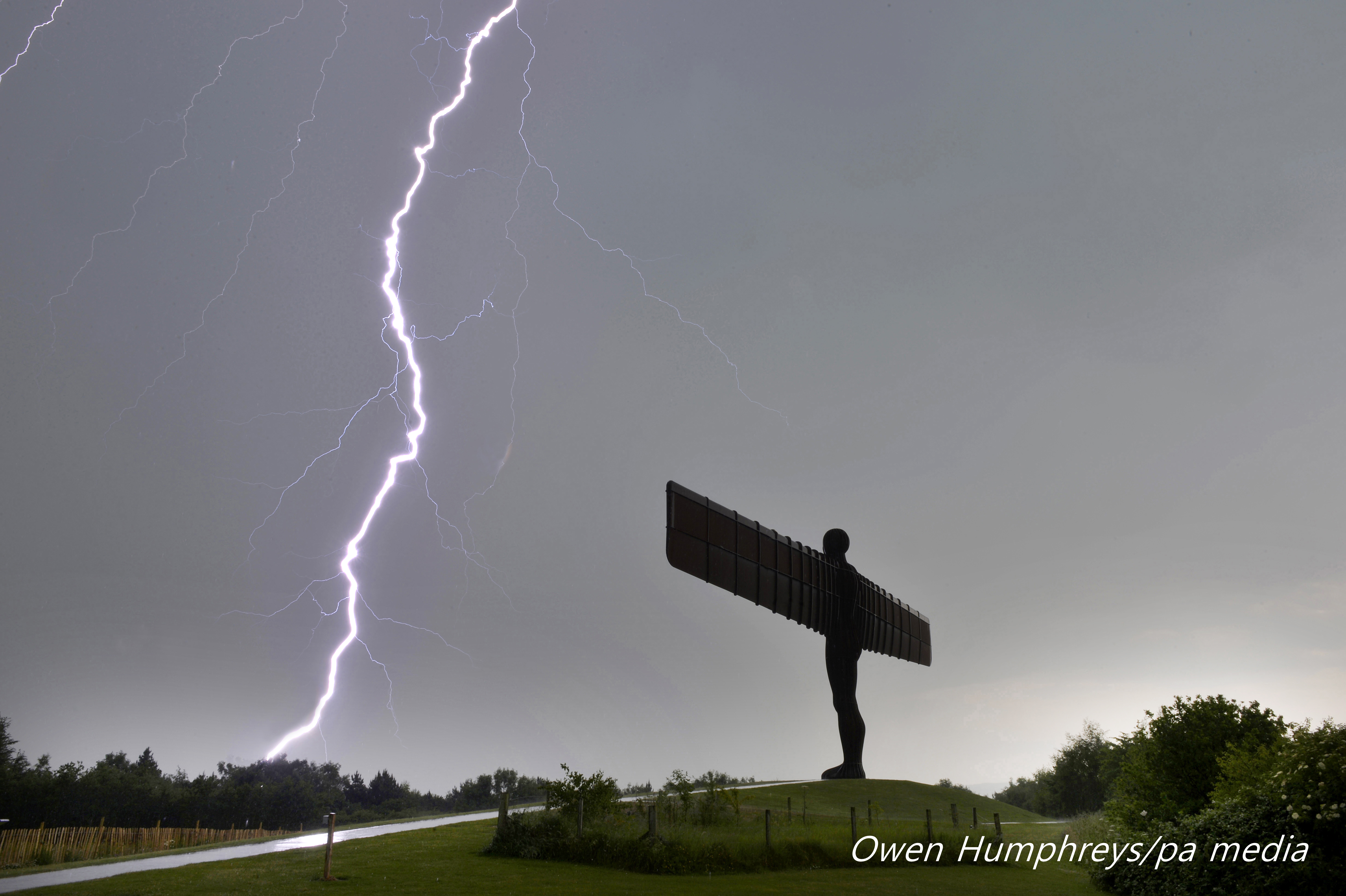 Lightning over the Angel of the North after a heavy storm as Britain has endured the hottest July day on record with temperatures soaring to 36.7C (98F) – as roads melted and trains were cancelled.
Is there anything else you would like to share?
If you would like to see more of my mixed work follow me on twitter owenhumphreys1 or on instagram.
I will also be running two small photographic workshops to Iceland in 2020 for two small groups of 4 so feel free to get in touch. My website is going to be launched early 2020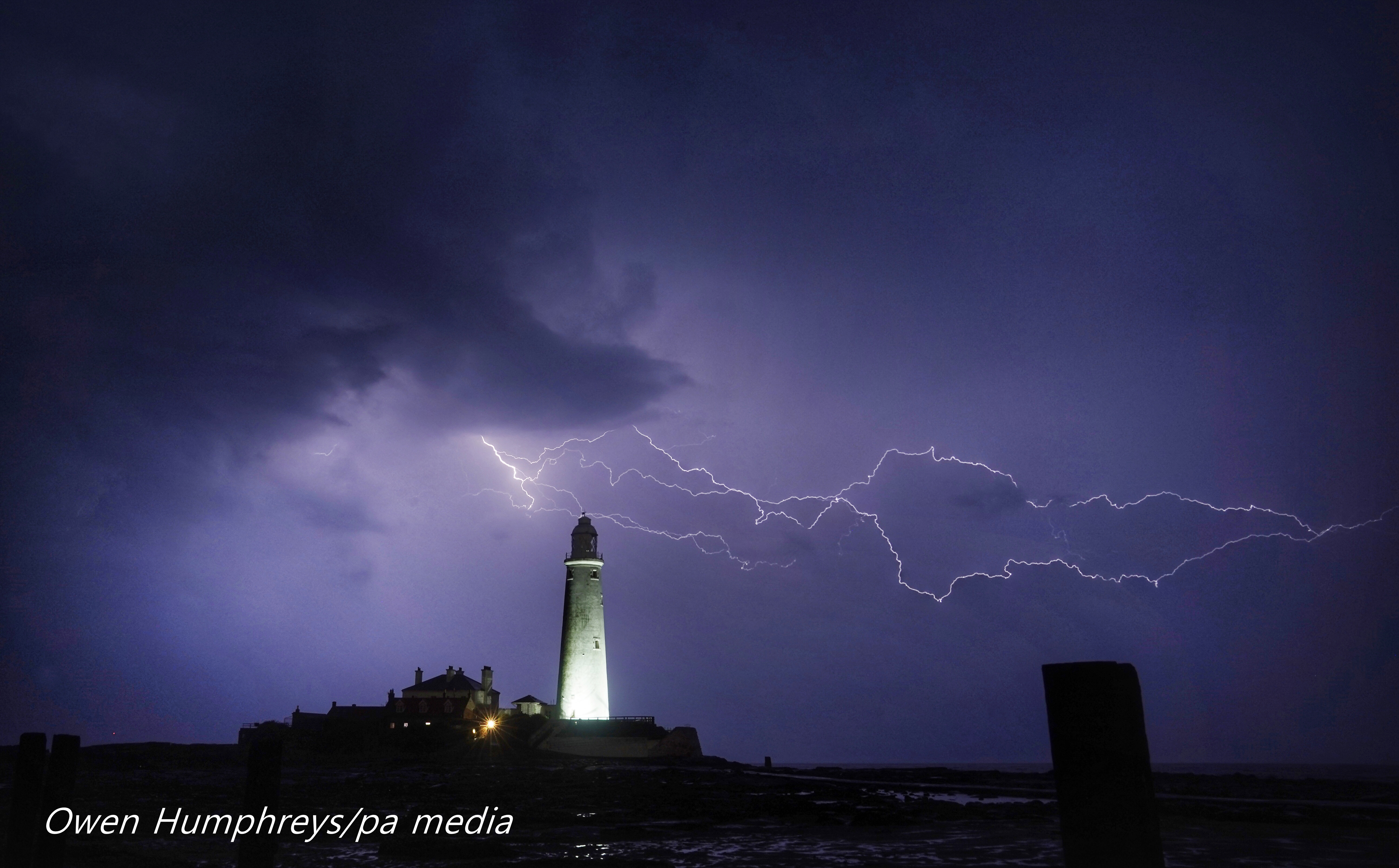 Lightning strikes during the Night at St Marys Lighthouse in Whitley bay on the North East coast with over 10,000 strikes across the UK…..PA Photo Owen Humphreys