News
Featured Photographer Mark Duffy
Published 10 times in National Geographic and Grand Prize Winner of Canadian Geographic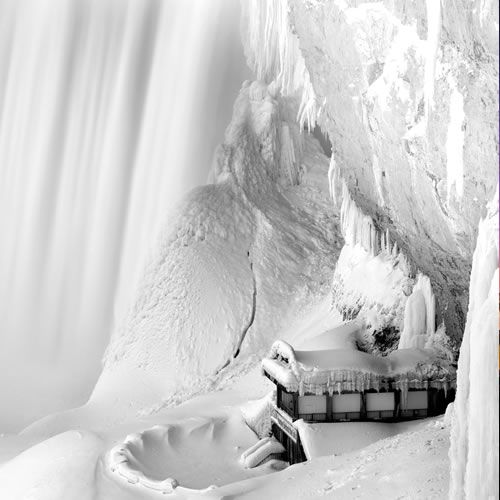 Featured Photographer Mark Duffy
Mark Duffy was born in Guelph Ontario in 1956 and hitchhiked out west to Vancouver Island in 1973. After various logging jobs bought his first camera while living on Gabriola Island in 1974. A passion for Nature and Wildlife Photography developed and grew into his love for the incredible Storms and Prairie Skies. Working full time in Photography for 40 years this passion lives on.
He earned his Craftsman of Photographic Arts in 1996 and his Master of Photographic Arts in 2000.
Published 10 times in National Geographic and Grand Prize Winner of Canadian Geographic. Whatever the Weather Contest he continues his love and respect for Nature and Wildlife.
You can follow Mark on Twitter here or check out his amazing portfolio
1. What was your most memorable weather event?
My most memorable Storm Chasing Event would be a couple of years ago near Esterhazy Saskatchewan chasing a Tornado Warned Storm and trying to head into what I thought was a clearing between the 2 fronts and as I got close I realized it was a hail core and coming at me. I wanted to get to better lighting and had to turn around and quickly retreat. After a while with the hail core behind me and the shelf cloud to the west and the creepy rotating cloud to the east the road ended and only offered a east turn and then the tornado alarm went off on the radio stating a Tornado on the ground at Stockholm and I asked google distance to Stockholm and it came back with 1 Km. The east turn after a bit headed south and I was relieved to get ahead of it all.
Update*
My most memorable Photographic experience has to be Wilcox 2015. Filling up with gas in Milestone thinking this is going to be a bust chase, I noticed the beginning of a roll cloud to the North. So I started looking for a foreground to line up and within minutes this built from nothing to a huge shelf cloud that I Photographed over Wilcox. I the chase trying to stay ahead and south lining up more foreground and fining anchors to give the shot depth and scale. The energy dissipated around Gray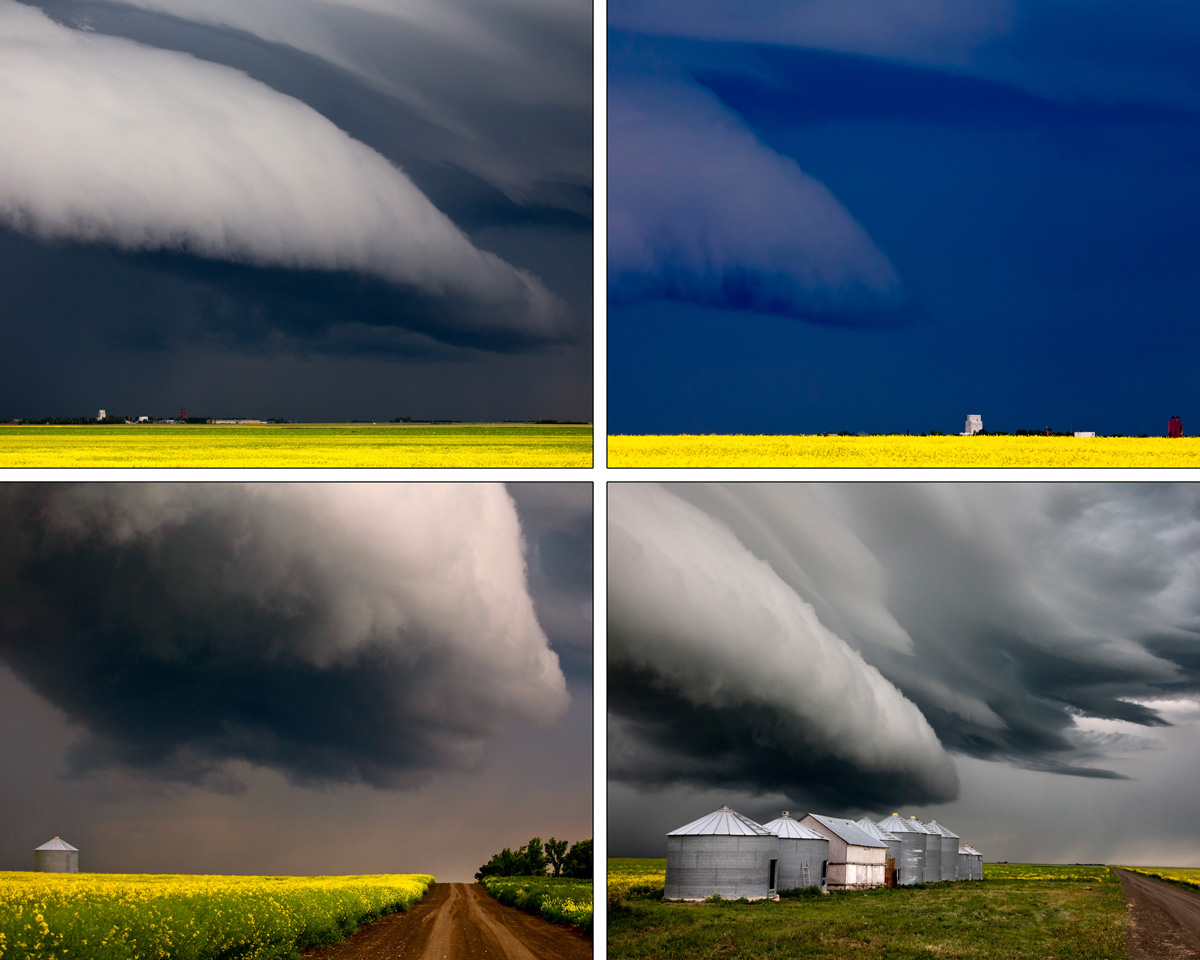 The same experience happened in 2016. Out of nothing a roll cloud south of Moose Jaw and I followed this energy to Pense Saskatchewan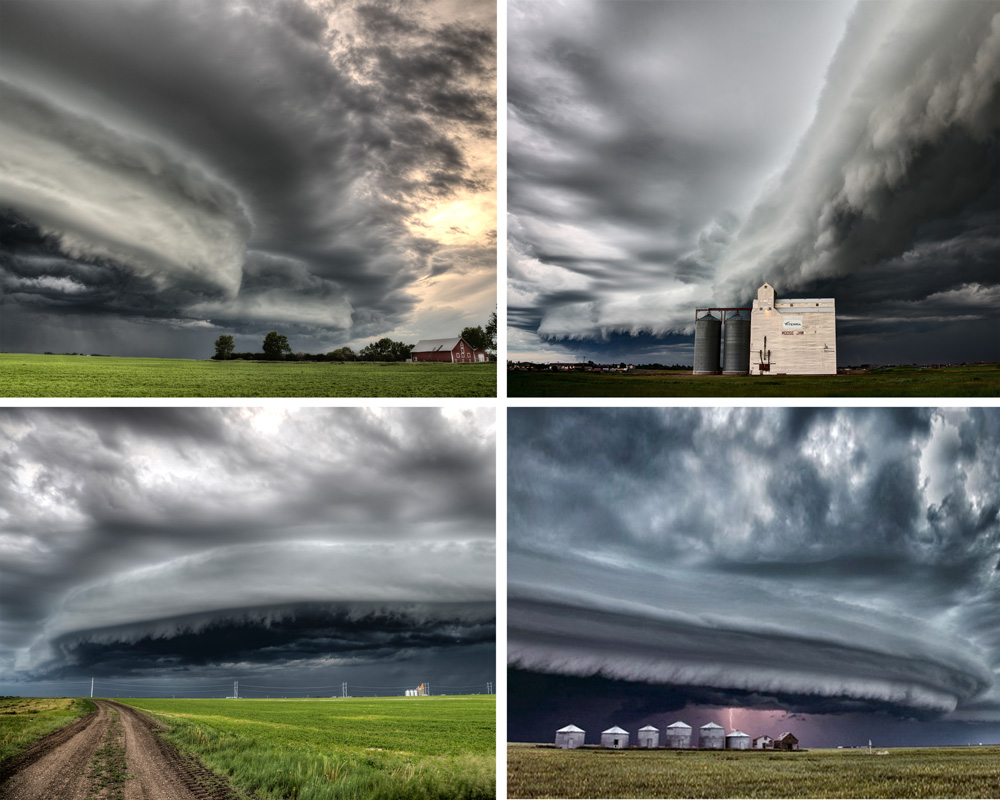 2. Which is your favourite photo and why?
My Favorite Photo is the red Barn and Lightning because this storm sprang up out of nothing. I filled up with gas and was thinking of heading home and I noticed a roll cloud forming so I put myself into position for lighting and foreground and this huge well defined shelf cloud formed and I started shooting.
I followed the storm to the south and kept lining up a foreground, shooting and continuing east with the storm to my north. Perfect lighting potential and exciting to Photograph. I lined up the barn and as the shelf cloud started to dissipate the lightning struck. All the variables worked out.
3. From a purely photographic point of view where would you most like to visit?

I am hoping next May to fly my brother from New Zealand to Houston and Storm Chase in Tornado Alley.
4. Update
I am a Portrait Photographer by day by my main passion is Landscape Nature. Storms give me the dramatic background, lighting and I am constantly trying to line everything up so I can have depth and scale.
My Photography equipment is fairly old Canon System and my goal is to upgrade to Canon R5 and a Sony 200-600 mm lens and a fast Art Wide-angle for Night Photography.
My travel goal is to do another New Zealand trip a little off-season so it is not so touristy and Travel once again the South Island with my Brother Tony who lives and works in Taupo North Island.
My favorite images of 2020 were a simple Lone Tree shot near Avonlea and an awesome structure at Keeler Saskatchewan Both in July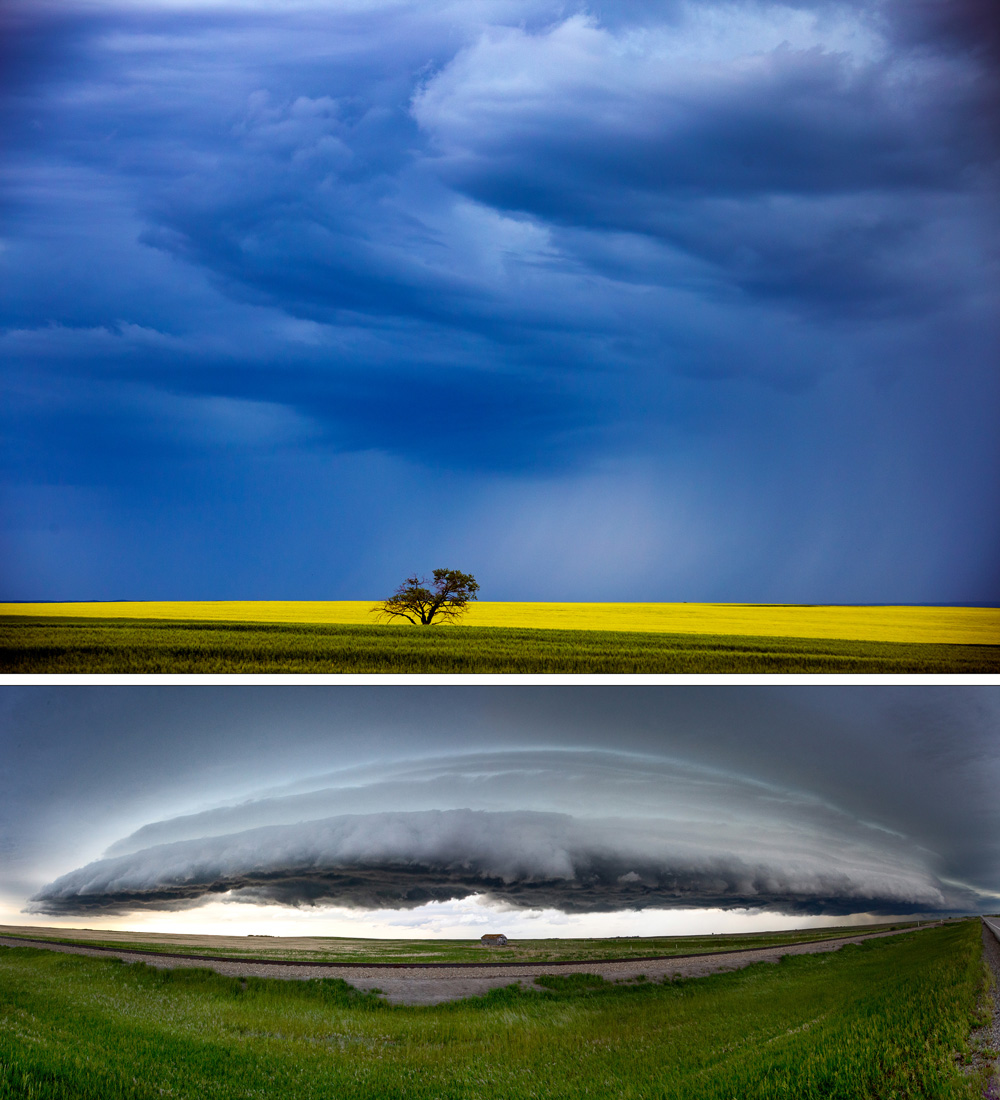 If you are interested in becoming a Featured Photographer Contact Us for more information