News
Featured Photographer Luke Hayes
I went on to study photography at BTEC level through a local regional college, then earned a BA(Hons) in Photographic Communication at Falmouth Art College.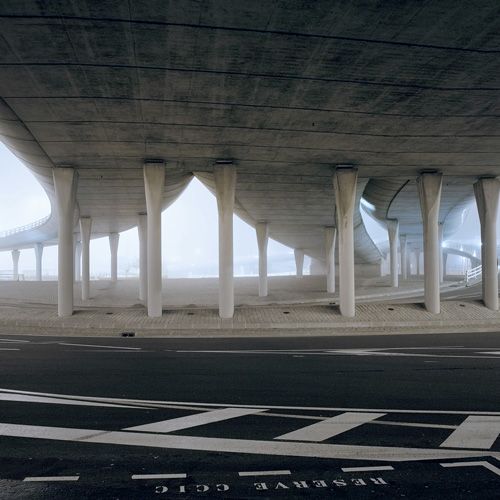 Featured Photographer Luke Hayes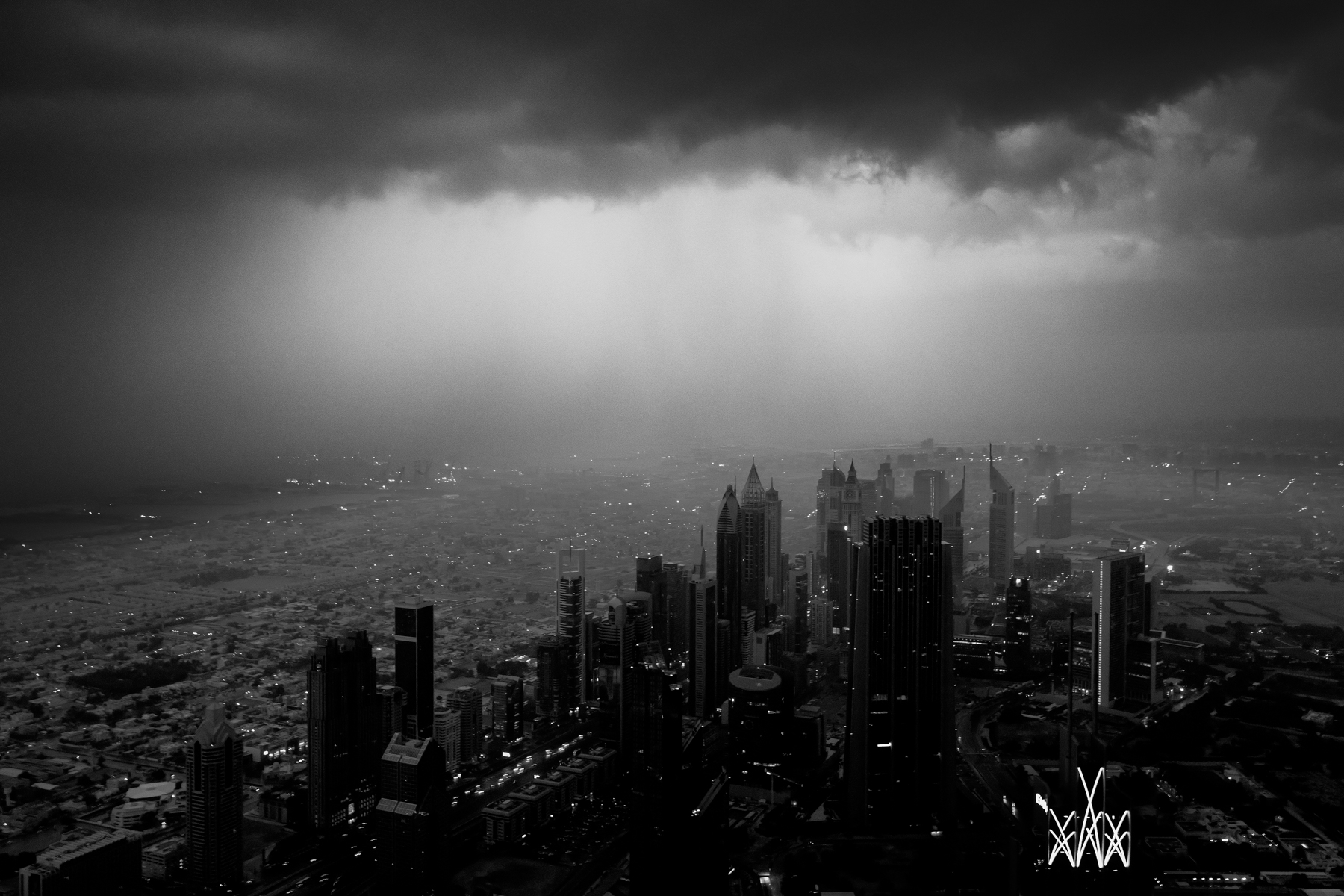 A storm over Dubai by Luke Hayes
"I first became interested in photography when I was about 14. My dad was an art teacher and they had a darkroom at his school that I was able to use after hours or occasionally at the weekend. School hadn't inspired me and my dad sensed that I needed a creative outlet, so he taught me how to process film and use the enlargers.
The mixture of not really knowing how things were going to turn out was exciting and addictive, and with practice, I really got the hang of it! Watching images appear on the paper in the Developer having the control to stop or over process, enhance the contrast, dodge and burn, solarise was all together quite an impactful experience for someone who had felt lost at school.
I went on to study photography at BTEC level through a local regional college, then earned a BA(Hons) in Photographic Communication at Falmouth Art College.
Over the last 15 years or so I have built up a client base in the world of architecture and design. I'm very fortunate to have been commissioned to photograph projects all over the world, working for some amazingly talented people."
What was your most memorable photographic event?
It has to be the day I was on a photo commission for a graphic designer at the Turner Contemporary gallery.
A storm was brewing as I arrived and carried on intensifying during the day. It was very unusual as it was blowing down the English Channel from the North East. The waves and spray were actually hitting the front of the gallery, so I decided to run outside and take a shot. This image reflects all the things I enjoy about photography: a beautiful piece of architecture being framed by some exceptional weather and the element of capturing a moment.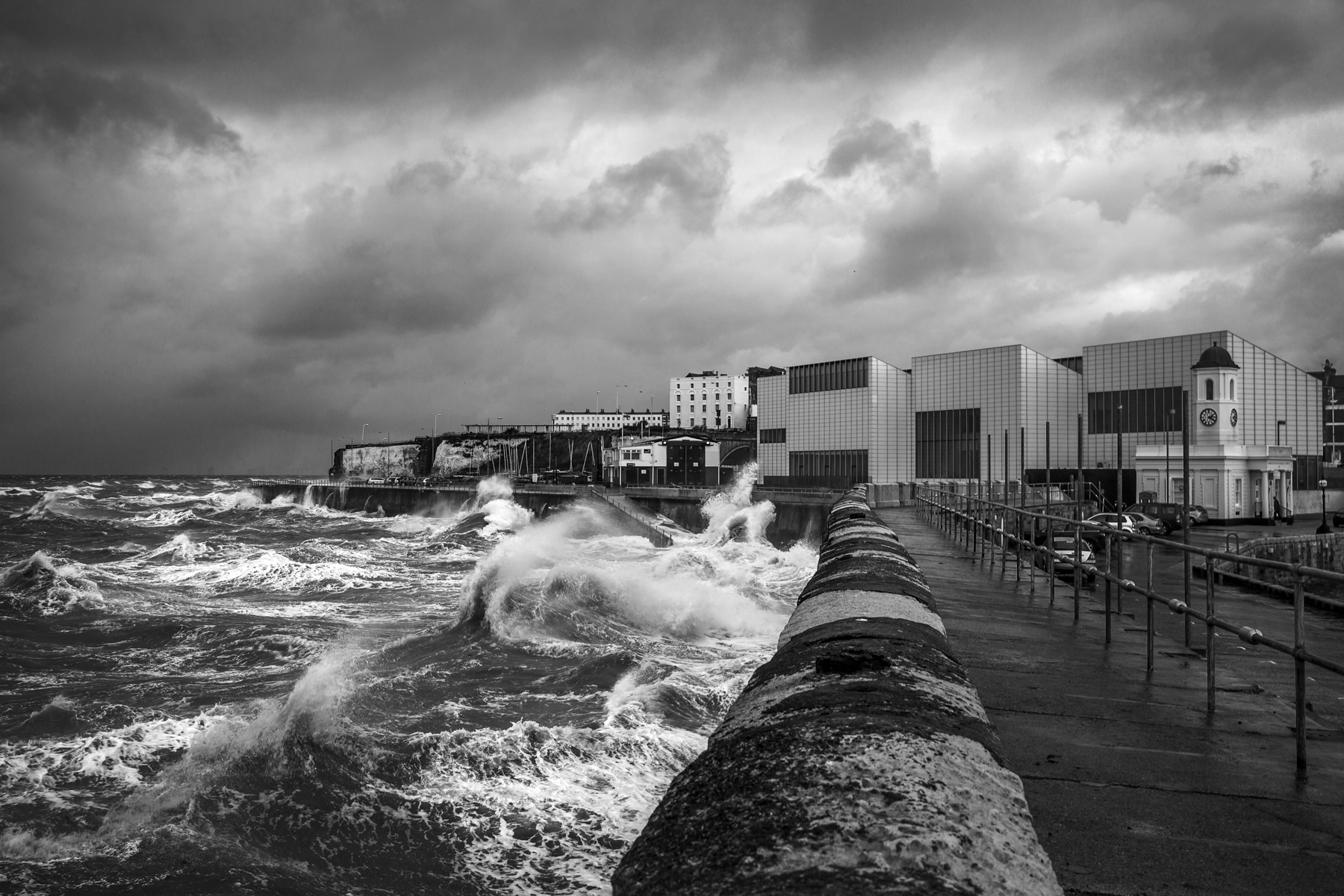 Which is your favourite photo and why?
I think photography is such a fast-moving medium that it's hard to pinpoint one image in time that is my favourite. I seem to be constantly updating it!
Recently I have been enjoying seeing the photography of Evelyn Hofer, which is being widely shared online at the moment. Her candid colour shots of people on the streets of New York are really fascinating. She also captured some brilliant infrastructure images of the city, which are right up my street. 'Arteries 1964' in particular. This image show's how time and progress help to make photographs more powerful the older they get and the further we move away from the era it was taken.
As for a formative image, I would have to go for Jeff Wall's 'A sudden gust of wind (after Hokusai)' mainly because it was one of the first large-scale images I ever saw at an art gallery. ( I was 16, and it was the White Chapel Gallery in London) The detail and drama are extraordinary, and the fact that the image is set up but made to look like a moment in time, all tied together with the historical reference to the Hokusai image, were very exciting ideas.
What is your favourite piece of gear?
It has to be my workhorse camera which is the Canon 5DSR. I find the quality of the image and the detail the chip captures is very impressive. Also, I have been using the Canon system for over ten years now and feel very comfortable using it. I think this would have to be combined with the Canon 24mm TSE, which again is a great piece of kit for shooting architecture.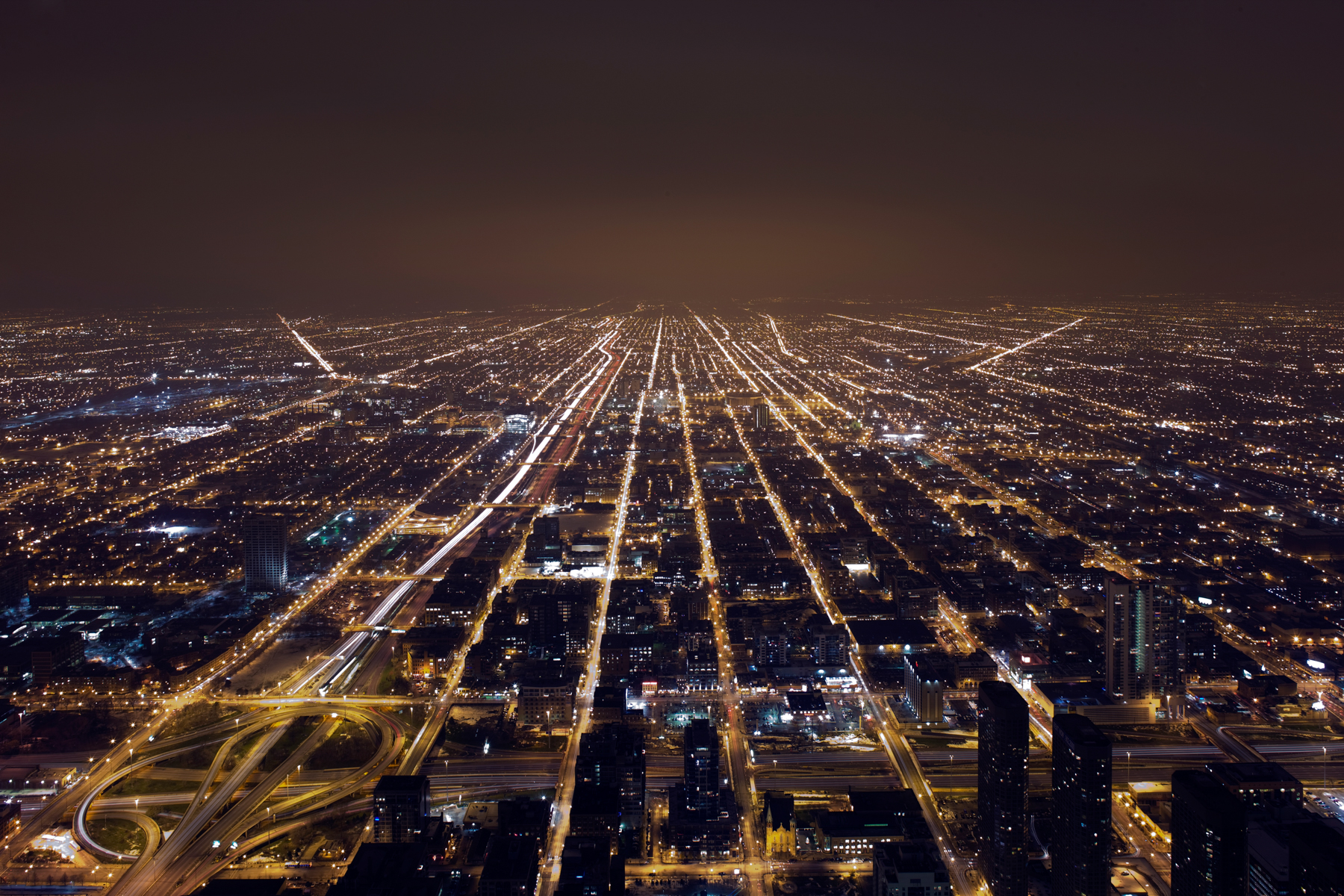 A view of Chicago by Luke
Which area of photography do you specialise in?
Mainly architecture and design. Usually, I work on commissions directly with architects, designers and marketing/advertising agencies.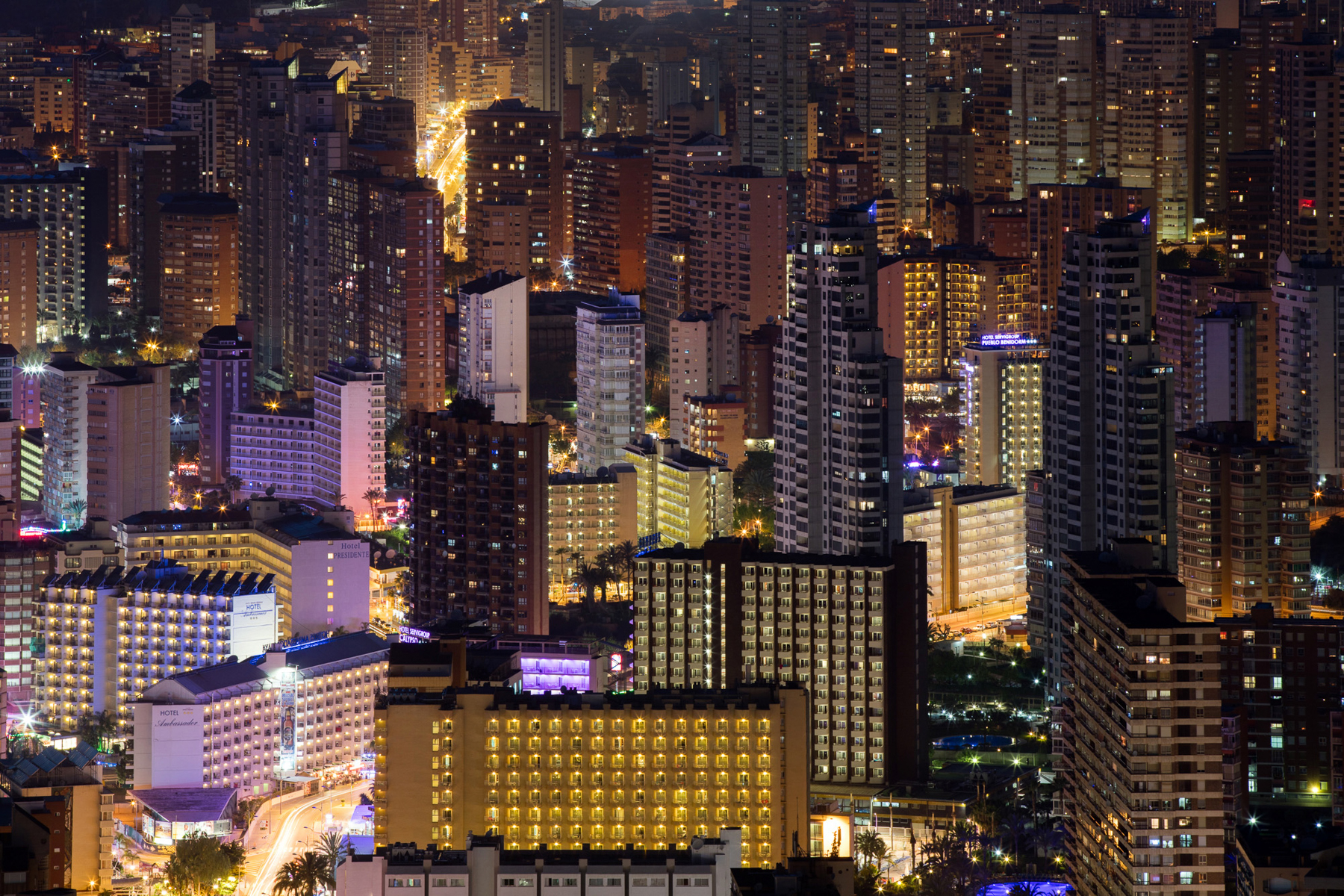 Benidorm by Luke Hayes
From a purely photographic point of view, where would you most like to visit?
I would love to visit India. There are so many reasons, the culture, food, architecture, people, landscapes, cities, railways! Most people I know who have been saying it's a wonderful country in so many ways.
Is there anything else you'd like to share?
Recently I have started to sell prints via my Shopify page. I am hoping to expand and improve this area of my work. It's a learning curve and something I am always improving. You can visit the page through my website.
https://www.facebook.com/Luke-Hayes-Photography-293148724695813/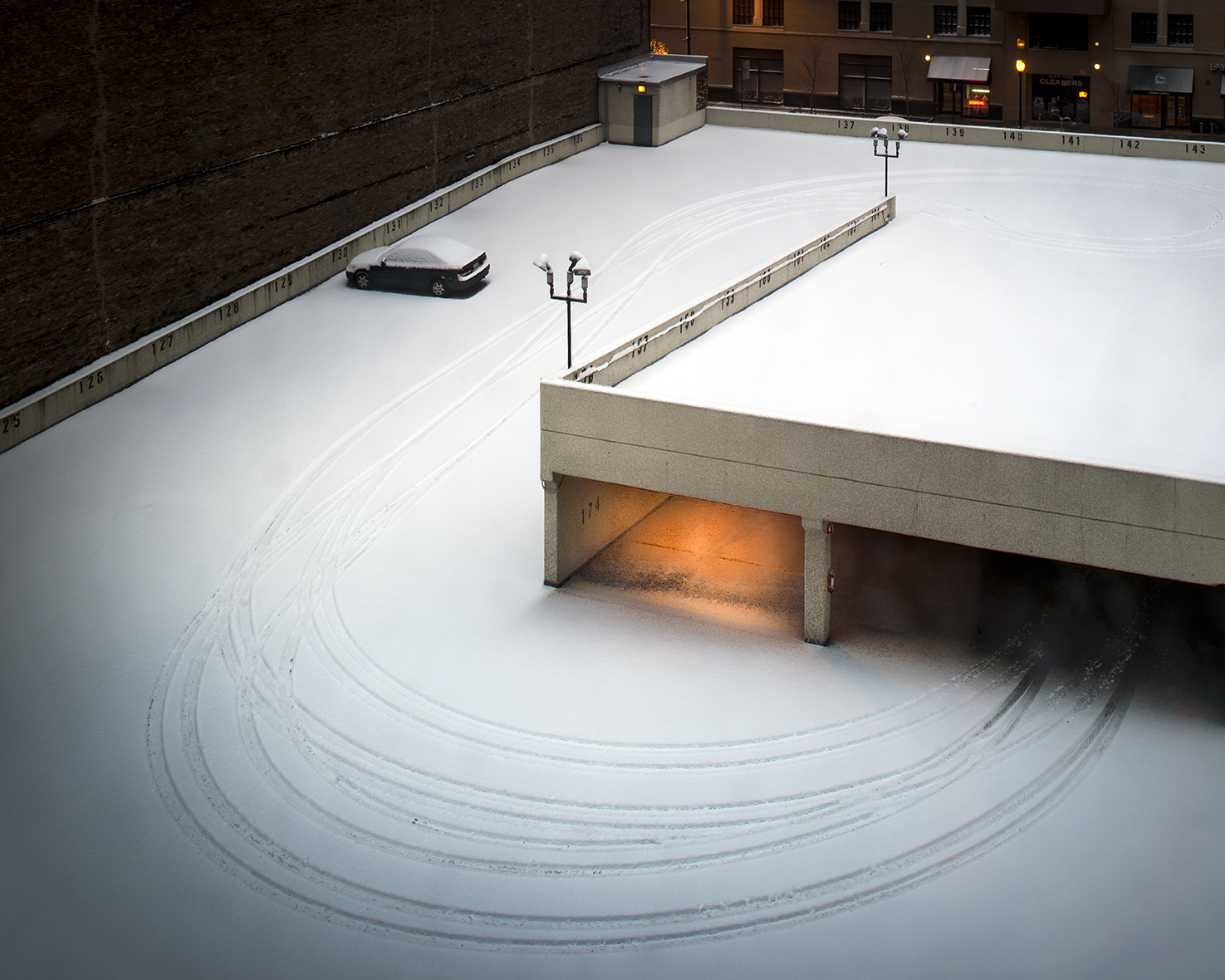 A cold Chicago car park by Luke Hayes