News
Featured Photographer Lori Grace Bailey
Lori is a Tucson, Arizona, area wedding, event, and portrait photographer.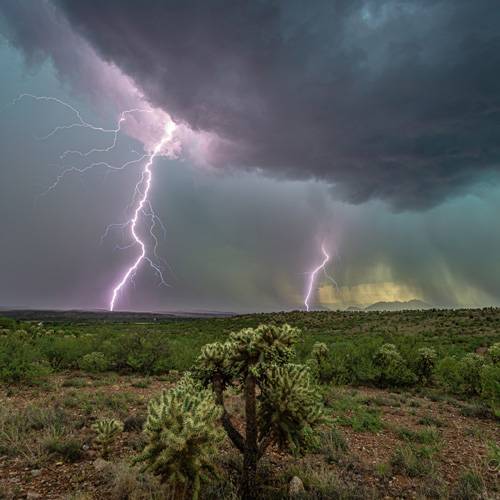 Photographer Lori Grace Bailey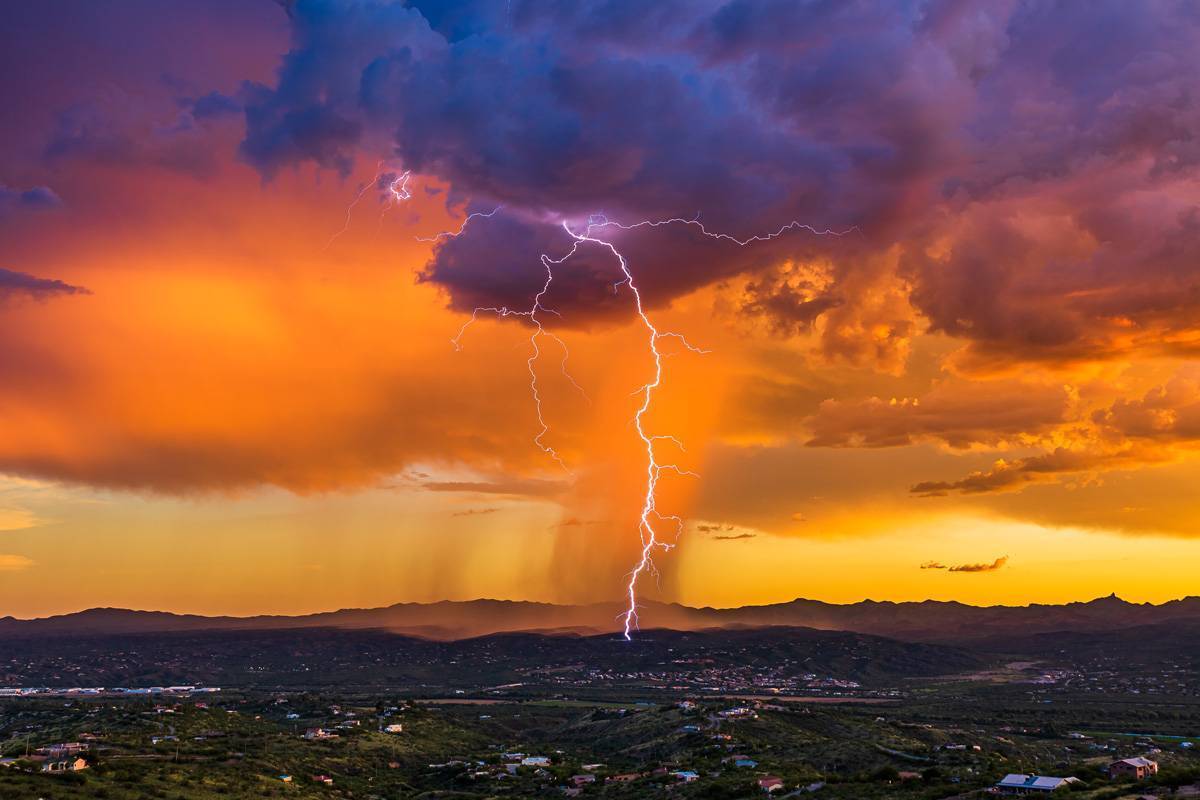 Lori is a Tucson, Arizona, area wedding, event, and portrait photographer. She chases storms when not photographing people and is a National Weather Service SKYWARN Spotter.
You can browse and buy Lori's images here
Alternatively, check Lori out on her social channels:
What was your most memorable photographic event?
My most memorable photographic event was the June 1st super-cell I captured near Orla, Texas. That was my first time chasing super-cells in eastern New Mexico and western Texas, and after chasing smaller storms that day, I drove south through several oil fields to find that beast moving northeast right towards me. Thankfully I managed to find a high embankment near the edge of the Pecos River to capture both incredible still images as well as my favorite time-lapse! The storm was so immense it reminded me of looking up from the inside of a planetarium and having to turn your head in both directions to see everything!
Which is your favourite photo and why?
My favorite photo is the November 6 lightning bolt I captured over downtown El Paso, Texas. I woke up before sunrise and noticed on radar that a cell was moving north towards the U.S. / Mexico border near El Paso. I managed to get to a high point just in time to capture several bolts dropping over the El Paso downtown skyline. All this happened right before sunrise so there was just enough light to see the city as well as the bright bolt.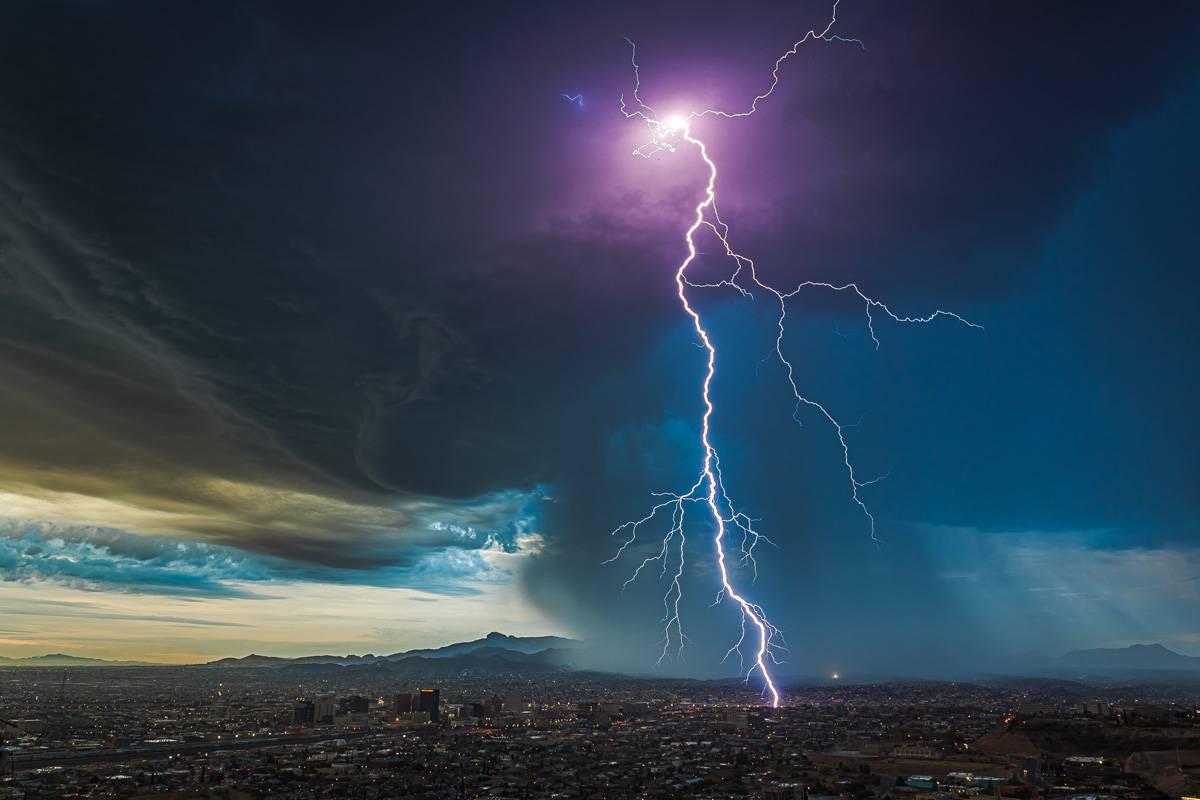 What is your favourite piece of gear?
My favorite piece of gear is my Sony a7RIII. That camera is an incredible workhorse and has allowed me to capture great detail in the stills as well as being the main camera for my time-lapse videos. I also use it as my primary camera to shoot weddings and portraits when I'm not chasing storms.
Which area of photography do you specialise in?
I usually shoot weddings, portraits, and other events during the fall or spring. In the summer, I definitely chase storms as often as I'm able, and last year I began doing my own workshops where I took others with me on chases showing them how I work to get the shots I capture. This year I'll be hosting a workshop on the plains with a friend, and my monsoon workshops will continue since they were successful last year.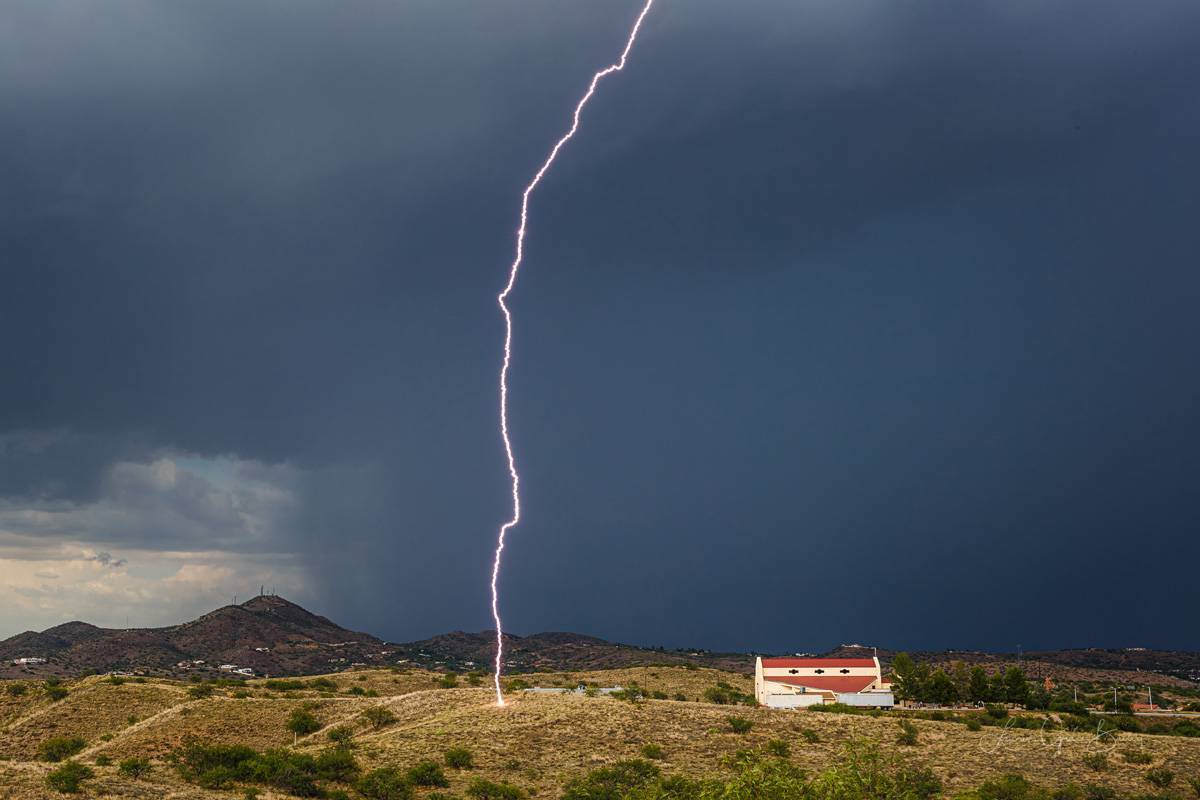 Which camera type do you use and which is your favourite camera (or lens)?
I use three primary cameras during my storm chasing: my Sony a7RIII which I use primarily for capturing time-lapse films, and a Canon 5DMarkIII and Canon 6D with lightning triggers to capture daytime bolts. I use the LT-IV from LightningTrigger.com exclusively and have had fantastic results from them. My favorite lenses are the Sony 16-35 f/2.8 GM, the Sigma 14mm f/1.8, Sony 24mm f/1.4, Tamron 24-70 f/2.8 (Canon), and Sigma 50mm f/1.4 ART.
From a purely photographic point of view where would you most like to visit?
I would most like to visit the northern plains, Colorado, Montana and Wyoming where super-cell structures coupled with incredible views of mountains and hills come together to create a stunning image. I'm hoping to bring back incredible images later this year when I visit those areas.
Is there anything else you'd like to share?
Anything else? Being out on a chase away from the cities, close to a mountain or in the vast desert expanse, is both humbling and cathartic. Our problems seem insignificant when we're watching something so ferocious and beautiful dance across the horizon. I really hope more people allow themselves to enjoy moments like these and understand why we chase.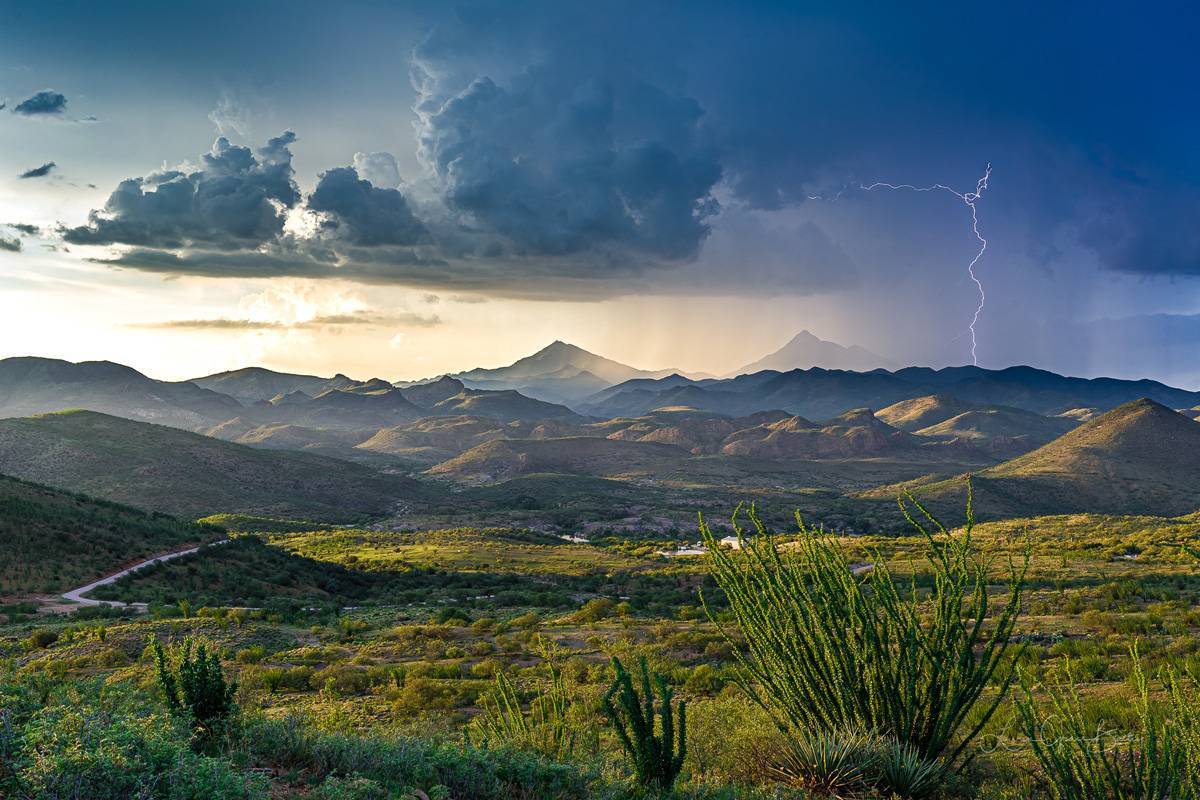 If you are interested in being a Featured Photographer on StormHour please contact mark@stormhour.com or via DM on Twitter