News
Featured Photographer Gill Prince
Gill Prince is a freelance Buckinghamshire-based landscape, urban and travel photographer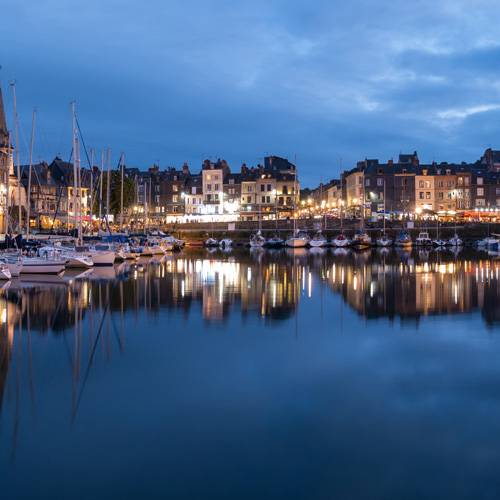 Gill Prince is a freelance Buckinghamshire-based landscape, urban and travel photographer providing commercial photography services, 1-2-1 tuition, framed prints and stock images in Milton Keynes and beyond. You can follow Gill on Twitter here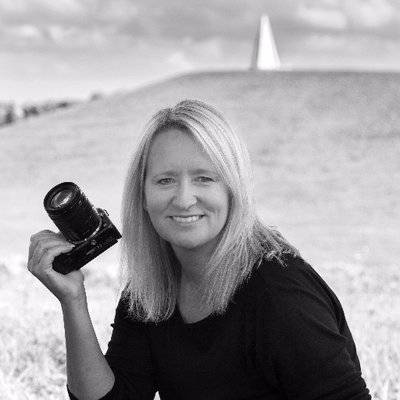 What was your most memorable photographic event?
I'm torn between two here. One has to be the January morning in 2018 when I headed to Bosham in West Sussex for sunrise, as it coincided with high tide and I was hopeful of some good conditions. My early start paid off and I was rewarded with fabulous reflections in the creek, and just the perfect amount of cloud and colour. The five shot stitched pano that I managed to capture (amongst many other shots that morning) eventually ended up in Bosham Gallery and now sells as a limited-edition framed print in the gallery and online. You can read the full story here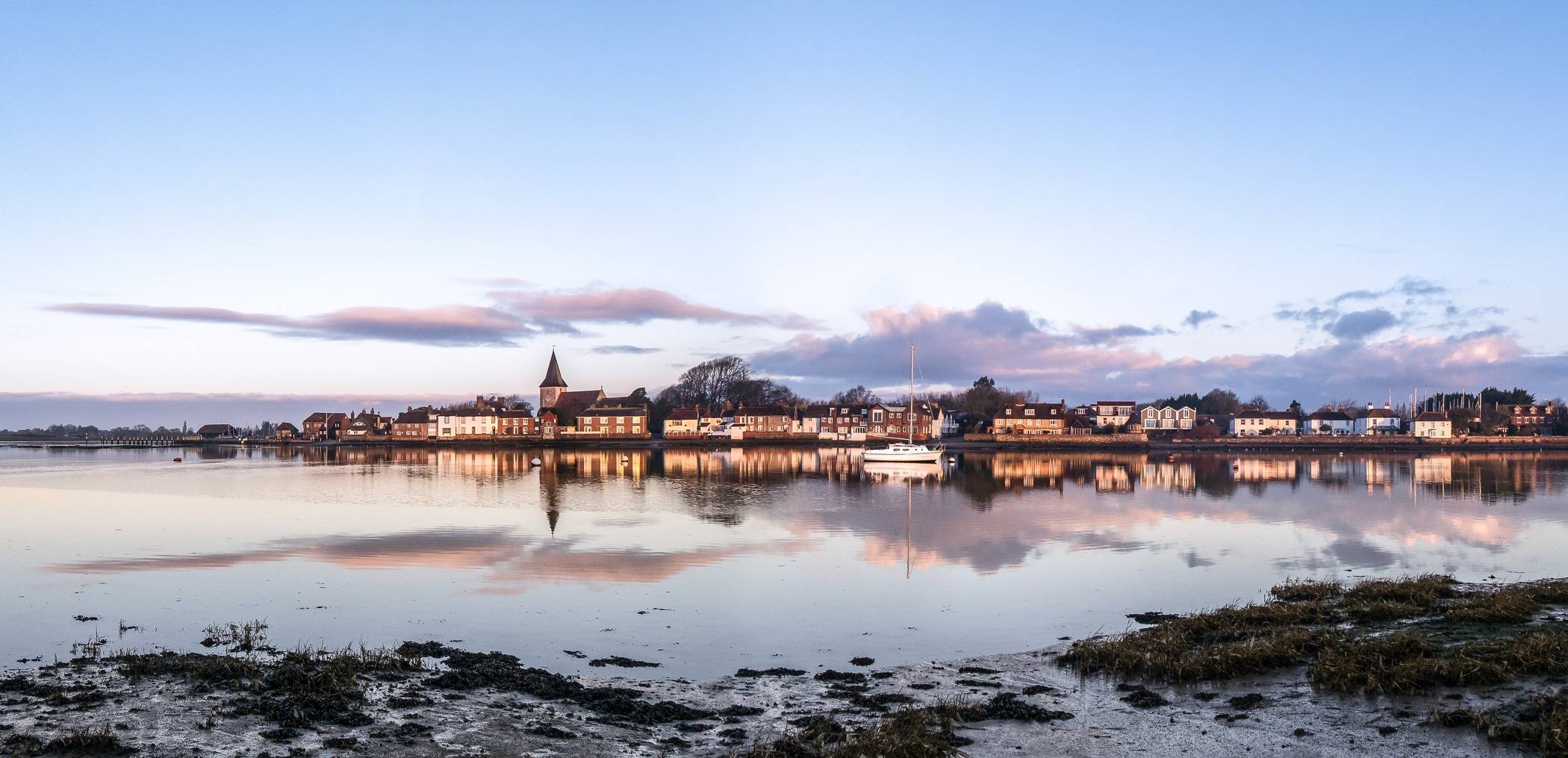 My second most memorable event was another early start, where my sister and I headed to Castle Stalker on the West Coast of Scotland, to capture the morning sun hitting the stone walls of the castle – only to be greeted by the most perfectly positioned rainbow at just the right moment. Definitely a 'hairs standing up on the back of the neck' event . . . and even though I didn't end up with the most technically-perfect image, it's still one of my favourite moments.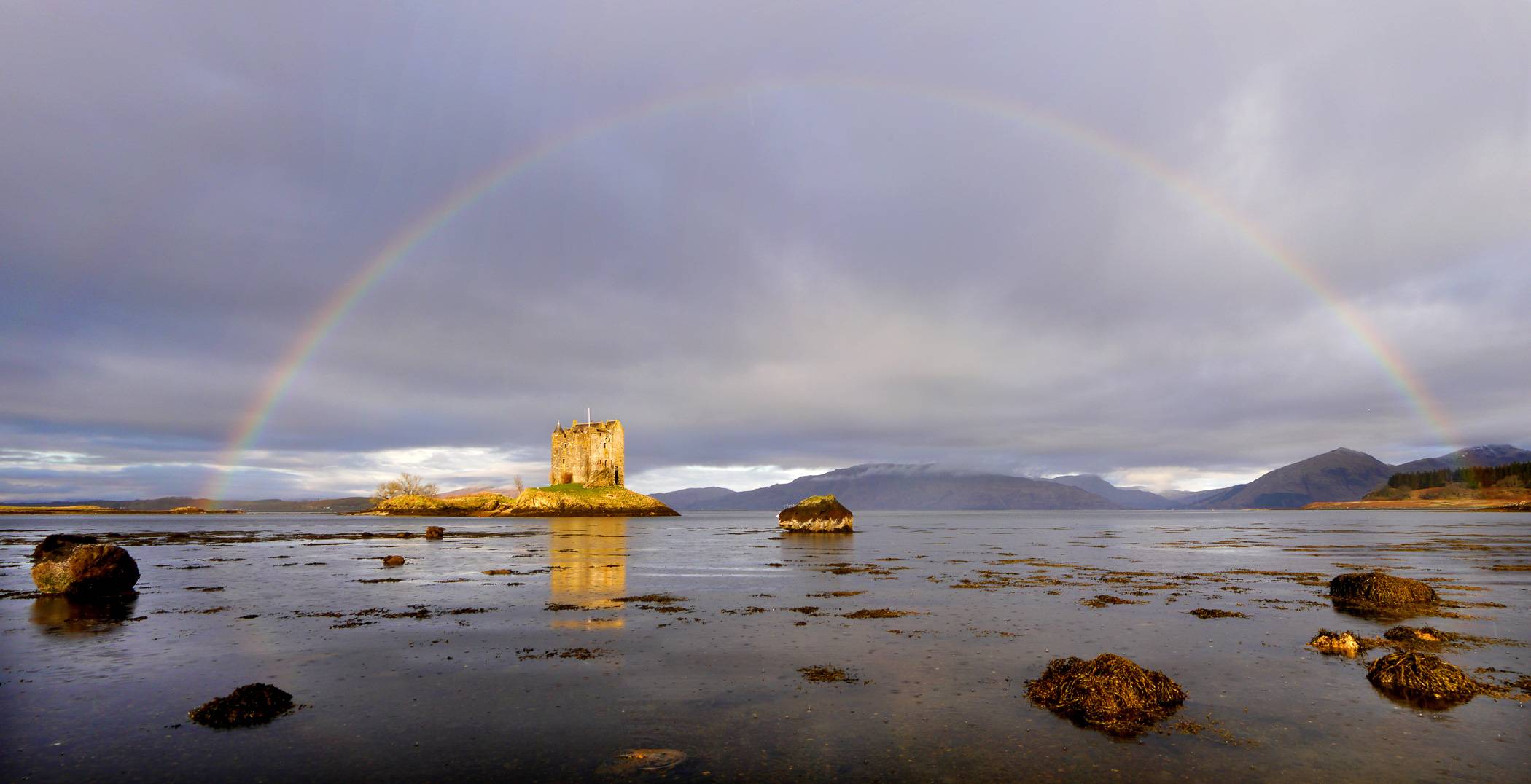 Which is your favourite photo and why?
Apart from the two mentioned above, it would have to be another early morning one, this time in Dubai. We were staying on The Palm at Atlantis, which gave me the perfect angle for the sunrise over the Dubai skyline. This shot was taken on the first morning, although at that point I had no idea how lucky I was. Even though the sun is pretty reliable, the smog and haze often obscure the top of the Burj Khalifa, and sometimes the whole skyline – as was the case for every other sunrise that week. For me, this image is just perfect – the simple colour palette, the position of all the elements, and the feeling of the heat in the early morning sun as the air starts to warm up. It has it all!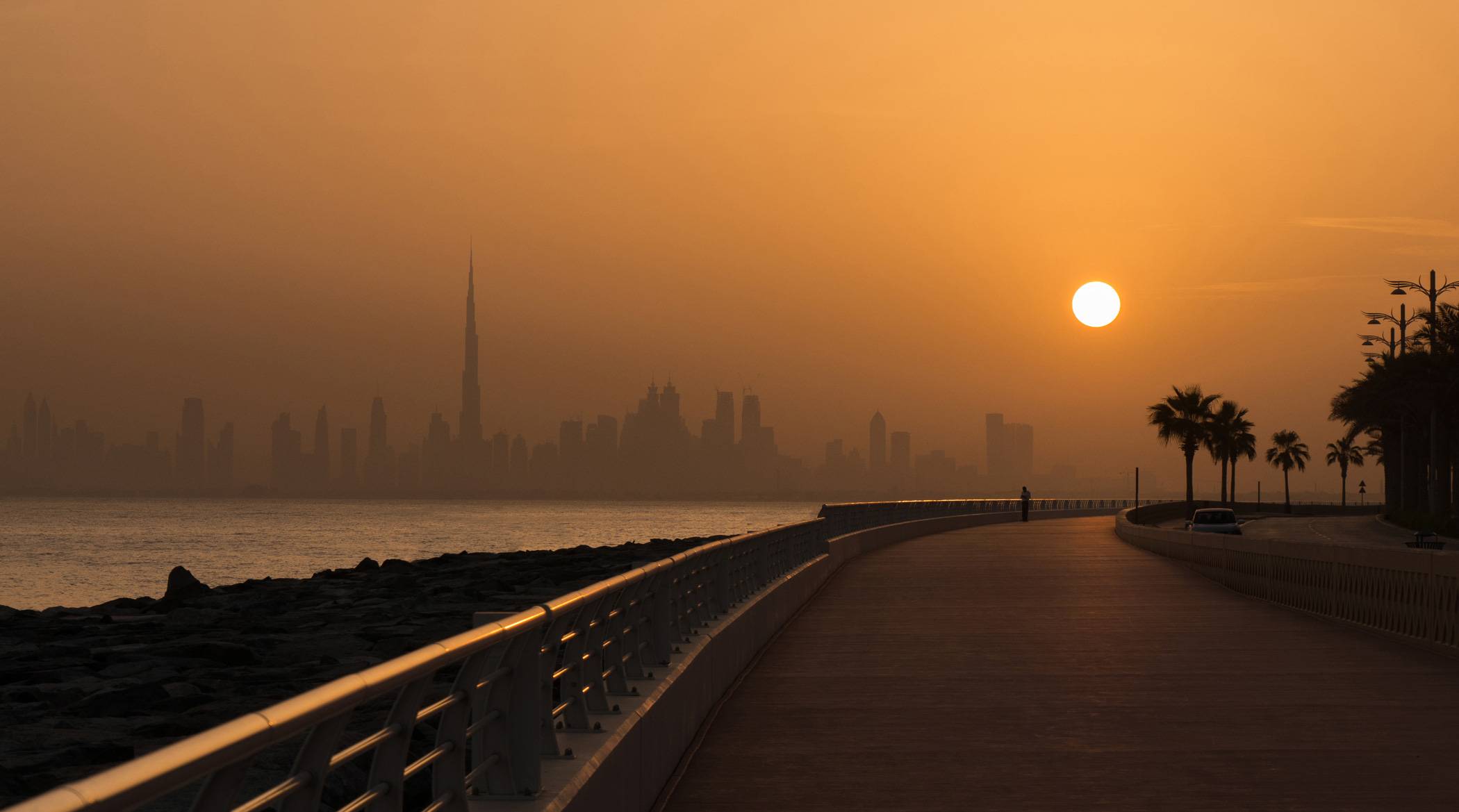 Which camera type do you use and which is your favourite camera (or lens)?
I'll try not to get on my soapbox here, but I'm a huge mirrorless fan and I use the Panasonic Lumix micro four thirds system, which is ideal for travelling. I have the G9 and the G80, plus a sizeable selection of lenses, and I love the fact that I can get the whole lot into a small-ish backpack that's easy for me to carry. The mirrorless system also enables me to use the smaller Seven5 LEE Filters system, which again reduces the size (and cost) of my kit. So the G9 is currently my favourite body (and extremely good for teaching on vs a DSLR, but that's another story altogether!) – but it's harder to pick a favourite lens. I love my 14-140mm (28-280mm in 35mm terms) as it's a real everyday 'workhorse' with a great range, and stays on my camera a lot of the time. But I also love my 35-100mm (70-200m in 35mm terms) f2.8. The fixed aperture throughout the zoom range makes it perfect for street photography especially – and I used it almost non-stop on my recent trips to the Venice Carnival and Singapore.
What is your favourite piece of gear?
Apart from my camera itself, and my various lenses, I would have to say it's probably my tripod. I travel a lot and needed something practical but efficient, and my Manfrotto Elements carbon fibre tripod (which is the larger of the two in the range) certainly does the job for me, and enables me to capture both planned and opportunistic 'blue hour' and night shots which would otherwise be impossible. I can carry it without really having to think about it, and pack it easily – and it's surprisingly sturdy for such a lightweight piece of kit. I rarely go on a trip without it.

Which area of photography do you specialise in?
I guess it's clear from my stories so far that I love landscape and travel photography, and especially panoramic images created by stitching multiple frames together in Lightroom. I was taught how to use a camera by my dad when I was about seven years old and he always loved landscape and countryside images, so I guess that was my first experience of photography. The thrill of the chase, and the exhilaration when you capture that fleeting moment of perfection, will never get tired – despite all the early starts and standing around in the freezing cold, as is often the case. Having said all that, I love urban landscapes probably as much as those which are pure nature, and in recent years I have also developed a bit of a passion for street photography, which is not something I thought would ever happen – though I guess it's just another aspect of travel photography really isn't it?
From a purely photographic point of view, where would you most like to live?
In the UK, I guess it would have to be Devon. So many photographic opportunities, both inland and on either coast – yet close enough to get to the rest of the UK without too much difficulty. Outside of the UK then definitely Venice or Singapore. They are two of my absolute favourite cities and I don't see how anyone could ever getting bored of living, or taking photographs, in either one. Having said all that, I'm a total travel addict and I can't image being tied to one particular photographic location for very long!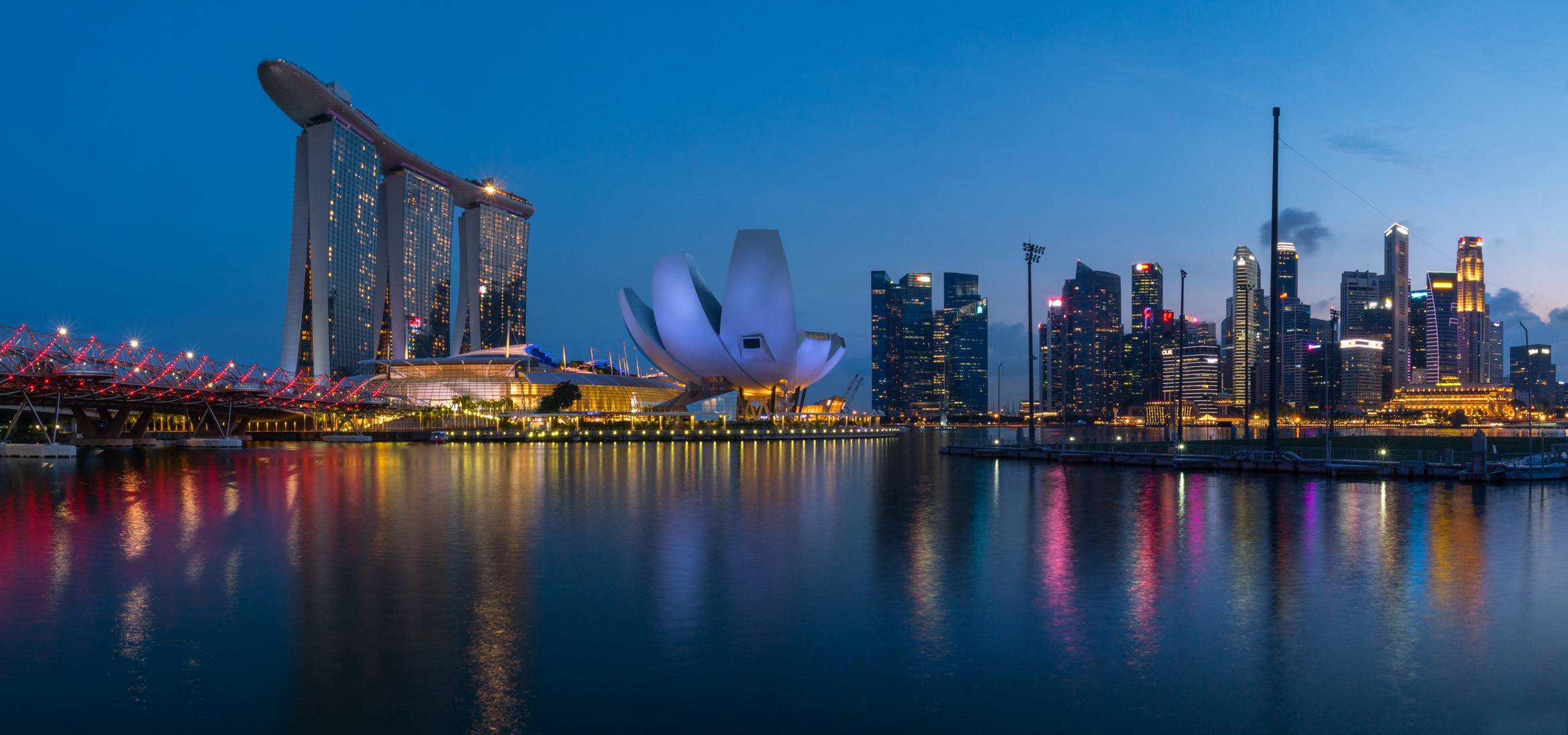 Is there anything else you would like to add?
I've been teaching photography for around three years now, mostly for people who are looking to get 'off auto' for the first time – and so I've spent quite a lot of time with beginners. One of the pieces of advice I pass on, which really helped me some years ago, is to set yourself a project, however simple. That way, when you go out to practise with your camera, or just to 'take pictures', you have a plan – in terms of what type of shots you're looking for. It helps to focus the mind on specific types of subject, which in turn stretches you as a photographer, and gives you a more satisfying set of images at the end of the day. For me, my favourite project would be the UnexpectedMK photography book which I published in 2017 for Milton Keynes' 50th birthday celebrations. Not only did I spend 12 months capturing the 50 images which were finally selected for the book, I also worked with local businesses to fund the project through sponsorship, which enabled me to learn an awful lot about other people's thoughts on photography as an art form in the process!
If you are interested in becoming a Featured Photographer get in touch via our Contact Page  via DM on Twitter or by emailing mark @ stormhour.com