Meteorologists
Featured Meteorologist Zach Maloch
Zach is a Certified Broadcast Meteorologist at WINK News in Fort Myers, Florida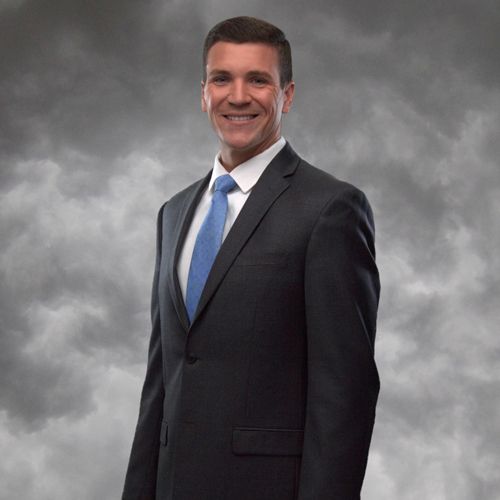 Q and A with Meteorologist Zach Maloch from Fort Myers, Florida
Zach is a Certified Broadcast Meteorologist at WINK News in Fort Myers, Florida. Before WINK News, Zach was an on-camera meteorologist in KNWA – Northwest Arkansas and KCCI – Des Moines, IA. Even though he is originally from a Chicago suburb, his Central Iowa roots run deep with being an Iowa State Cyclone.
or on Facebook
What was your most memorable weather event?
Even though I was at WINK News for Hurricane Irma in 2017, my most memorable weather event has to be being in the WGN Weather center with Tom Skilling for the June 30, 2014 "double derecho" event. Summertime derechos in Chicago are not a uncommon, but helping Tom behind the scenes cover one line of storms at 7 PM followed by another, stronger line of storms at 10 PM is something I will never forget!
What is your favorite and least favorite type of weather?
My favorite is severe weather! What's not to love about covering severe storms?
My least favorite has to be freezing rain…if you're a meteorologist in Oklahoma/Arkansas you know exactly where I'm coming from.
If you weren't a meteorologist what would you most like to be?
My "backup" degree choice in college was Chemical Engineering. It was pure motivation to study hard and get through the meteorology program at Iowa State University. Honestly though, being a Golf Course Superintendent is what I wouldn't mind doing beyond meteorology.
From a purely meteorological point of view, where would you most like to live?
Somewhere in the Carolinas is where I would most like to live because it's an area that experiences all modes of weather; severe, tropical, winter. I've spent time in areas that almost solely focus on each of those modes and it would be cool to put them all together and have fun with the ever-changing weather.
Is there anything else you'd like to share?
It's truly amazing to be a member of a wonderful meteorological community! Even though I've only been a member of this community for 5 short years, I've met some amazing meteorologists from markets 1 through 210. The thing I would like to share most is to continue loving what you do and that no matter how long hurricane or severe storm coverage may last, it's not only a blessing, but a privilege to do what we do.
If you are interested in being a Featured Meteorologist on StormHour please contact mark@stormhour.com or via DM on Twitter