Meteorologists
Featured Meteorologist Vernon Turner
Vernon is a meteorologist for Spectrum News 1 in North Carolina.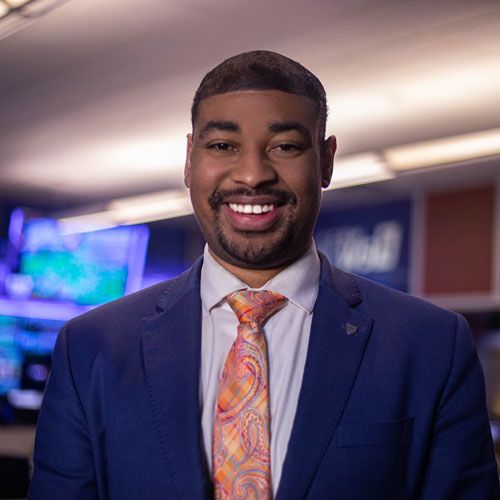 Q and A with Vernon Turner, meteorologist for Spectrum News 1 in North Carolina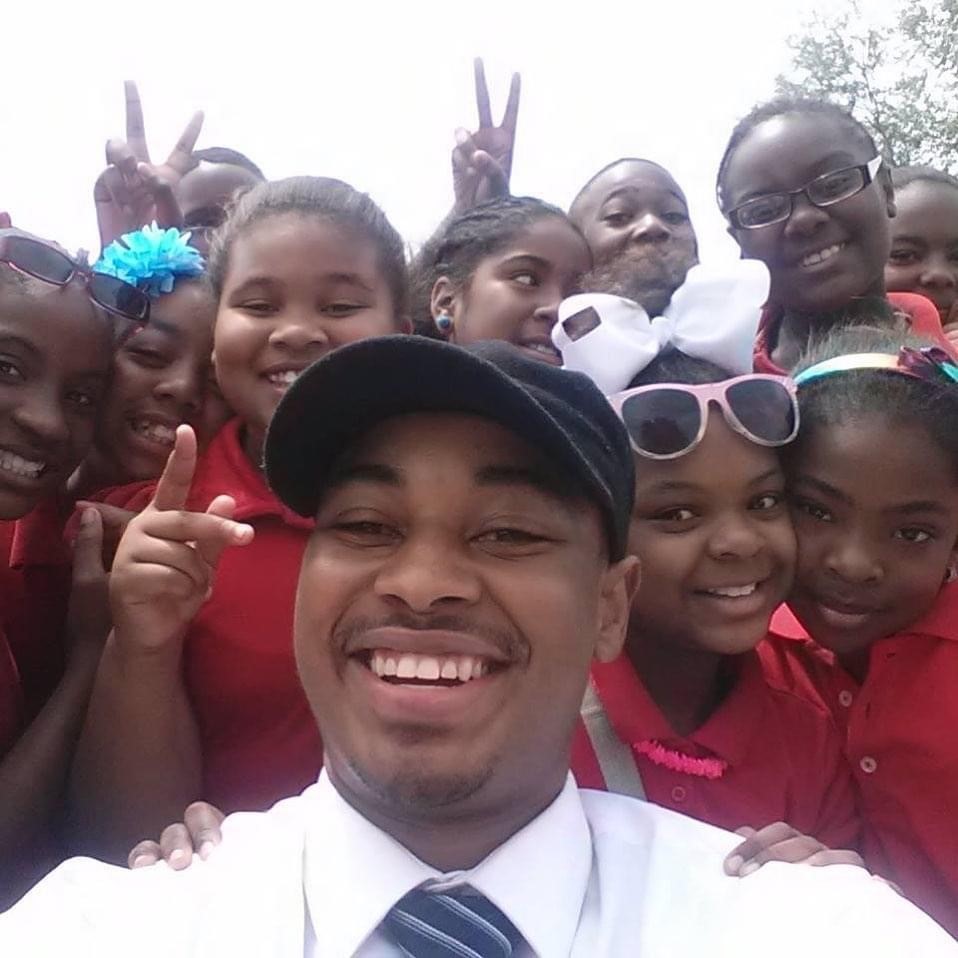 Vernon is a meteorologist for Spectrum News 1 in North Carolina. You can follow him on Twitter. Vernon can also be found over on Facebook.
1. What was your most memorable weather event?
It's hard to pick just one weather event as "my most memorable," however, Hurricane Florence in 2018 definitely was a storm for the ages. Florence was a massive Category 5 storm spinning towards the Carolina coastline. As it closed in, our fears of a catastrophic wind and rain event switched to flooding as it weakened to a slow-paced Category 1 before landfall.
Ahead of landfall, our team constantly reminded viewers that the danger with Florence as a Category 1 storm was still great despite the category change. Florence was near stationary at times after landfall and brought devastating flooding to central and eastern North Carolina.
While Florence rained over the state, it was non-stop continuous coverage for our Spectrum News weather team.
2. What is your favorite and least favorite type of weather?
Despite the nightmarish memories from Hurricane Florence, hurricanes remain my favorite type of weather to track. Tracking hurricanes is like being stalked by a turtle. You see it slowly approaching, and all you can do in the meantime is prepare and figure out how strong it will be once it arrives. Hurricanes are so massive and can grab the attention of a nation as they make landfall. High winds, heavy rain, storm surges and tornadoes all happening within one storm. A reminder of the power of Mother Nature.
Now, this may be the southerner in me, but winter weather is my least favorite type of weather. Unlike severe weather, winter storms are a tricky forecast, especially for the Carolinas. A degree difference in temperature is all the difference between a winter wonderland or a cold and wet day. The winter storm of 2018 in North Carolina is a great example in which nearly a foot of snow fell in the Raleigh-Durham Triangle area and 16 inches near the Virginia state line.
3. If you weren't a meteorologist, what would you most like to be?
If I weren't a meteorologist, I would most likely be working in emergency management. I have so much respect for our first responders as they help fellow citizens in need. Being in a role where I can help people in a time of need is where I feel at home.
4. From a purely meteorological point of view, where would you most like to live?
From a purely meteorological point of view, I would most like to live here in North Carolina. Yes, it's a bit biased picking my home state, but North Carolina has it all in terms of weather.
In recent years, tornadic activity has increased, while hurricane season is always a marathon. North Carolina's second severe season squeaks in just before winter, bringing chilly weather and the threat of snow and ice.
But in between the active weather are some of the most beautiful spring and summer sunsets along the coast that are only rivalled by the beautiful cool fall days across the mountains to the west.
5. Is there anything else you'd like to share?
I would like to share my passion for diversity and inclusion in the sciences. Growing up, seeing someone who looked like me in a math or science career was rare. Thankfully over the years that has improved, and I look forward to meteorology continuing to be a more diverse field and visible to future generations.
I'm a big believer in "if you can see it, you can do it", and I hope seeing more people of color and women in meteorology helps inspire young boys and girls to follow their dreams.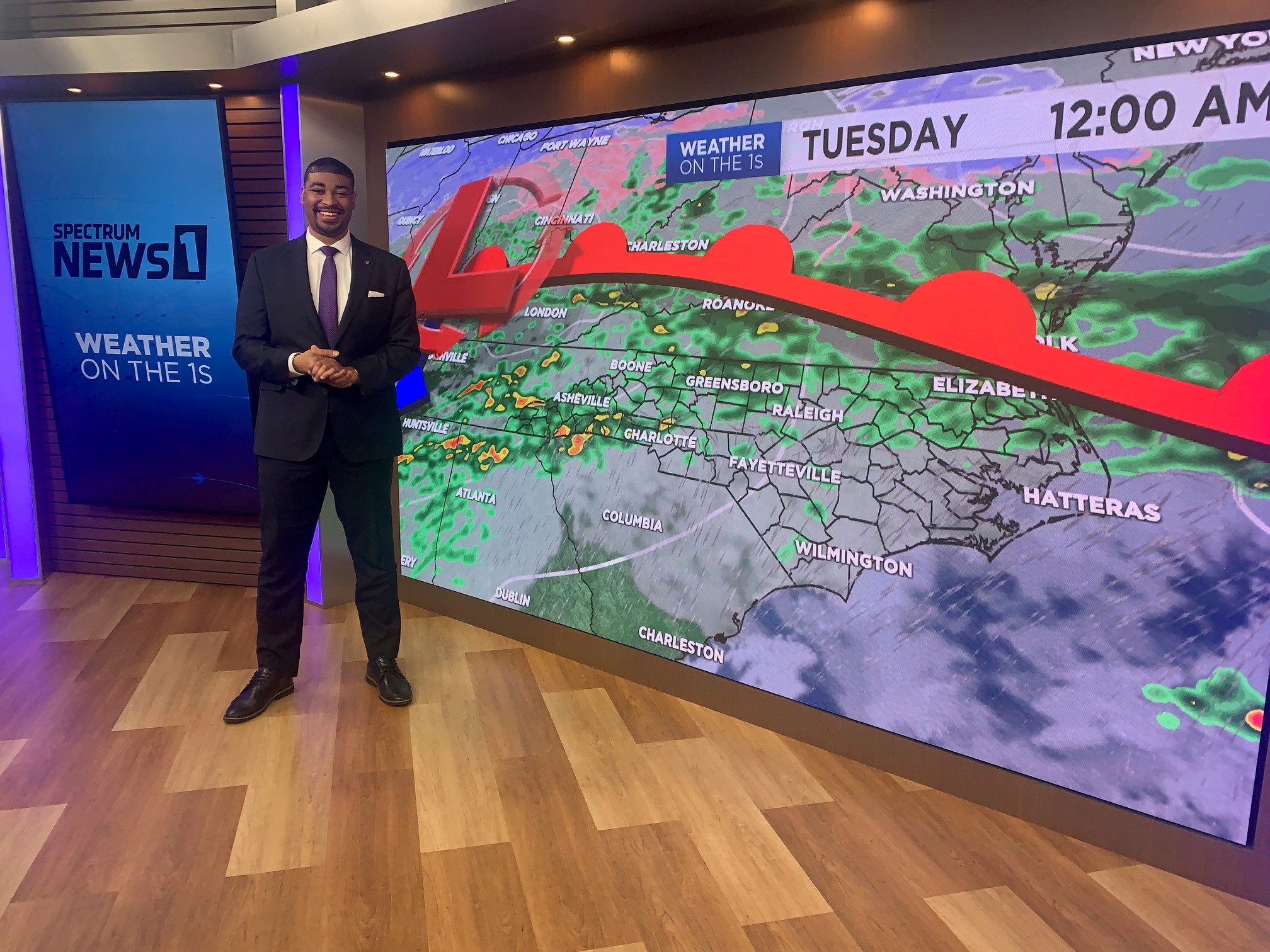 If you are interested in being a Featured Meteorologist on StormHour, please contact mark @ stormhour.com or via DM on Twitter.