Meteorologists
Featured Meteorologist T.J. Springer
T.J. Springer is an Emmy-Award-winning meteorologist for the KSN Storm Track 3 Weather Team.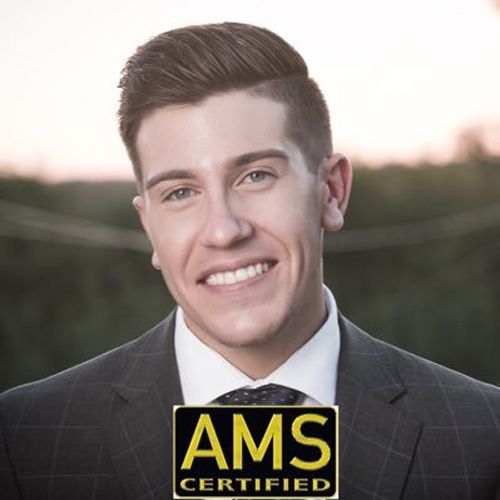 Q and A with KSN Storm Track 3 Weather Team's T.J. Springer
T.J. Springer is an Emmy-Award-winning meteorologist for the KSN Storm Track 3 Weather Team. T.J. has received the American Meteorological Society Certified Broadcast Meteorologist distinction. This is the highest designation from the organization, requiring a rigorous exam, and review of his on-air weathercasts. He has also been honored by the Iowa Broadcast News Association for his severe weather coverage.
Mr. Springer is originally from Maryland but has worked in the Ohio Valley, Upper Midwest, and now the central High Plains. He has worked at WOAY TV in Oak Hill, WV and most recently KTIV TV in Sioux City, IA. He was the AM Meteorologist at both of these stations, so he never strays away from a cup of coffee!
Before getting his start in meteorology, he interned in Baltimore, MD at WBFF Fox 45. T.J. graduated from Millersville University in 2015 with his Bachelors of Science in Meteorology. He was also largely involved in musical theatre and choir. He also received a minor in music. This is where he started to feel comfortable in front of an audience and eventually in front of a camera.
T.J. looks forward to diving into all that Wichita and the Sunflower State has to offer. You can catch him on KSN News 3 at 6 and 10 on weekend evenings and at noon during the week.
You can Follow T.J on Twitter or over on Facebook or on Instagram
What was your most memorable weather event?
My most memorable weather event…that's a tough one. I have so many! HAHA. I have to say, with growing up in Central Maryland, the one that stands out the most is Hurricane Isabel. I was in 4th grade and I remember being out of school for around a week or so. The news had around the clock coverage of the storm as it moved up the Eastern Seaboard. I just remember seeing images of the devastating flooding and the storm surge from Ocean City to the Eastern Shore up into the Baltimore Metro. Growing up about 45 minutes north of Baltimore, the center of circulation was miles from my hometown but with outer bands moving through we still experienced tropical-storm-force winds throughout its duration.
What is your favourite and least favourite type of weather?
My favorite type of weather has to be winter storms. I went through so many snow events growing up with the most notable being the 2009-2010 Winter season. We had multiple Nor'Easters that year with the one in February coining the term "Snowmageddon." I have to say, my least favorite type of weather is just rain. I've never been a fan. I've always hated the gloom and dreariness on rainy days.
If you weren't a meteorologist what would you most like to be?
If I weren't a meteorologist, I would most definitely be a music teacher. There was one point during my freshman year of college that I thought I would drop the whole weather thing and switch majors. I ended up sticking with it, getting my Bachelor of Science in Meteorology and a Minor in Music. I was in four choirs at Millersville University and sometimes felt like I was spending more time in the music building than the meteorology building. LOL!
From a purely meteorological point of view, where would you most like to live?
I have to say, I love experiencing the 4 seasons and all of the weather that comes along with it. I'd have to say anywhere that goes through the seasonal changes would be perfect. I also love the beach and tropical weather, so I would totally trade off to go to a warmer climate too.
Is there anything else you'd like to share?
Aside from loving my job each and everyday, I love the outdoors! Some of my favorite outdoor hobbies are hiking, skiing, golfing and swimming. I love the water so much and could be around it any day of the week all day long. I also love to sing! Every market that I've been in so far, I've been able to join a church choir and community choir. While I was in Sioux City not only did I sing in 4 choirs at one point in time but I also joined the theatre community. I participated in a couple of shows while I was there which was a blast.
If you are interested in being a Featured Meteorologist on StormHour please contact mark@stormhour.com or via DM on Twitter