Meteorologists
Featured Meteorologist Nash Rhodes
Q and A with meteorologist Nash Rhodes from Nashville, TN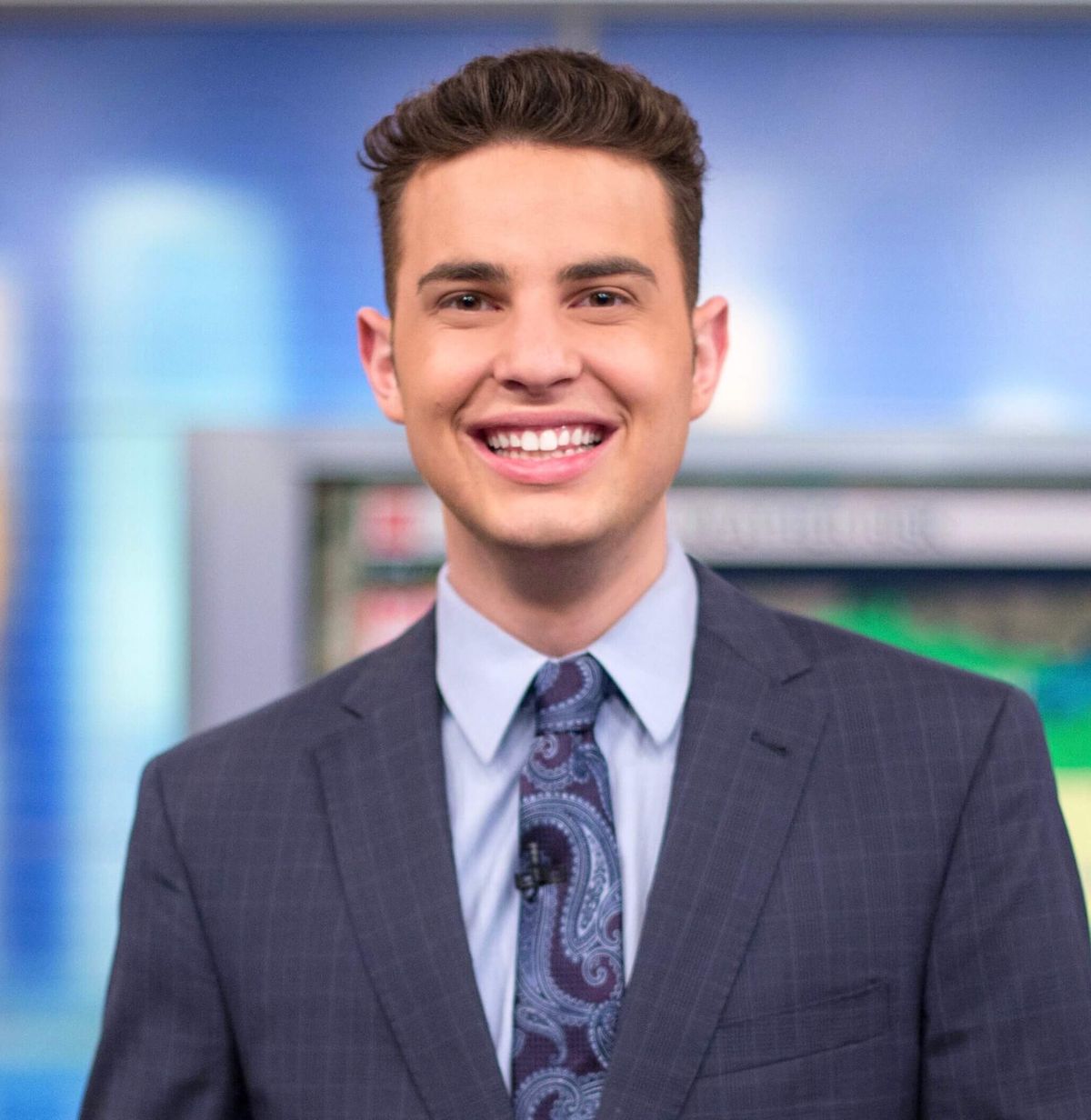 Q and A with meteorologist Nash Rhodes from Nashville, TN
Nash Rhodes was born and raised in Nashville, Tennessee and recently completed his Meteorology degree at The University of Oklahoma with minors in Broadcast Meteorology and Entrepreneurial Studies. While in college, he worked part-time at WNKY-TV in Bowling Green, Kentucky and will soon begin his full-time broadcasting career at WINK News in Fort Myers, Florida. You can follow Nash on Twitter or check him out on Facebook.
What was your most memorable weather event?
My most memorable event came while storm chasing a tornado-warned storm in Southwestern Oklahoma a few years ago. After getting trapped on a one-way road, the rear flank downdraft of the storm impacted my truck with enough force to literally rip the entire bumper (and license plate) off. Minutes later, Mother Nature took pity on us, and a double rainbow formed in front of the already green skies.
What is your favorite and least favorite type of weather?
Tornadoes are my favorite, but really anything that spins! Supercell thunderstorms, hurricanes, waterspouts… the list goes on! Could you tell by my graduation photo?
My least favorite type of weather has to be ice storms. They are brutal! Large ones can completely shut down entire cities, cause wrecks, and lead to large blackouts. I experienced this firsthand this past October in Oklahoma.
If you weren't a broadcast meteorologist, what would you most like to be?
I'd likely have done something in the form of radar engineering or research. I was always fascinated by Doppler radar, and even originally minored in electrical engineering when I began my studies at The University of Oklahoma. Actually, I hadn't even considered broadcasting until my friends convinced me to give it a shot my freshman year.
Years later, I was lucky to have the opportunity to team up with the great people at RadarScope to create Doppler radar explainer videos. It's been so much fun interacting with people who are just as fascinated as I am by radar imagery.
From a purely meteorological point of view, where would you most like to live?
At this point I'd rather live in the Southeast or Southern Plains. Mainly, because I'd prefer a place that is relatively warm, and has some active weather to forecast.
Is there anything else you're working on that you would like to share?
International weather newsgathering and social media data mining have been big interests of mine, which may explain some of the randomly located weather posts across my pages.
Just like you scroll through your social media feeds at home, the National Weather Service monitors those same feeds to find and verify storm reports. These reports include hail, tornados, and damaging straight-line winds. During severe weather events, photos and videos of these phenomena can be used to increase warning accuracy, lead time, and ultimately improve weather forecasting models through verification.
My undergraduate research, under NWS Warning Coordination Meteorologist, Rick Smith, aimed to find new approaches for meteorologists to sift through social media channels efficiently and effectively.
School of Meteorology Undergrad Speaks at the 6th Annual Intelligence and National Security Symposium
Improving early warning for severe weather is one of the most impactful ways for meteorologists to protect life and property, and I believe social media is becoming a valuable piece of that puzzle.
If you are interested in being a Featured Meteorologist on StormHour, please contact mark @ stormhour.com or via DM on Twitter.