Meteorologists
Featured Meteorologist Matt Peterson
Matt began his career in 2012 in Sioux City, Iowa, where he was the morning meteorologist at KCAU-TV, the ABC affiliate there, for three years.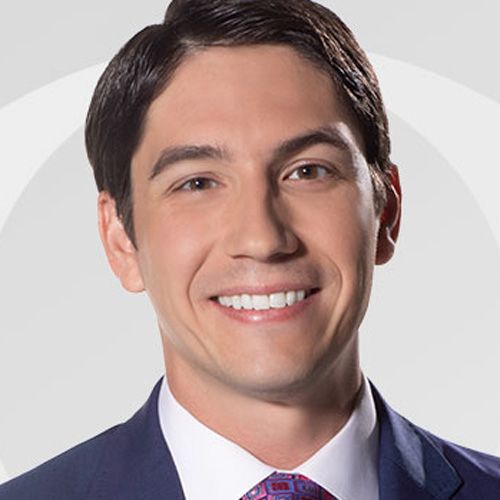 Q and A with Meteorologist Matt Peterson from Philadelphia, PA
Meteorologist Matt Peterson joined the Eyewitness News weather team on CBS 3 and The CW Philly in April 2017. Matt returned to the Philadelphia area after spending two years as a weekend meteorologist in Little Rock, Arkansas at KARK-TV/KLRT-TV, the NBC and Fox station affiliates respectively. Previously, Matt began his career in 2012 in Sioux City, Iowa, where he was the morning meteorologist at KCAU-TV, the ABC affiliate there, for three years. While in Sioux City, Matt covered extreme cold weather in the winter and severe storms in the spring, including EF-3 and EF-4 tornadoes. Matt is a graduate of Penn State University, where he earned his Bachelors of Science in Meteorology. During his time at Penn State, Matt forecast weather for CNET Channel 7. In his free time, Matt enjoys being outdoors. His hobbies include running (he has done two half marathons) and playing golf.
You can follow Matt on Twitter or alternatively on Facebook
1. What was your most memorable weather event?
Non-Professional: My most memorable moment that is not part of my professional career would be sailing through a portion of Tropical Storm Cristobal in the Bahamas in 2002. One of the things I remember vividly, though, was how quiet the actual sea was. Not to say it wasn't rough but it wasn't as harsh as I would have expected. The day after, however, there were 10-20 foot rollers which caused many of us on the boat to become seasick.
Professional: My most memorable professional moment would be covering a tornado outbreak in 2014 while working in Sioux City, Iowa. An EF-4 tornado ripped through the town of Pilger Nebraska killing one person and causing millions of dollars of damage.
2. What is your favourite and least favourite type of weather?
My favorite type of weather would have to be the Fall. I love the changes that come with the Fall season from the foliage to the break from the heat and humidity of the Summer. I really enjoy the idea of being able to have the windows open in the house and the crispness of the mornings, especially. My least favorite would be the peak of the Summer heat. When it gets hot with highs in the 90s, and the humidity makes it feel like the triple digits, it's just not fun. It feels like no matter what you can never be cool enough on those types of days.
3. If you weren't a meteorologist, what would you most like to be?
I would love to be involved with catastrophe risk management/analysis and how the weather affects people and businesses every day. Weather plays a role in literally everything that happens from agriculture to the stock market and would like to use my knowledge to do research or create products that help to evaluate how the weather will affect these different industries.
4. From a purely meteorological point of view, where would you most like to live?
I am a big fan of living all four seasons of the year. So if I could stay somewhere that goes through the changes of a typical year I would be thrilled. This way, you can experience all that Mother Nature has to offer from January to December.
5. Is there anything else you'd like to share?
I am someone that loves to be active and be outdoors as much as I can. I have run two half marathons and a few ten milers as well. I try to ski as much as I can in the wintertime too. Also, I love to get out on the golf course and try not to embarrasses myself. I am slowly getting better at hitting around that little white ball. I am an Eagle Scout, and I believe that the time I spent outdoors while in the Boy Scouts continues to play a role in why I love the weather and the outdoors in general so much even now, years after stopping the program.
If you are interested in being a Featured Meteorologist on StormHour, please contact mark@stormhour.com or via DM on Twitter.