Meteorologists
Featured Meteorologist Matt Devitt
"In addition to being a weather nerd, I like keeping in shape, going to the beach and pool, golfing, fishing, and spending time with friends and family."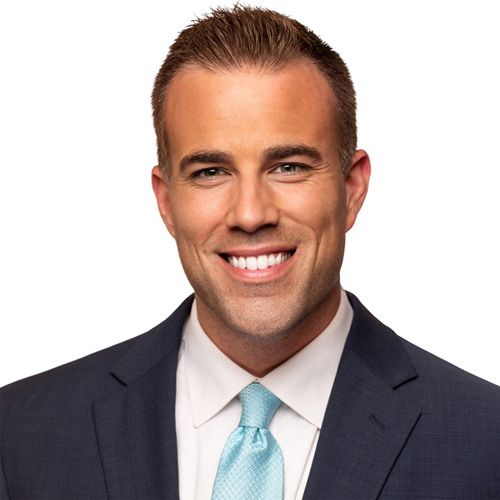 Q and A with WINK News Meteorologist Matt Devitt from Florida
"In addition to being a weather nerd, I like keeping in shape, going to the beach and pool, golfing, fishing, and spending time with friends and family. I'm a big sports guy too! My favorite teams are the Rockets, Astros, Texans, and of course Penn State football!"
Follow Matt on Twitter or check out his Facebook page
What was your most memorable weather event?
Hurricane Irma in 2017.
It was the strongest hurricane in over a decade for Southwest Florida. It brought wind gusts up to 142 mph that knocked out power for weeks along with a 10-foot storm surge. I remember days of wall-to-wall coverage before, during, and after the storm on 3 – 4 hours of sleep and a diet of protein bars and Monster energy drinks. Actually lost 7 pounds that week alone! I didn't care though. My goal during Irma coverage was to provide calm, informative updates both on-air and online to keep everyone in the community safe. During the hurricane, I'll never forget the raw power and ominous "howl" from inside.
What is your favourite and least favourite type of weather?
My favorite type is tropical weather! I was born and raised in Florida and very quickly became fascinated with tropical systems and what they can do. My first experience with a hurricane was a direct impact from Erin in 1995.
My least favorite type is cold weather. I love the beach, so the warmer the better!
If you weren't a meteorologist, what would you most like to be?
I'm very thankful that at an early age I always knew I wanted to be a meteorologist. But if I did something different I would want to be an architect, realtor, or start up a social media business.
From a purely meteorological point of view, where would you most like to live?
Florida. From summer storms to tropical systems, to some of the best sunrises and sunsets around, I love living in Florida. Never a dull moment.
Is there anything else you'd like to share?
I've been a broadcast meteorologist for over 10 years now, but there was a time right out of college where I was questioning if I could ever make it in the TV business. The truth is, early on I was shy, reserved, and would hate speaking in front of groups. Life can be ironic, right? But I had to face my fear in order to do what I love. So after getting my Meteorology degree at Penn State I applied to over 40 TV stations across the country. You know how many I heard back from? Zero. For several weeks after Penn State, I actually was a TV salesman at Best Buy to make ends meet. Hey, I guess I was in the TV business, right? Haha. Eventually, my patience paid off and I was offered a job in Northern Texas / Southern Oklahoma with KTEN-TV. The job, barely above minimum wage at the time, was my foot in the door. But unfortunately, that doesn't necessarily mean it was easy. My boss during my first three months wasn't impressed with my on-air performance and would tell me that I needed to get better…and fast. He didn't believe in me. Like any challenge in life, I tried to find ways to improve. Where I lived in Texas I actually was able to get Dallas TV signals too and learned from the best meteorologists in the business. I studied how they talked, mannerisms, everything. I crafted my own style after months and months of hard work. Eventually, I was able to win over my boss and never gave up. In 2016 I was offered a job with WINK-TV, with that, an opportunity to finally come back home to Florida. I've met so many amazing people here in Southwest Florida, including my fiancée Elizabeth. I'm very grateful and blessed that I get to live out a dream every single day.
If you are interested in being a Featured Meteorologist on StormHour, please contact mark @ stormhour.com or via DM on Twitter.