Meteorologists
Featured Meteorologist Lisa Teachman
Lisa is Chief Meteorologist KSNW and a Proud Kansan.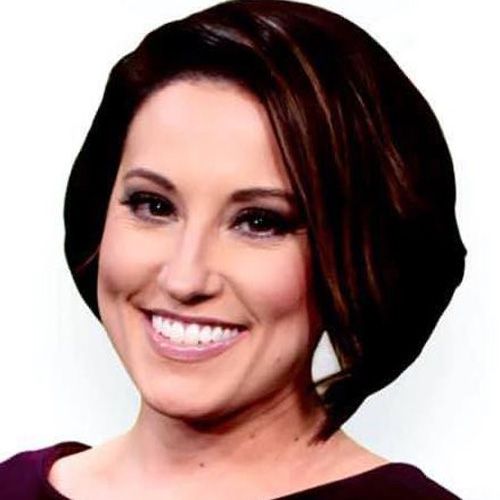 Q and A with Lisa Teachman Chief Meteorologist for KSNW in Wichita, KS
Lisa is Chief Meteorologist KSNW and a Proud Kansan !
You can Follow Lisa on Twitter or if you prefer Facebook then Like her page here
What was your most memorable weather event?
Most memorable weather event: There are too many memorable weather events to mention in my nearly 2 decades on television. The first tornado I covered was in Kirksville, Missouri, when I worked in Kansas City. I remember chasing the storm and reporting the damage live for our 10 PM broadcast. I believe that was in 2009. Years later, I was on the ground in Joplin, Missouri, hours after that deadly tornado ripped through town. To this day, there are sounds and smells that will always transport me back to that moment in time. It was surreal arriving at ground zero with a storm way off in the distance, just as the sun was setting. With every flash of lightning, there was nothing left around me. Windows were blown out of the hospital, cars were crunched and homes were swept clean from their foundations! A few years later, I remember my scariest moment while storm chasing. It was right after the Harveyville, Kansas, tornado. My team from Kansas City and I were on an escorted tour from a sheriff's deputy. It was our TV station and a few others from Kansas City and Topeka in this group. We had our cameras in one hand and our tripods in the other. The electricity was out and it was after midnight. As we were walking up this residential road, we approached this gorgeous 2-story farm house. All of a sudden, the sheriff's deputy turns around and says to us, "I want you all to stop here, don't do anything and don't say anything because I need to go talk to this guy." A gentleman came out of that farm house and exchanged a few words with the deputy. The deputy returns to us and says, "I'm glad I diffused that situation." We were looking at each other wondering what situation? The deputy said, "that guy had a gun and he was prepared to shoot." We looked at our video that we were rolling at the time. Sure enough, frame by frame, the man from the farm house had a gun in his hand!
What is your favourite and least favourite type of weather?
My favorite type of weather to cover is spring severe weather from strong thunderstorms to hail and tornadoes. My least favorite weather to forecast is winter weather. Forecasting snowfall amounts are difficult and with covering 77 counties over 3 states from Kansas to Nebraska and Oklahoma over 2 time zones, it has its challenges.
If you weren't a meteorologist what would you most like to be?
If I wasn't a meteorologist, I would be an elementary school teacher. Teachers don't get enough credit for what they do. They have to have the energy to keep their students engaged from the moment they walk in the door to the time they leave for the day. And kudos to them especially now for how they are maneuvering the remainder of the school year with grace and stamina to get their students through our national COVID-19 pandemic.
From a purely meteorological point of view, where would you most like to live?
From a purely meteorological point of view, living in Kansas is where I am fortunate enough to live and work. I was born and raised a Kansan. Our weather has always fascinated me. My dad has been an amateur radio storm spotter since I was knee-high to a prairie dog. As a kid, I remember the 1990 tornado in Hesston followed by the 1991 and 1999 tornadoes that tore through my hometown of Haysville. I count my blessings every day that I get to forecast for my family and friends that I have known my entire life. I do not take the responsibility of being Chief Meteorologist at KSNW lightly. It is an honor and I will continue to work hard for the people and state I love.
If you are interested in being a Featured Meteorologist on StormHour please contact mark@stormhour.com or via DM on Twitter