Meteorologists
Featured Meteorologist Laura Hartman
Laura is CBM Meteorologist and multi-skilled journalist at WZZM 13 News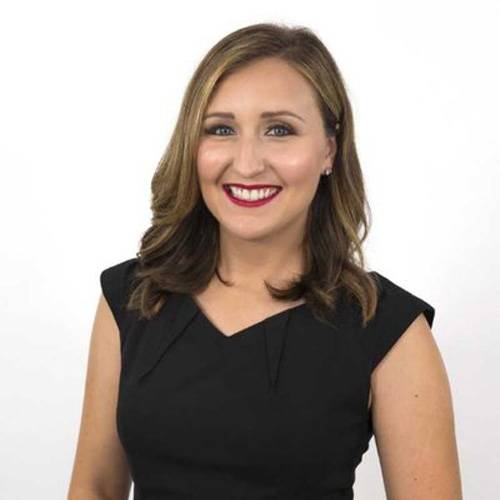 Laura is CBM Meteorologist and multi-skilled journalist at WZZM 13 News, Grand Rapids, MI.
You can follow Laura on Twitter here or alternatively on Facebook
What was your most memorable weather event?
My most memorable weather event was August 20, 2016. It was a Saturday afternoon and the atmosphere did not look promising for severe thunderstorms, but shortly after 1pm, a thunderstorm in southwest Michigan developed rotation. A tornado warning was issued, I cut into local programming, and stayed on-air for over three hours as the tornadic cell traversed West Michigan. Six tornadoes touched down that afternoon.
What is your favorite and least favorite type of weather?
I love sunshine and 70s! My least favorite weather is high wind events. They are often underestimated!
If you weren't a meteorologist what would you most like to be?
My dream job would be the host of a cooking show. I love cooking and baking in the kitchen, and I grow vegetables and herbs in the summer. I'd also enjoy teaching science and math in high school.
From a purely meteorological point of view, where would you most like to live?
I love living in Michigan! I grew up in Michigan and enjoy all four seasons (despite winter being a little too long some years). The summers are perfection in Michigan and the fall can be stunning too. The ONLY thing I don't love about Michigan is how cloudy it can be in the winter months.
Is there anything else you'd like to share?
I have loved working in this industry. From tornadoes to floods, blizzards and earthquakes, I've gotten to experience so much in this exciting career – it's truly an honor to be the person delivering necessary and sometimes life-saving information to those seeking it.