Meteorologists
Featured Meteorologist Justin Roth
Justin was born and raised in Saint Louis, Missouri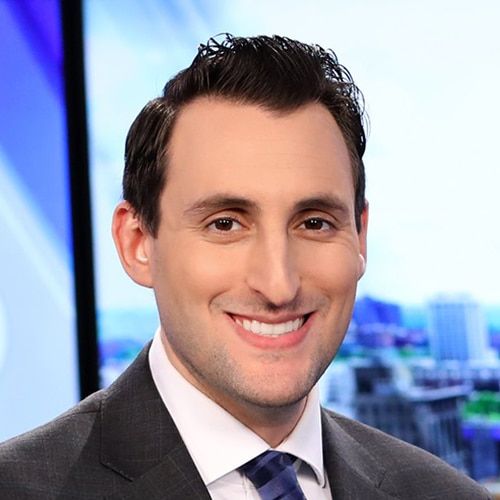 Q and A with Meteorologist Justin Roth from Lexington, KY
Justin was born and raised in Saint Louis, Missouri, and holds a Bachelor of Science degree in Meteorology from Western Illinois University with Minors in Broadcasting and Mathematics. His interest in weather began at a young age when his parents gave him a book, 'First Field Guide To Weather' for his Birthday, ever since then weather has been a passion of his from forecasting to chasing tornadoes.
Justin works as a meteorologist at WTVQ in Lexington, KY before then he was at the NBC affiliate in Casper, WY and interned in Knoxville, TN all where he gained an understandings of forecasting mountainous terrains and rapidly changing environments. His forecasts are for YOUR day and making YOUR life just a bit easier.
When not forecasting the weather, Justin enjoys exploring new places and anything outdoors. He's a self-proclaimed history buff and loves rooting for favorite sports teams, The St. Louis Cardinals and Blues.
And be sure to follow him:
Twitter –  @JustinRothWx
Instagram – @JustinRothWx
What was your most memorable weather event?
My most memorable weather event was April 24th 2010. I was storm chasing with a friend in Mississippi and we intercepted the tornado that hit Yazoo City. We later found out it was rated EF-4. This is memorable but scary at the same time; I remember we got too close to the storm and looking out the window seeing debris flying around the car. After the storm passed we helped a gentleman out of his car, he had ducked down where your feet rest in your vehicle. His other car was bent in half in a tree. He looked at us, then looked at his house and asked, 'where's my second story?' I remember thinking there was barely a first story.
What is your favorite and least favorite type of weather?
My favorite type of weather is a sunny day. I love being able to tell people it's going to be a bright and sunshine-filled day. My least favorite type of weather is definitely snow it's hard to forecast and your forecast carries a lot of weight in the newsroom and in the city.
If you weren't a meteorologist what would you most like to be?
Probably a pilot up in the sky, I've thought about taking flying lessons.
From a purely meteorological point of view, where would you most like to live?
Dallas, you get severe weather a lot, which makes your job interesting and of course important but you also have the potential of snow and tropical weather.
Is there anything else you'd like to share?
One of the best parts about my story as a meteorologist is that I got interested at a young age, like many meteorologists in my industry, for me I was in third grade and my parents gave me a book. It was called The First Fields Guide To Weather I must have read it a million times and from there I kept reading weather and meteorology books and my passion for this industry continues to this day.
If you are interested in being a Featured Meteorologist on StormHour please contact mark@stormhour.com or via DM on Twitter