Meteorologists
Featured Meteorologist Justin McKee
Justin McKee is the morning and noon meteorologist at WWAY in Wilmington, NC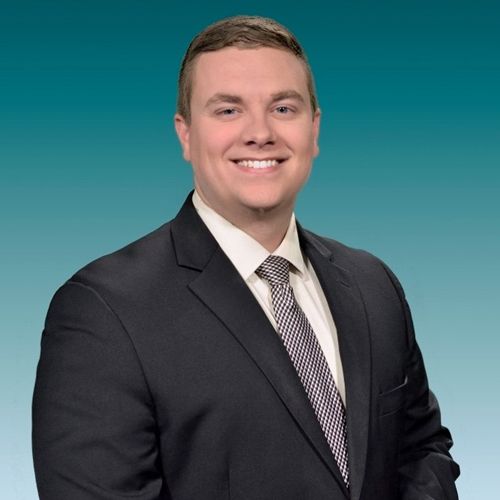 Q and A with Wilmington, NC, Meteorologist Justin McKee
Justin McKee is the morning and noon meteorologist at WWAY in Wilmington, NC. Justin has won 3 AP awards in his time at WWAY, including one about the discussion around replacing the Saffir-Simpson hurricane wind scale. He previously worked at KTTC in Rochester, MN as weekend meteorologist and is a graduate of NC State University's meteorology program.
Facebook: facebook.com/JustinMcKeeWx
Twitter: twitter.com/JustinMcKeeWx
Station website bio: https://www.wwaytv3.com/author/jmckee/
1. What was your most memorable weather event?
Hands down, the storm I will never forget is Hurricane Florence. It made landfall in my DMA in September 2018 and I worked 12 consecutive days covering the lead-up to the storm, the brunt of it, and the aftermath. My colleagues and I slept at the station for 5+ days and we were on the air for 83.5 hours straight, alternating on 8 hour shifts. Our weather team had to contend with the difficult messaging of a Category 1 hurricane causing devastating impacts to the area due to its record-breaking rainfall. It was the first real tropical system I had to cover in my career and it will likely be the worst one I will ever experience.
2. What is your favourite and least favourite type of weather?
I'm a big fan of snow and have fond memories of rare winter storms in North Carolina growing up. I also had the opportunity to enjoy plenty of snow during my 2+ years in Minnesota. My least favorite kind of weather is the heat and humidity that North Carolina is famous for during the summertime. Not much compares to the feeling of instantly being covered in sweat when you walk out the door during July or August!
3. If you weren't a meteorologist what would you most like to be?
I minored in environmental science in college so maybe something to do with that field. Also I'm a big fan of craft breweries, so I've had passing thoughts about opening one of my own someday!
4. From a purely meteorological point of view, where would you most like to live?
I've always said that my ideal climate would be 60s every day with one week of 80s and one week of snow, so if someone can find that for me, I'll move!
If you are interested in being a Featured Meteorologist on StormHour please contact mark@stormhour.com or via DM on Twitter