Meteorologists
Featured Meteorologist Josh Wurster
Josh was raised in the Upper Midwest so he's no stranger to the snow and cold Boston winters can bring.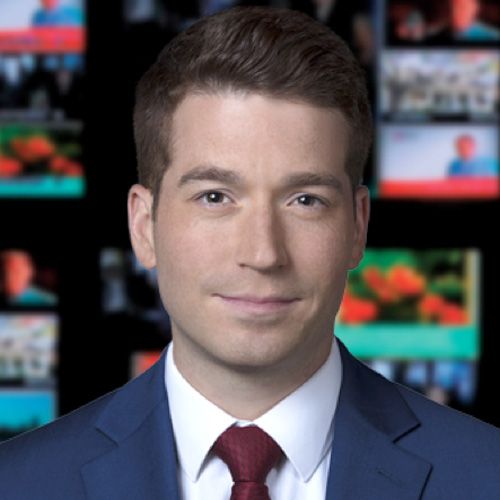 Q and A with @7news Meteorologist Josh Wurster in Boston
Meteorologist Josh Wurster joined the 7Weather Team in August 2018.
He was raised in the Upper Midwest so he's no stranger to the snow and cold Boston winters can bring. You can read his full bio here.
Don't forget to follow Josh on Twitter!
1. What was your most memorable weather event?
My most memorable event isn't anything record setting or something anybody has probably heard of. But it was the day before I started 6th grade and a tornado came through our neighborhood. It wasn't strong… an EF-0. But I remember that night and the days following like yesterday. Going to the basement, the cleanup. We lost like 80 some trees on our property and spent about a week taking the four-wheeler to the bus stop since our road and house were blocked in. (Also that's rural Wisconsin for you haha).
2. What is your favourite and least favourite type of weather?
My favorite type of weather is probably snow. There's something magical about waking up in the morning to a bunch of fresh snow. Not sure if I have a least favorite… maybe wind chill? I'd take the heat and humidity over the bitter cold winds in the heart of winter.
3. If you weren't a meteorologist, what would you most like to be?
If I wasn't a meteorologist I'd probably do something that allowed me to work outside a majority of the time and in nature.
4. From a purely meteorological point of view, where would you most like to live?
Maybe I'm biased but I think New England (Boston) is a pretty neat place to work… massive snowstorms, heat waves, tropical storms/hurricanes. We get it all here. If I picked something not where I am now I'd pick the mountains, I think the challenge of forecast with the mountains and massive day to day swings in weather would be interesting.
If you are interested in being a Featured Meteorologist on StormHour, please contact mark @ stormhour.com or via DM on Twitter.