Meteorologists
Featured Meteorologist Jordan Steele
Jordan is an Emmy award-winning Meteorologist on AMHQ and a host of Weather Today, presented by The Weather Channel on QUIBI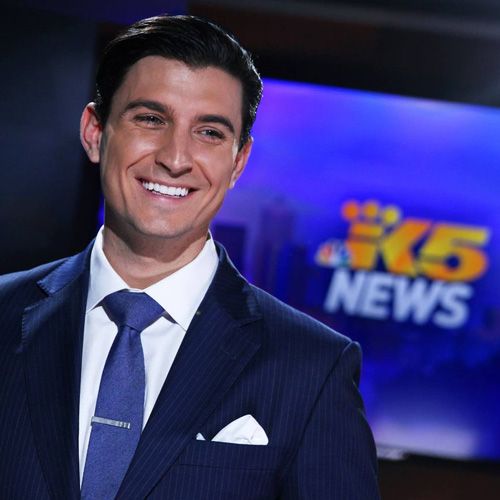 Q and A with Weather Channel Meteorologist Jordan Steele
Jordan is an Emmy award-winning Meteorologist on AMHQ and a host of Weather Today, presented by The Weather Channel on QUIBI
You can follow Jordan on Twitter or check him out on Facebook.
What was your most memorable weather event?
I have to say my most memorable event is Hurricane Laura. I just recently started at The Weather Channel and I get a call, "Jordan, we're sending you to Lake Charles." This was my very first hurricane, I've never really experienced hurricane's or even covered them much since I did most of my forecasting out west. I'll never forget when Jim Cantore leans over to me on the airplane and says, "Steele – Did you bring your body armor?" It's an experience I'll never forget and I'm truly inspired by what TWC does to help bring awareness to communities that are going to be hit. Thankfully we saved a lot of lives that storm because most people listened and evacuated.
What is your favourite and least favourite type of weather?
My favorite type of weather, by far, is snow. I absolutely love playing in it, forecasting it, listening to is (the absence of sound) and the beauty of it. My least favorite weather is tornadoes. They're so destructive, terrifying, and ominous. You never get that much warning to get into your safe place.
If you weren't a meteorologist, what would you most like to be?
I think I would be an entrepreneur of some sort. I've always loved the idea of owning a business and creating something for society. That or something in real estate.
From a purely meteorological point of view, where would you most like to live?
I'm a big fan of the Pacific Northwest. You have desert, ocean, mountains and snow, all within driving distance. As the Jetstream dips down into WA/OR, you get really cold winter storms that can produce snow, but also downsloping easterly winds that help keep summertime temperatures nice and warm
Is there anything else you'd like to share?
I'm very thankful for Mother Nature providing us with wonderful weather patterns. It's absolutely fascinating and so much fun to study. I think the weather is something that can bring us all together because it impacts each and every one of us. We need to do our part in taking care of our planet so it stays healthy for generations.
If you are interested in being a Featured Meteorologist on StormHour, please contact mark @ stormhour.com or via DM on Twitter.