Meteorologists
Featured Meteorologist Andrew Gorton
Andrew is an AP Award Winning Meteorologist, OU & MSU Alumnus, and a Texan living in Savannah!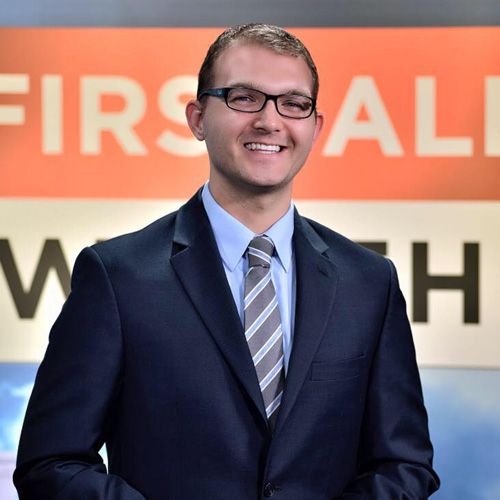 Q and A with Meteorologist Andrew Gorton from Savannah, GA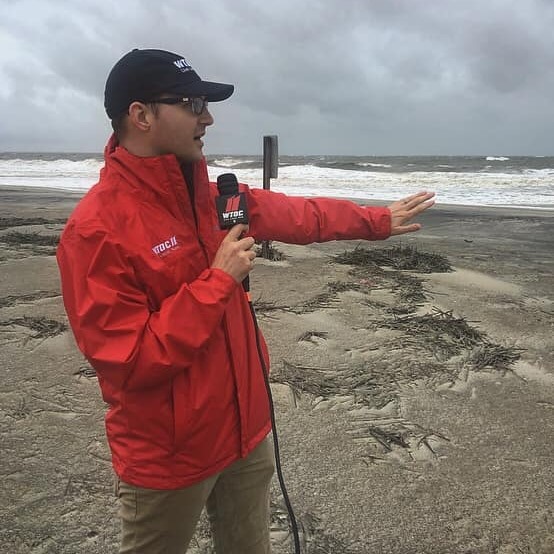 Andrew is an AP Award Winning Meteorologist, OU & MSU Alumnus, and a Texan living in Savannah!
Follow Andrew on Twitter or check out his Facebook page
What was your most memorable weather event?
I was only four years old in the Spring of 1997, but that's when my fascination with weather began. My family was moving from Iowa to Texas. We were driving in eastern Oklahoma when a Tornado Warning was issued. Through the flashes of lightning, I remember seeing what looked like a back-lit funnel cloud.
My family quickly pulled off at the next exit and went into the first building we saw, which happened to be a Pizza Hut! The manager of the store crammed everyone into the freezer as we waited out the storm. I remember being excited, not scared even though it was very loud outside. Thankfully our car wasn't damaged during the storm, plus the manager gave us breadsticks for the drive! It was an unconventional introduction to severe weather, but from then on I wanted to be like the person who broadcasted the warning and saved my family that day.
I also won't forget flying with the NOAA Hurricane Hunters over Hurricane Florence in 2018. Seeing convection from a hurricane at 45,000 feet at sunrise is something I will never forget!
What is your favourite and least favourite type of weather?
Since I live in the south, I look forward to the first strong cold front of the year! Nothing compares to dry air filtering in with a little chill to the air as fall tries to settle in. Of course, it doesn't usually stick around long! My least favorite weather is freezing rain/drizzle. It is cold, damp and problematic. At least with snow you get the aesthetics!
If you weren't a meteorologist, what would you most like to be?
I'd love to be a professional deep-sea fishing guide. I have enjoyed making friends fishing offshore of the Georgia/South Carolina coastline. Fish interact with the changing seasons and pressure systems, so I could still use my weather knowledge to my advantage. I also love history. If I had the option to teach a World War Two class, I would definitely jump on it!
From a purely meteorological point of view, where would you most like to live?
Norman, Oklahoma has it all! I spent four years there while obtaining my undergraduate degree and loved every minute of it. Not only can the weather change in a matter of minutes, but you can get all four seasons in a day! Severe weather forecasting is my passion and there is nowhere else in the world where those dynamic ingredients come together than central Oklahoma. Plus, you are surrounded by some of the best weather minds in not only the country but the entire world.
Is there anything else you'd like to share?
Working as a Broadcast Meteorologist is a dream come true. Every day presents a new opportunity to communicate my passion to the community. From sunshine and heat to clouds and storms, weather is always there. I am thankful for my teachers, family and friends who have supported me along the way and I hope to do the same for aspiring- meteorologists of the future.
If you are interested in being a Featured Meteorologist on StormHour, please contact mark @ stormhour.com or via DM on Twitter.