Meteorologists
Featured Meteorologist John Morales
John Morales is the Chief Meteorologist at NBC-6 Miami & is the longest-tenured broadcast meteorologist in South Florida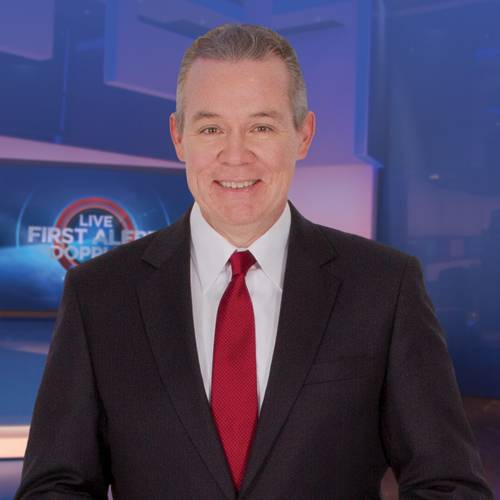 John Morales is the Chief Meteorologist at NBC-6 Miami  & is the longest-tenured broadcast meteorologist in South Florida. For his life-saving work during the 2017 Hurricane season, John was recognized with the John Coleman Broadcast Award at the National Tropical Weather Conference.
You can Follow John on Twitter here
What was your most memorable weather event?
Any answer I give you involves hurricanes. For years it was Hurricane David, which missed Puerto Rico (where I grew up) by just 70 miles and went on to slam into the Dominican Republic as a Category 5 killer storm. I was a rising senior, and this storm clinched it for me as far as my decision to study meteorology. Once my career started at the National Weather Service in San Juan, Hurricane Hugo became memorable because of all the exposure I garnered as the de-facto spokesperson for the office. Finally Hurricane Andrew, landfalling just a year after I started my first TV job, cemented my broadcast meteorology career as Latinos realized how important it was to have a degreed meteorologist on the air.
What is your favourite and least favourite type of weather?
When I was young, my favorite was hurricanes. Now that I'm "seasoned", hurricanes are my least favorite. Hahahaha!
If you weren't a meteorologist what would you most like to be?
I would've liked to have been a commercial pilot. But now I gravitate more to being a naturalist (conservationist, environmentalist, etc). I'm currently working on a Masters in Environmental Science and Policy at Johns Hopkins.
From a purely meteorological point of view, where would you most like to live?
Somewhere not humid. I've lived in Miami for nearly 3 decades and I could use a break.
Is there anything else you'd like to share?
The American Meteorological Society says broadcast meteorologists are the media's "station scientists". As such, I'm urging everyone to realize that this is a time, like no other, to be courageous.
If you are interested in being a Featured Meteorologist on StormHour please contact mark @ stormhour.com or via DM on Twitter