Meteorologists
Featured Meteorologist Jo Farrow
Jo read Geophysical Sciences at the University of East Anglia before studying with the Met Office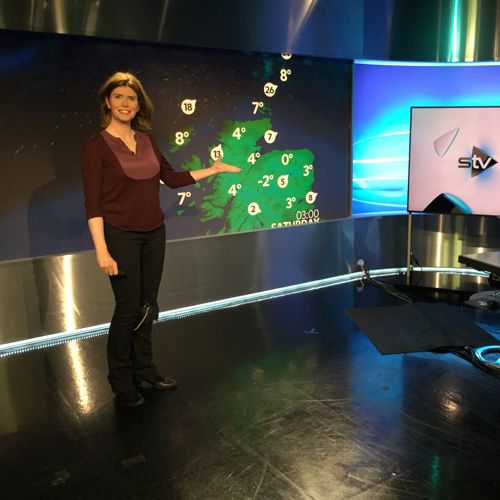 Q and A with UK based  Netweather meteorologist Jo Farrow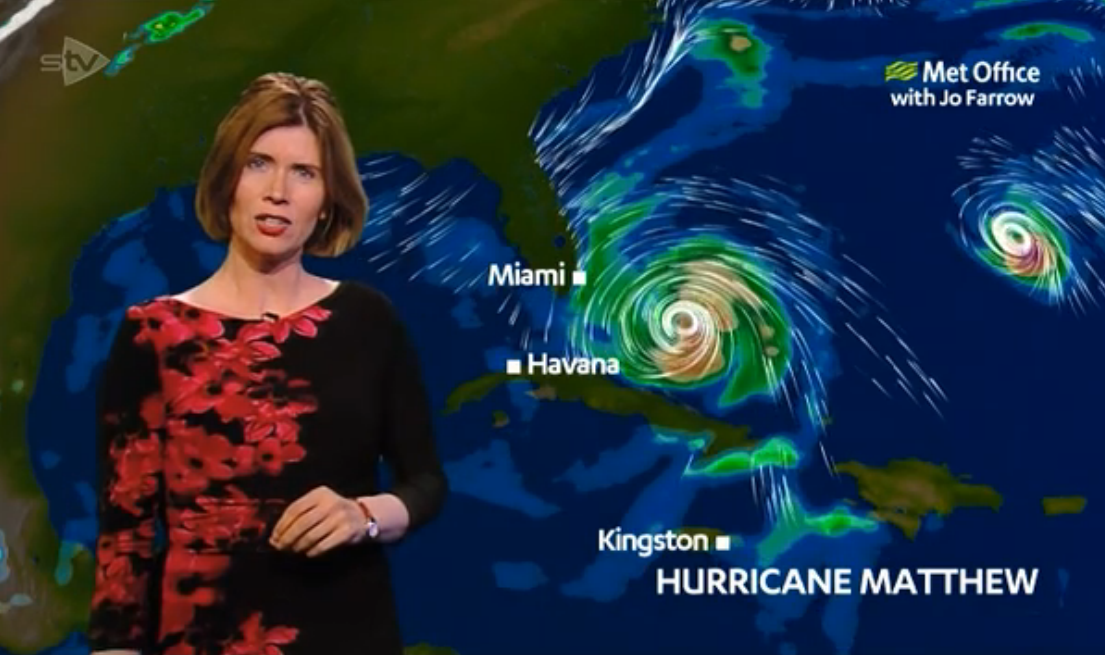 Jo read Geophysical Sciences at the University of East Anglia before studying with the Met Office at Shinfield Park, Reading.
Jo then worked as a forecaster at Birmingham Weather Centre, ITV, London Studios South Bank and as a broadcast meteorologist at BBC Television Centre.
Jo is currently a weather forecaster for Netweather.
You can follow Jo on Twitter here
What was your most memorable weather event?
Being on BBC World the night before Hurricane Katrina hit. Night shifts at BBC were just 2 Met Office weather forecasters all night, with no BBC producer.
Both of us had plenty of recordings to get done overnight and we were in charge of the output, I remember the weight of that. This weather message was so serious. Usually, the broadcast would move about with whichever part of the world was awake, say Europe and Africa, Australia and Asia, the Americas, but that night I just filled the broadcast with Katrina.
I recently read 'Zeitoun', a non-fiction book which tells the story of Abdulrahman Zeitoun, a Syrian-American in New Orleans, Louisiana who chose to ride out Hurricane Katrina. Incredible to read an account of the physical aftermath right in the floodwaters due to burst levees, alongside the social disruption.
What is your favourite and least favourite type of weather?
I do love the magic of snow. I went to Lapland last year and although it was severely cold (-28C), it was wonderful with a charming but eerie light. I used to live in Grampian where I'd see decent snow every winter including -22C and 2.5ft coverage for weeks in 2010. Now living in Lothian and with the recent milder winters, the excitement is confined to a few flakes and a an occasional dusting.
I'm no good in real heat. I just can't cope. I don't really tan and have to sculk in the shade or under a floppy sunhat.
From a purely meteorological point of view, where would you most like to live?
Not quite meteorological but I would love to see the Aurora. So, a stint in Iceland would be good. The deep low pressures, gales and snow, along with volcanic ash occasionally adding to the atmospheric story. And just a higher chance of seeing a decent northern lights display. I've not managed a good viewing here in Scotland even when others have locally.
Is there anything else you'd like to share?
I am Guide leader, I volunteer for Girlguiding and I would actually like to give that more time. There is a wry saying that it's just 2 hours a week, and it can be to start with but there are so many opportunities and adventures to be had for the girls and the adult leaders, it soon expands. I help each week with Guides aged 10-14 and am about to start a Senior Section unit for 14-18 yr olds. Camp is my favourite bit, in any weather. Guiding is a great way to meet new people, get involved in the local community, learn a lot of new skills – from first aid, cooking a lot of eggy bread on an open fire, making mega-festival bubbles to budgeting, leading a team and helping the girls grow. My interest in the weather started with my "weatherman badge" when I was 12 as a Girl Guide. Nowadays, we have 'Go For It Weather badge' which the girls can do in groups involving experiments and creating clouds in a pop bottle. I mentioned my Guide Weather badge at my Met Office interview when I first wanted to train as a forecaster, to show a long term interest. They let me have the job.