Featured Meteorologist
Featured Meteorologist Jessica Lebel
Q and A with Meteorologist Jessica Lebel from Colorado, a TV Meteorologist in Denver.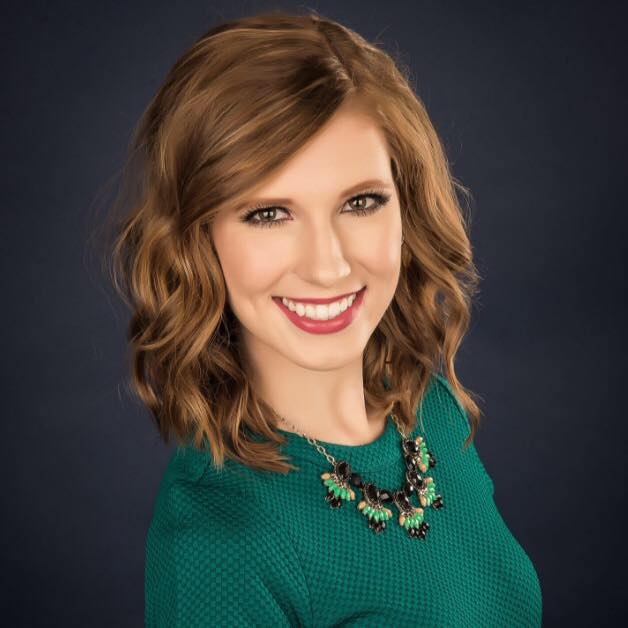 Jessica Lebel joined the KKTV weather team in Colorado Springs, Colorado, in December 2015. You can follow Jessica on Facebook or on Twitter
Jessica currently works as a TV Meteorologist in Denver, CO @kdvr
What was your most memorable weather event?
My most memorable weather event was the March 17-20, 2003, blizzard in Denver, Colorado. At the time, I was a kid growing up in a suburb of Denver, and this storm cancelled school for a week after bringing around two and a half feet of snow. It was storms like this one that sparked my interest in studying weather.
What is your favourite and least favourite type of weather?
My favorite types of weather are sunshine and snow. You really can't beat a nice sunny day to spend time outside. And there's just something about snowy days…whether I stay inside and admire its beauty or hit the ski slopes, I am always excited when it is snowing. Snow is also my favorite type of weather to forecast because it is very challenging with the different elevations of terrain along the Front Range and mountains of Colorado. My least favorite type of weather is rain.
What would you most like to be if you weren't a meteorologist?

If I weren't a meteorologist, I would want to be an architect or interior designer. My favorite subjects in school were always science and art so when it came down to
deciding on a college major it was between architecture and atmospheric science. I chose atmospheric science and have never looked back.
From a purely meteorological point of view, where would you most like to live?

The Front Range of Colorado, where I already live. Colorado gets such a wide variety of weather. We see blizzards, severe thunderstorms, tornadoes, hailstorms, flash flooding, and wildfires along the Front Range. It keeps me on my toes to forecast for Southern Colorado, and I love the challenges I face every day.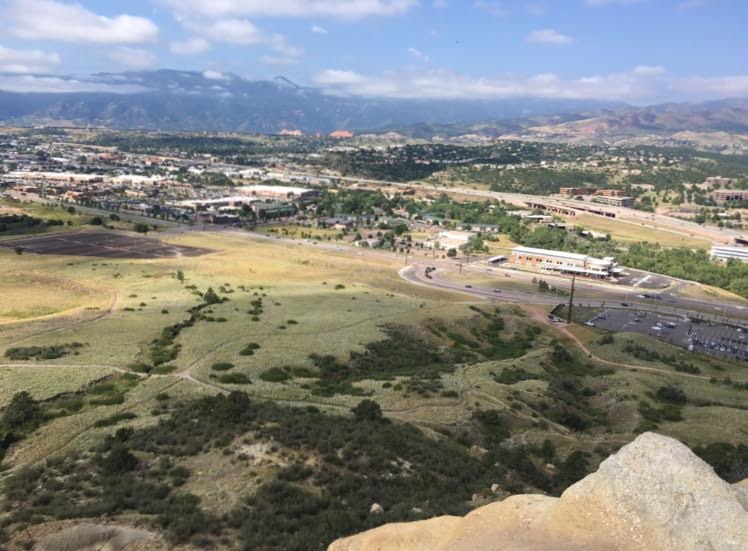 Is there anything else you'd like to share?

I love my job. There's nothing more rewarding than being able to help people stay safe and informed about the weather. Meteorologists attempt to predict the future, and while we can't always be right, we do our best to keep up with the ever-changing atmosphere. Every day brings something different and presents new challenges, which is the best part.
More about Jessica Lebel:

Jessica grew up in Littleton, Colorado, where she experienced a wide variety of weather that sparked her interest in becoming a meteorologist. Growing up on the Front Range, she learned to love the outdoors and appreciate everything Colorado offers.
Prior to moving to Colorado Springs, Jessica worked as a meteorologist and multimedia journalist in Grand Junction, Colorado, at KKCO and KJCT. Jessica attended the University of Kansas and received a B.S. in Atmospheric Science with an emphasis in News Media Forecasting. While in school, she was the weekend meteorologist at the local TV station, WOW6 News, in Lawrence, Kansas. During her time in Tornado Alley, Jessica fell in love with forecasting severe weather and chased her first tornado on April 8, 2015, in Medicine Lodge, Kansas.
On her days off you can catch Jessica hiking, skiing, playing soccer, and cheering on the KU Jayhawks basketball team (Rockchalk!)