Meteorologists
Featured Meteorologist Janna Brown
Janna is a Meteorologist from Springfield, MA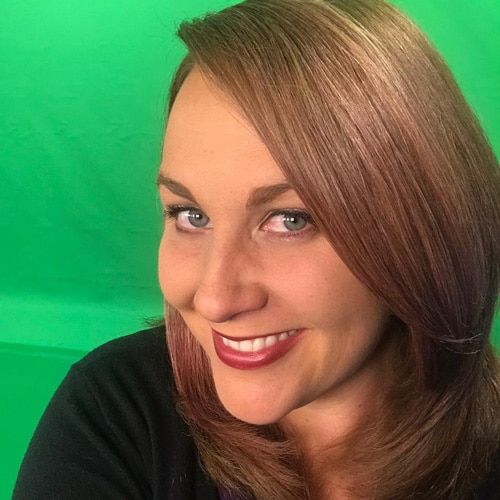 Q and A with Janna Brown Meteorologist at @WMassNews from Springfield, MA
In Janna's own words:
I'm Janna Brown, meteorologist for about 14 years now. Always a passion, I decided to go to college to study weather with intentions of "chasing" haha. But like many, in college, your interests change and I discovered the thrill of television. I graduated from Lyndon State College in '05 and by '06 began freelancing at News 12 Traffic and Weather. I continued working for News 12, eventually moving to a television fill in at all 5 of their stations.
After 4 years there, I moved to southern WV as the morning met for WVVA in Bluefield. After 2 years, I became Chief Meteorologist-the first woman to hold that position in the station's and I believe the state's history. I spent 4 years as chief there before relocating to Springfield Mass to work for Western Mass News. I've been a meteorologist here for over 3 years now and live with my husband and dogs in the area!
You can follow Janna on Twitter or alternatively over on Facebook.
What was your most memorable weather event?
My most memorable event would have to be the 2012 Derecho. First, it was a challenge to forecast. It was the first time I'd dealt with one and was impressed by the wind it produced and the damage it caused across so many states. Sandy comes in at #2…in WV, we got 1-3′ of snow, meanwhile I watched my hometown in South Jersey deal with a hurricane/noreaster hybrid.
What is your favourite and least favourite type of weather?
My favorite type of weather is easily a solid, strong thunderstorm. I've forever loved watching them roll in (though these days Im usually working when we get them!). My least favorite is the ever-so-common "wintry mix". Blah.
If you weren't a meteorologist, what would you most likely be?
I wonder if most meteorologists try to come up with an alternative career option… the business can be tough. I think I'd work with animals at a shelter or work for a non-profit that raises money for animal welfare. Since I love what I do, I found a way to do both.. volunteering at a shelter and serving as one of the directors on the non-profit board.
From a purely meteorological point of view, where would you most like to live?
If I could live anywhere for weather… that's a tough one. I love my seasons (even though San Diego always sounds amazing)… I'd say eastern to central NC. Maybe Raleigh. Close to the coast, hurricanes, tornadoes and even a little winter.
If you are interested in being a Featured Meteorologist on StormHour please contact mark@stormhour.com or via DM on Twitter