Meteorologists
Featured Meteorologist Ethan Emery
Ethan is the AM Kentucky & Midday Meteorologist at WBKO Television in Bowling Green, Kentucky.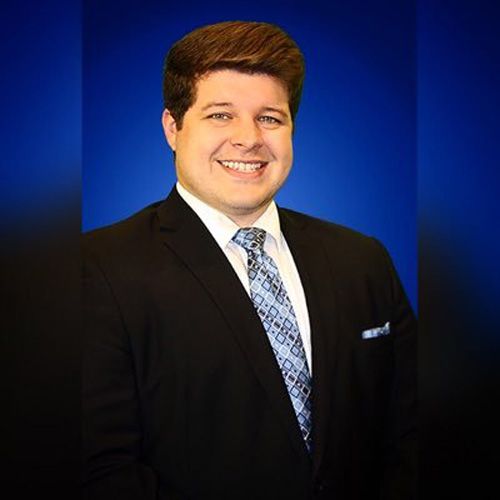 Q and A with Meteorologist Ethan Emery from Bowling Green, Kentucky
Ethan is the AM Kentucky & Midday Meteorologist at WBKO Television in Bowling Green, Kentucky. He is a weather geek who is allowed to talk about science on television!
You can read his full profile on Facebook or follow Ethan over on Twitter
What was your most memorable weather event?
My most memorable weather event was probably when I was in 4th grade we had a powerful winter storm that brought both freezing rain and heavy snow to southwestern Ohio. I am from Hillsboro, Ohio and we had major ice that caused a power outage up to a week at my dad's, so Christmas was at my grandma's where she had a backup generator to at least keep the lights on the tree and the oven on! Everything else was candlelit and really made that holiday season unique!
What is your favourite and least favourite type of weather?
My most favorite weather is severe weather — watching the ingredients all come together to create something so powerful is something that makes me really love and appreciate the science that goes into weather! Not to mention sometimes it can be quite a challenge to forecast for! My least favorite weather is probably blustery cold and dry. I worked out west in Rapid City, South Dakota for two years and that was all I needed to know that while I like snow, there is a limit to how much I like! In reality, though, I like all types of weather and this was the toughest question to answer!
If you weren't a meteorologist, what would you most like to be?
Meteorology is something I've always been interested in ever since I was 6-years-old. In fact, what sparked it was a phenomenon called "snow rollers," which occurs after the snow has fallen and the top layer of snow briefly melts just enough so when wind or gravity moves it, it begins to roll up and eventually makes any yard look like it is covered in small bails of snow! If I didn't go into meteorology, I would either be a science teacher (physics most likely) or perhaps a football coach.
From a purely meteorological point of view, where would you most like to live?
From a purely meteorological point-of-view, I'd say I'd like to live where I was when I started my career — western South Dakota around the Black Hills. It was a place that really tested my forecasting skills and also unleashed some of Mother Nature's finest work from supercells to wildfires to blizzards and even derechos! It is a beautiful area with some of the most difficult forecasts I've come to know
Is there anything else you'd like to share?
I am very grateful for all of the opportunities that I've been given in this field and I don't think it would've been possible without the guidance and resources at Ohio University. The student chapter and faculty in southeast Ohio really taught me a lot about this field and also made it fun and interesting to be around. I am also very happy that I am able to continue my career in beautiful south-central Kentucky where I work around excellent meteorologists!
If you are interested in being a Featured Meteorologist on StormHour, please contact mark @ stormhour.com or via DM on Twitter.