Meteorologists
Featured Meteorologist Ellen Bacca
Ellen is a Meteorologist (CBM & NWA) WOOD TV8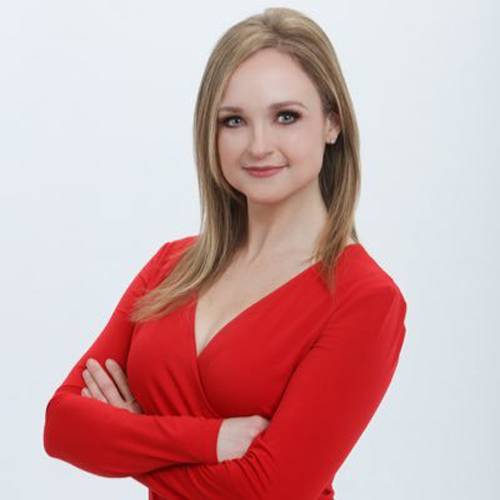 Q and A with Featured Meteorologist Ellen Bacca
Ellen is a Meteorologist (CBM & NWA) WOOD TV8. Adjunct Professor Valparaiso University a Christian, Wife and Optimist! You can follow Ellen on Twitter here.
What was your most memorable weather event?
My most memorable weather event was August 20th, 2016. We had several small, long-track tornadoes that moved through West Michigan. It was a Saturday, and my first time leading extended tornado coverage. I remember watching one of the tornadic storms pass right over the map where my brand new baby nephew lived. It was the first time I had lived in a market where a tornado was rolling over houses that belonged to my family. We were on the air for three hours of continuous coverage before I could call them. They had stayed safe in their basement, but damage was prevalent in their neighborhood. They weren't alone. It was a high impact event for our region, but thankfully not a single death due in large part to our residents watching and taking cover in the correct way. It made me proud seeing our community taking the right actions when the weather got rough.
What is your favourite and least favourite type of weather?
My favorite type of weather is a strong, non-severe thunderstorm. I love being able to sit back and enjoy the light show and the sound of thunder. My least favorite type of weather event is long-duration snow events. Wrap it up already! I love a good quick, intense lake effect snow band, though.
If you weren't a meteorologist what would you most like to be?
If I wasn't a meteorologist I would most likely be a veterinarian or a national parks ranger. I'm an outdoors girl. Few things bring me more joy than nature and I believe I would need to have a job that would keep me close to it to be happy.
From a purely meteorological point of view, where would you most like to live?
I would love to live in Georgia! Thunderstorm frequency is at a high and hurricanes aren't scarce. The latitude is just right that you would be able to experience all four seasons without winter hanging on for too long with the occasional ice storm to keep things interesting.
Is there anything else you'd like to share?
More than anything, I hope we can continue to refine the way we can communicate the weather. It is just a wild and wonderful force of nature! Sometimes it is difficult simplifying that down into a single number and icon on a TV screen. I believe with an open mind, we can change the way we talk about a forecast and I can't wait to see the creative approaches thousands of brilliant minds are bringing to the table in the coming years and decades.