Meteorologists
Featured Meteorologist Derek Sibley
Derek Sibley Big 2 & Fox 24 Morning Meteorologist from Odessa, Texas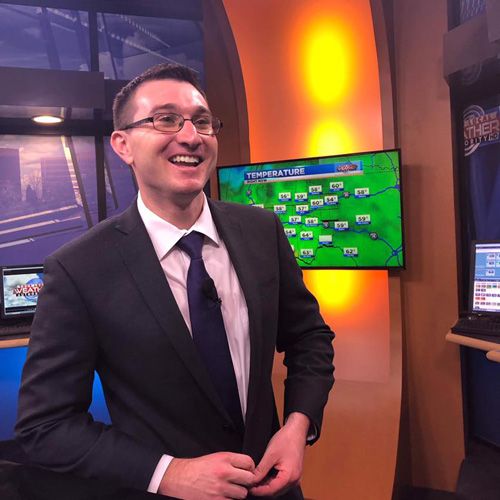 Q and A with Derek Sibley Big 2 & Fox 24 Morning Meteorologist from Odessa, Texas
You can follow Derek on Twitter or check out his Hurricane Connect website
What was your most memorable weather event?
Hurricane Michael in the Florida Panhandle. Those winds were a freak of nature, and getting into that eye was truly unbelievable. The damage was almost catastrophic. I'll never forget it.
What is your favourite and least favourite type of weather?
Favorite weather is severe thunderstorms and hurricanes. Least favorite weather is cloudy and either cool and/or rainy.
If you weren't a meteorologist what would you most like to be?
I always had an interest doing something in aviation if I didn't want to do meteorology.
From a purely meteorological point of view, where would you most like to live?
Definitely in South Florida. Sea breezes and tropical systems are fun!
Is there anything else you'd like to share?
Check out my YouTube channel for storm chase videos and my social media pages!
If you are interested in being a Featured Meteorologist on StormHour please contact mark@stormhour.com or via DM on Twitter