Meteorologists
Featured Meteorologist Chris Page
Chris is a British meteorologist and weather presenter for ITV Weather, regularly seen on ITV Anglia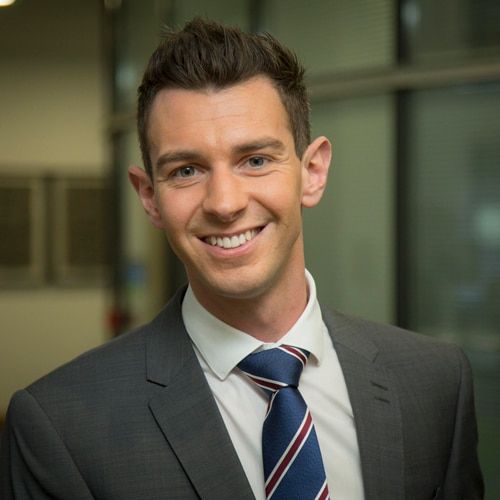 Q and A with UK Meteorologist Chris Page from ITV Weather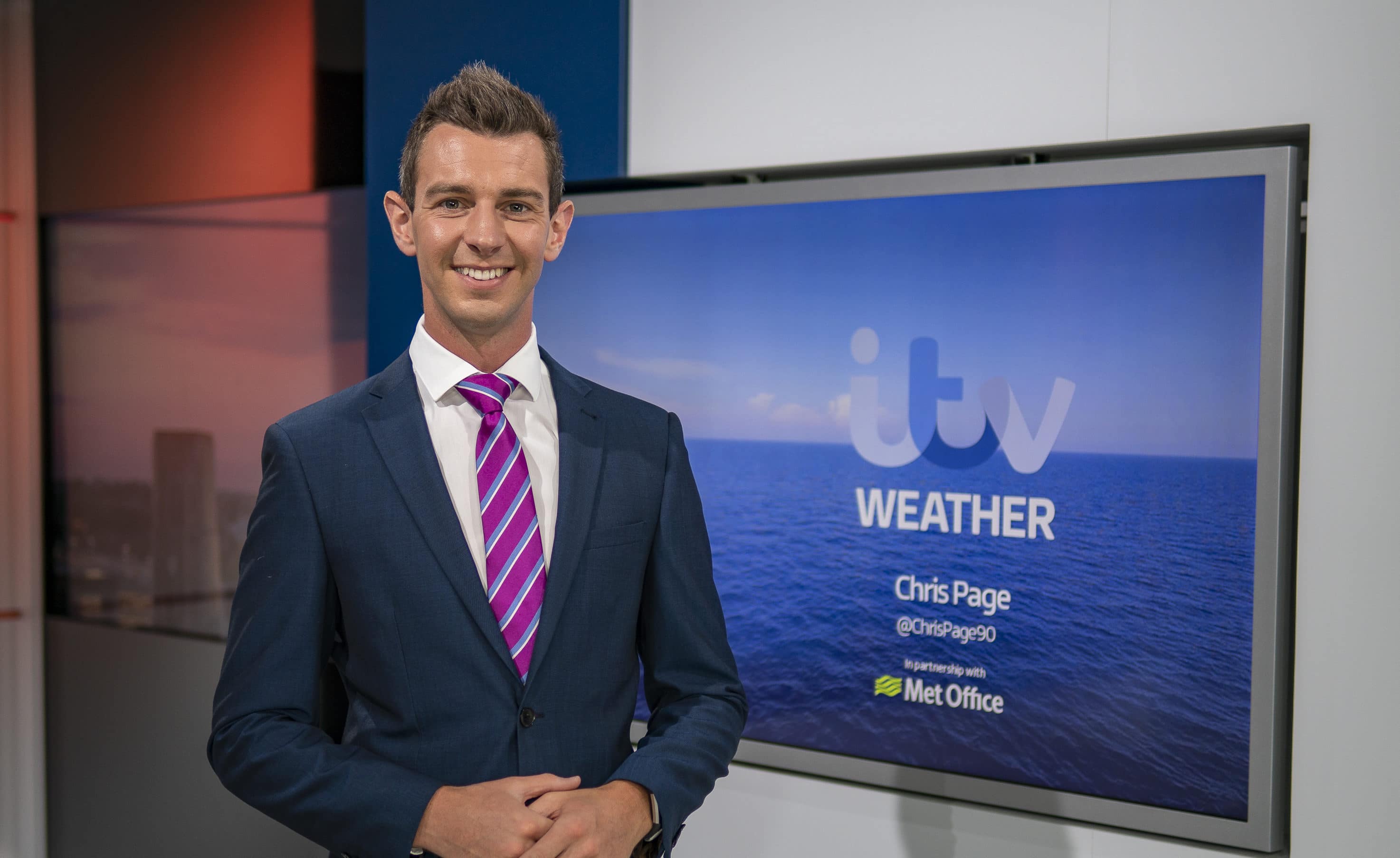 Chris is a British meteorologist and weather presenter for ITV Weather, regularly seen on ITV Anglia. Chris graduated from the University of Reading in 2011 with a Physical Geography degree before qualifying as a meteorologist at the UK Met Office.
You can follow Chris on Twitter here, or Facebook if you prefer…or Instagram!
1. What was your most memorable weather event?
It has to be Ex-Hurricane Ophelia which impacted the UK and Ireland back in October 2017. It was the most eastern major hurricane on record in the Atlantic basin and never have I seen the National Hurricane Centre issue a warning cone which ran straight over the UK. I remember being on a nightshift at the Met Office as we were tracking this bizarre tropical system come dangerously close to our shores. Nothing I nor the more experienced forecasting team had ever seen! It caused the highest wind speed on record for Ireland and weirdly turned the sky a dark orange for England after dragging in warm air, Saharan dust and smoke from forest fires in Portugal.
2. What is your favourite and least favourite type of weather?
I love the heat and I love the sunshine. If I could wear shorts everyday I'd be over the moon! Although this setup, day after day, makes broadcasting most difficult, as we've still got the same allotted time to fill with very little happening on the charts. Least favourite weather has to be those cold, wet, windy days where the sky is endlessly grey with no texture and you're stuck indoors – yuck!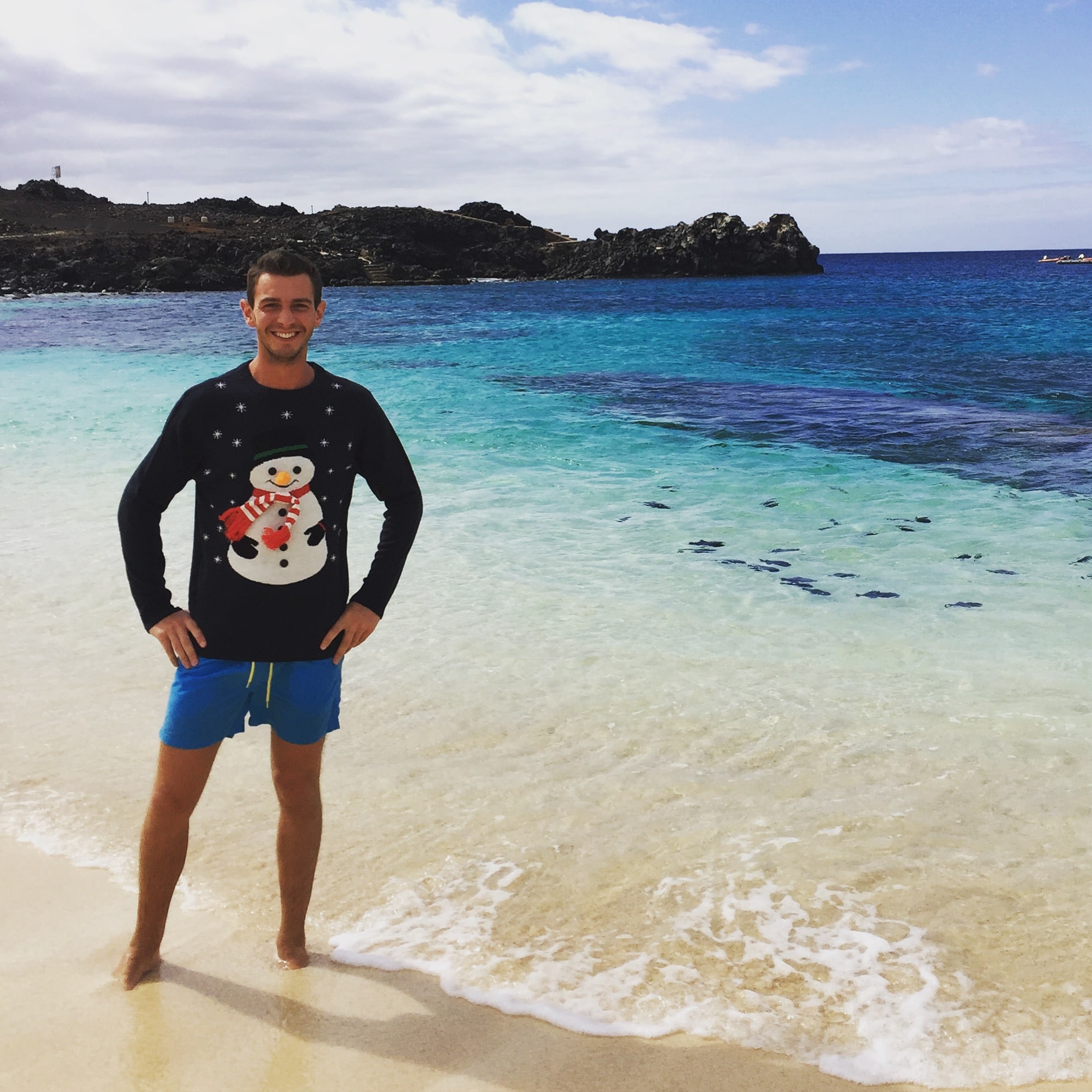 3. If you weren't a meteorologist what would you most like to be?
I've always loved planes and flying, so it would have to be a pilot. It's still got those links to weather with the best office view in the world!
4. From a purely meteorological point of view, where would you most like to live?
Everyone (well almost everyone) loves a violent thunderstorm, the ones that light up the night sky. But I'd need to see them accompanied with huge tornadoes and giant hail, so it would have to be somewhere in Tornado alley, like Oklahoma.
5. Is there anything else you'd like to share?
While at the Met Office, I was lucky enough to spend six months on Ascension Island. A small tropical island in the middle of the Atlantic, 7 degrees south of the equator a thousand miles from the mainland. The scenery and climate were perfect, but forecasting in the tropics can be more difficult than you think. Spotting those subtle changes makes all the difference!
If you are interested in being a Featured Meteorologist on StormHour please contact mark@stormhour.com or via DM on Twitter