Meteorologists
Featured Meteorologist Britley Ritz
Britley is an Emmy Award-Winning meteorologist at CNN, having previously worked for The Weather Channel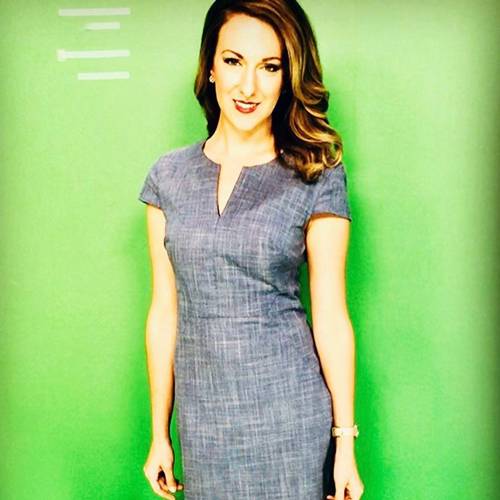 Q and A with Emmy Award-Winning Meteorologist Britley Ritz
Britley is an Emmy Award-Winning meteorologist working for CNN
She has studied extreme snowfall while working on Lake Superior, to the severe weather of tornado alley, and is now taking on the tropics on the east coast of Florida.
You can follow Britley on Twitter or on Instagram
1. What was your most memorable weather event?
I was seven years old and I lived in Ohio at the time. A tornado touched down in my front yard. My mother told me to get into the master closet and she handed me a watch and told me not to leave until a specific time. From that moment on I was terrified of storms. Little did I know at the time, that the very event would make me the meteorologist that I am today.
2. What is your favourite and least favourite type of weather?
Oh, this is so difficult!
I'm intrigued by hurricanes,
how they work like heat engines and the incredible power they produce.
I guess that's why I ended up in South Florida.
3. If you weren't a meteorologist what would you most like to be?
Most likely an artist.
I actually entered college as a drawing and graphic design major. I'm pretty good at art, but I'm a perfectionist and drive myself insane over a project.
I was terrified of the math and physics behind the meteorology. However, I always knew I was passionate about the weather. When I was younger I saw my first tornado and it terrified me. I would cry over a simple storm, but I wanted to get over that fear. So I started picking up books and reading about tornadoes. I joined a storm chase team in college to help. I then decided I wanted to see if I could tackle the meteorology classes. I took one and loved it. Changed my major and never looked back.
4. From a purely meteorological point of view, where would you most like to live?
I'm a storm chaser at heart. I love the thrill. Give me a dry line and a front! Texas wouldn't be to shabby.
5. Is there anything else you'd like to share?
I'm a HUGE STEM advocate. I visit schools multiple times a week sharing my stories and how I got over my fear. I love spreading my weather knowledge to students in hopes to create a few new meteorologists one day.