Meteorologists
Featured Meteorologist Alex Garcia
Alex is a multi-disciplined individual with professional experience as an educator and broadcaster.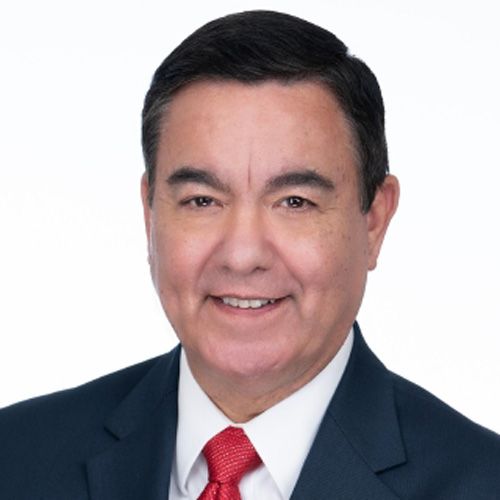 Q and A with Alex Garcia Chief Meteorologist at Fox News at Nine in Texas
Alex Garcia is the Chief Meteorologist for Fox News at Nine. Alex is a multi-disciplined individual with professional experience as an educator and broadcaster. He holds several degrees and certifications, including a B.S. in Education, a Master's in Education with Certification as an Educational Administrator, and of course, he's a Broadcast Meteorologist.
You can read Alex's full bio here and you can Follow him on Twitter
What was your most memorable weather event?
By far my most memorable weather event was Hurricane Carla. Carla was the most intense hurricane to make landfall on the Texas coast in the 20th century. Classified as a Category 5 with winds of 175mph. It weakened to a strong Category 4 as it came ashore. The eye of Carla moved across Port O'Connor and Port Lavaca and then inland just east of Victoria, my hometown. I clearly remember the scramble to prepare and evacuate. About 500,000 people evacuated inland ahead of the storm. My family and I went to a local elementary school that was set up as a shelter. During the height of the first half of the storm, I remember a request went out for all the men to meet in the hallway. Much later in life I learned that they were working to hold the chained doors at hallway entrances from being blown outward. Things calmed down when the eye passed over. My parents decided to go home. I spent the second half of the storm looking out my bedroom window at the destruction that was happening next door during the second half of the storm.
What is your favourite and least favourite type of weather?
My favorite weather includes severe storms and hurricanes. My least favorite, endless days of overrunning rain pattern.
If you weren't a meteorologist what would you most like to be?
An interesting question. I'd most likely like to be a pilot so that I could get up into the atmosphere and experience nature from a different perspective.
From a purely meteorological point of view, where would you most like to live?
Right where I am now. We get it all! Severe storms, hurricanes, droughts, floods and more.
Is there anything else you'd like to share?
The COVID 19 situation has forced many changes in our community. We reformatted our conference, National Tropical Weather Conference, into a live channel featuring all our presenters and much more. I'd like to invite everyone to check us out. The programs are free and can be found on the National Tropical Weather Conference Facebook page.
If you are interested in being a Featured Meteorologist on StormHour please contact mark@stormhour.com or via DM on Twitter