Meteorologists
Featured Meteorologist Alan Rose
Alan spent his younger years in Florida and Georgia, before attending the University of Alabama.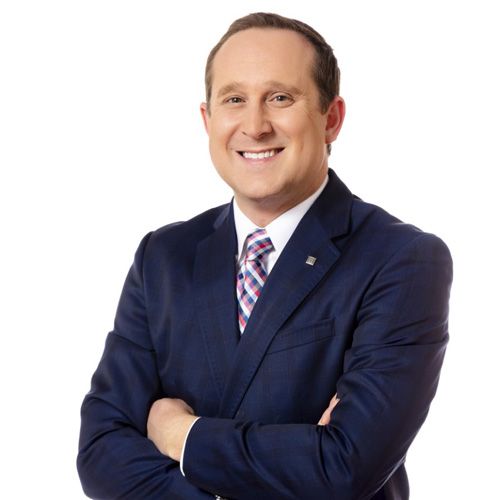 Q and A with Alan Rose Meteorologist at @KOAA in Colorado Springs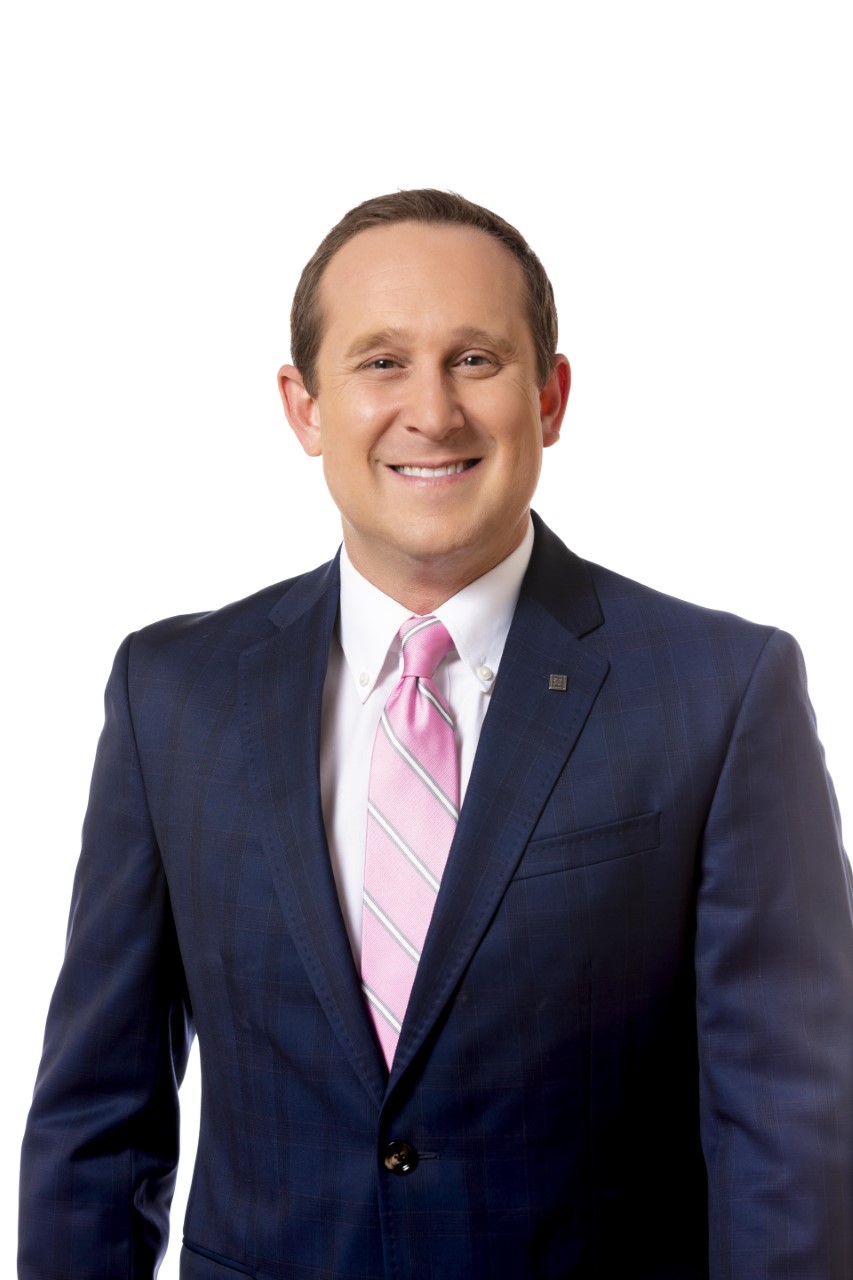 After spending more than 14 years at KEYT-TV and KKFX-TV in Santa Barbara, Alan recently joined KOAA-TV in Colorado Springs this past fall. Alan spent his younger years in Florida and Georgia, before attending the University of Alabama. At Bama, he represented the university as a scholarship athlete on their swimming and diving team. Alan also holds his M.S. degree in Geosciences/Meteorology from Mississippi State University. While in grad school, Alan worked his first on-air job at WCBI-TV in Columbus, Mississippi. He says that his recent move to Colorado is a dream come true. From skiing to hiking to exploring the great outdoors, he's happy that he can now call the Centennial State home. Full Bio
You can follow Alan on Twitter or check out his Facebook page
What was your most memorable weather event?
In my last market, wildfires were pretty common. Those that occurred across the front country sometimes brought devastating impacts to the Santa Barbara South Coast since there was so little real estate between the mountains and ocean. That said, the most memorable weather events for me would have to be the back-to-back disasters from 2017-18. The Thomas Fire burned for more than a month, impacting residents across Santa Barbara and Ventura counties. In between 12 hour days and a constant threat of evacuation from our home (packing and unpacking), our station provided around-the-clock news and weather coverage. Just as fire fatigue was at its peak, a super intense storm came ashore during the pre-dawn hours on January 9, 2018. In the blink of an eye, the Montecito mudslide claimed 23 lives. The river of mud and debris that swept through Montecito also destroyed 65 homes, and damaged another 465 before crossing Highway 101 and moving into the Pacific Ocean. Coming into work the next day, the situation weighed heavy on our hearts as destruction and devastation came to light.
What is your favourite and least favourite type of weather?
My least favorite type of weather would have to be wildfires. However, at the same time, I feel that I've developed a healthy respect and understanding of how dangerous fires that enter the urban interface can be. Now that I'm in Colorado, I must say that I'm enjoying my first real taste of forecasting snow. When it comes to snow and the weather out here in general, It's fascinating to see how much of a role topography plays in Colorado. So many different micro-climates, so little time.
If you weren't a meteorologist what would you most like to be?
I love sharks, so a marine biologist. I've been fascinated with them for as long as I can remember. If Shark Week would have me, I'd love to tag sharks and study their behaviors. Also, "Jaws" still ranks as one of my all-time favorite movies.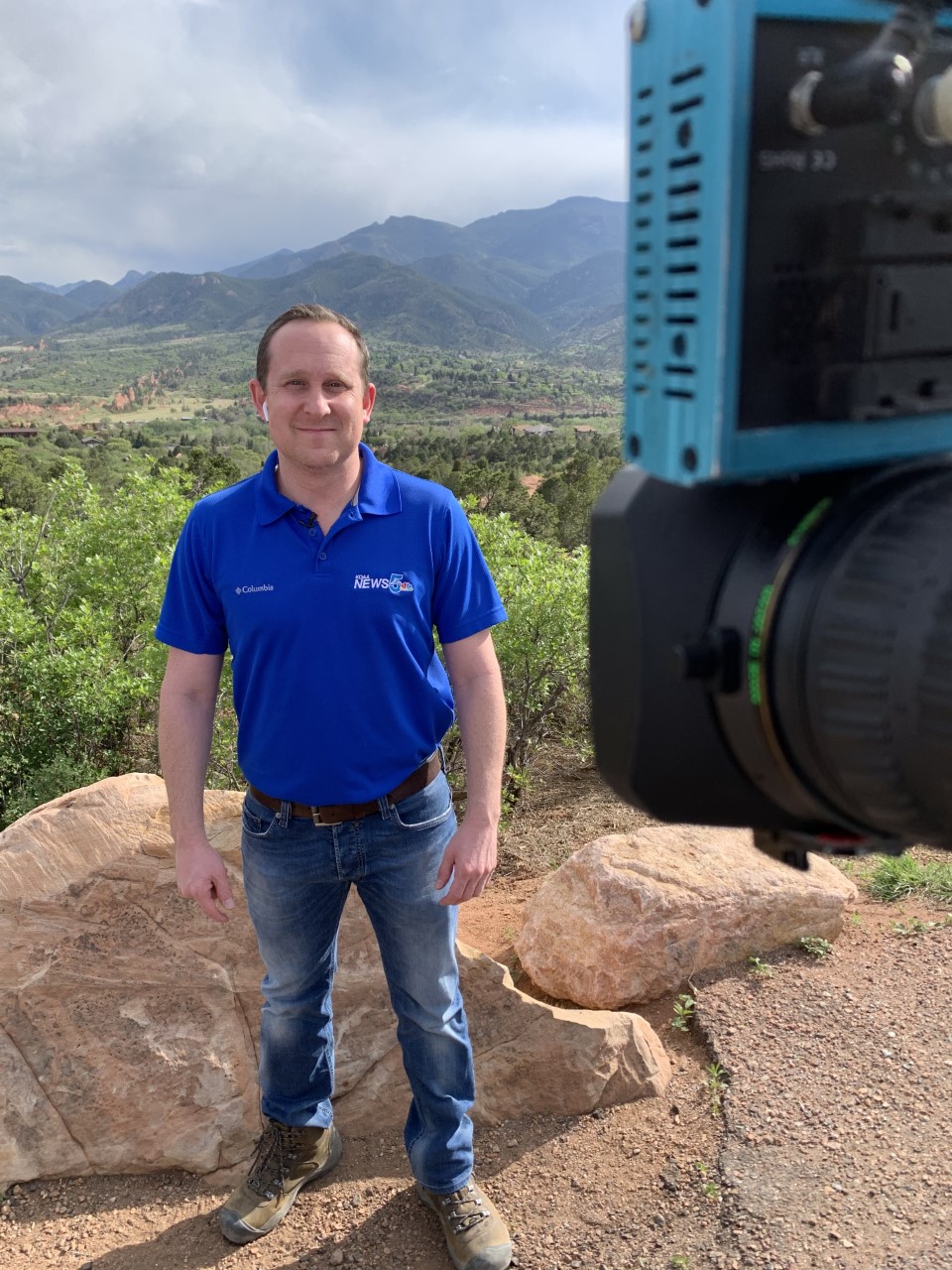 From a purely meteorological point of view, where would you most like to live?
Having lived most of my life in warmer climates, I think I'd like to be somewhere with a large variety of weather. Colorado might just be that perfect place! However, in the dead of winter, a few weeks in Maui or somewhere tropical would be nice.
Is there anything else you'd like to share?
When I was in elementary school in Marietta, Georgia, a meteorologist from The Weather Channel visited our 3rd grade classes. Already obsessed with the weather, I was so inspired even at that young age to want to become a meteorologist. I'll never forget it. That meteorologist by the way is Tom Moore. We've since connected on Twitter and I've shared my story with him! Pretty cool to have someone like that as a role model, who helped inspire me to chase my dreams.
If you are interested in being a Featured Meteorologist on StormHour please contact mark@stormhour.com or via DM on Twitter