Meteorologists
Featured Meteorologist Addison Green
Addison has been a meteorologist for over a decade; where his latest move has taken him to Houston, from his hometown of New York City, in December 2019.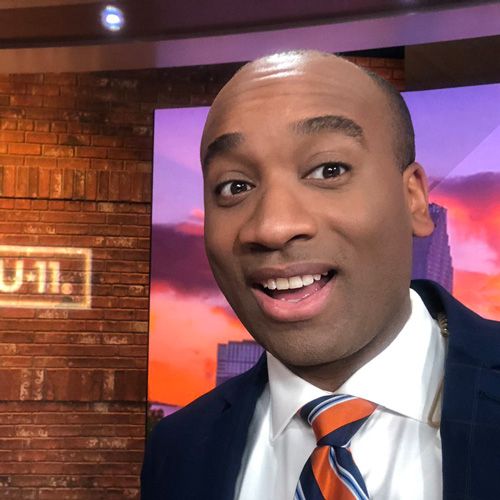 Q and A with Emmy award-winning Meteorologist Addison Green
Addison has been a meteorologist for over a decade; where his latest move has taken him to Houston, from his hometown of New York City, in December 2019. Addison has worked in the news industry since 2008, where he has been behind the camera (as a weather producer, audio operator and camera operator) and in front of the camera (as an on-air meteorologist).
You can read Addison's Full Bio here (Due to GDPR restrictions this page is not available in EU countries)
Follow Addison on Twitter, Facebook and Instagram
What was your most memorable weather event?
I have, like so many other meteorologists around the country, have numerous weather events that stick in our minds as memorable. Superstorm Sandy, the Super Outbreak of 2011, Hurricane Katrina, Hurricane Harvey, and the 2011 Mississippi River Flood all come to mind for me, as I was covering the national weather scene for most of my weather career. But my most memorable weather event was involving Hurricane Joaquin in 2015. During a portion of the storm's lifespan, an upper-level low-pressure system over the Southeast part of the country, tapped into Joaquin's tropical moisture, and an atmospheric river flowed into the Carolinas, creating many widespread flooding and for some a 1-1000 year flood event. I was live on-air, for WeatherNation, covering the flooding in Columbia, SC with one of our storm chaser teams, where we watched a truck trying to drive over an inundated highway and eventually was overcome by the floodwaters and swept out down a river. The truck was slowly getting submerged by the raging waters, engine first, as it drifted down the river. I covered the event live for over 30 mins, as the truck thankfully came to an embankment, where someone was able to swim out to the truck, break down the back window, and drag the driver out to safety. The driver survived and only had a low impact from the ordeal, but still, I'll never forget watching that event unfold on October 3rd, 2015.
What is your favourite and least favourite type of weather?
My favorite weather type, oh boy, that is a tough one… so many to choose from! I, by far, love talking about nor'easters. As I was born and raised in the NYC area, I've seen my fair share of nor'easters come through and they have always been fascinating. Yes, they can be a pain sometimes, especially determining who gets what type of precipitation form, and how much of each, but I enjoy the forecast challenge. My least favorite weather type is lake effect snow. I went to school in the University at Buffalo for my first undergraduate degree (in physical earth systems) and I had numerous days come and go where all I saw was lake-effect snow and it was always a pain, never a joy. You can go from just cloudy skies with some sunny breaks to blinding snow within a few miles. And as such, forecasting that type of weather is even more of a pain. Determining where those bands' lake-effect bands are set up, and for how long, is a huge annoyance. I can still find myself wanting to bang my head against the wall doing a forecast like that.
If you weren't a meteorologist, what would you most like to be?
If I wasn't a meteorologist, I would probably be a pilot. That view from the window seat on a passenger plane was always a favorite of mine and I wondered how it would look from the cockpit of a plane of my own, or at least I was in charge of. I've always enjoyed flying and thought about going to aeronautical school back in my teenage years. I ultimately decided on meteorology as it was more feasible at the time. But I've had friends and fellow meteorologist colleagues obtain their private plane licenses so it's something I could look at for myself in the future.
From a purely meteorological point of view, where would you most like to live?
Well as a meteorologist, especially one that has covered national weather, I have an idea of where the good and not so good weather spots are. But I could see myself living someplace in the Northeast, and not just because it is where I grew up and went to school, but for the variety of weather. I really like to forecast all four seasons.
Is there anything else you'd like to share?
One interesting thing to know about me is I can be quite the chef. I spent, on and off, over a decade in the food and hospitality industry doing various roles as a waiter, bartender, chef, party runner, designer and maitre'd. I can whip up nearly anything in the kitchen but my speciality is out on the grill. But with the Texas heat being as overwhelming as it can be more times than not, I enjoy the grill experience inside.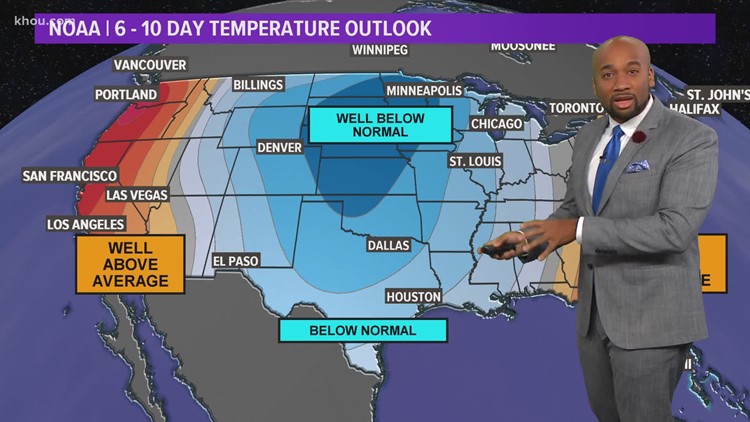 If you are interested in being a Featured Meteorologist on StormHour, please contact mark @ stormhour.com or via DM on Twitter.