Meteorologists
Featured Meteorologist Aaron Ofseyer
Aaron is the morning meteorologist with WZZM-TV in Grand Rapids, MI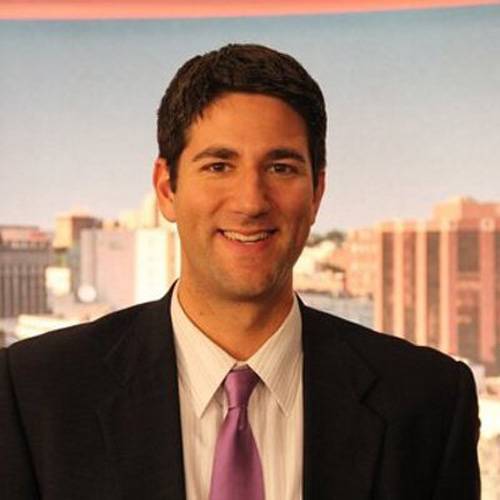 Aaron is the morning meteorologist with WZZM-TV in Grand Rapids, MI. Texan and a lover of cheese. You can follow Aaron on Twitter here or alternatively on Facebook
---
What was your most memorable weather event?
My most memorable weather event occurred when I was a child. When I was 8, lightning struck an old pecan tree beside my childhood home in Dallas. The bolt split the trunk in two. The event was both sad and fascinating. We lost the tree but it sparked a fascination with weather that continues to this day.
What is your favourite and least favourite type of weather?
My favorite type of weather is lake-effect snow. My least favorite is heat and humidity.
If you weren't a meteorologist what would you most like to be?
If I wasn't a meteorologist, I would be a stay-at-home dad. I love spending time with my children.
From a purely meteorological point of view, where would you most like to live?
For real weather nerds, West Michigan is just about as good as it gets. We have 4 distinct and well-defined season. There are only a handful of places around the world that see lake-effect weather like we experience. It is fascinating.
Is there anything else you'd like to share?
I briefly entertained the idea of playing professional baseball. I spent a summer playing with the Detroit Tigers' scout team as a pitcher.
If you are a Meteorologist who would like to be featured then please contact mark on email ( mark @ stormhour.com)  or via DM on Twitter. Thank you 🙂 Mark